If you are planning to buy a Honda car anytime soon, better hurry because come April 1, prices of all Honda models, barring the Accord, will go up by 2-3%. The hike is being implemented due to high cost of raw materials and rising input costs.
An Economic Times report quoted a Honda official as saying, "Commodity prices are rising very strongly in recent months. We will raise the prices of all our cars by 2-3 per cent from next month to minimize the impact of strengthening raw material rates."
However, this is also the best time to buy a vehicle, with car makers, including Honda, offering attractive incentives and deals to clear piled-up stock. For instance, the Honda City is now offered with free insurance in a bid to revive sales, which have plummeted owing to a series of recalls Honda issued since the beginning of the year. That aside, the company is also offering a rebate of up to Rs 55,000 on its models.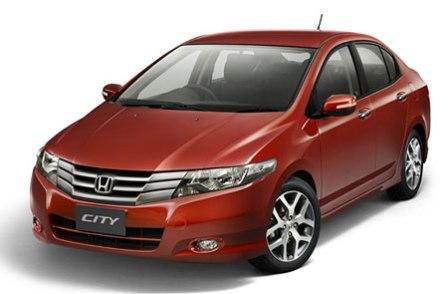 In January 2011, Honda recalled 8,532 Citys as part of a preventive parts replacement of the power window switch. In February, the company again recalled some 58,000 Citys to replace the car's defective lost motion springs. Related: Honda City recall in India
Much as Honda may want to deny, the recalls have led to a significant drop in sales. In February, Honda sold just 3,668 units of the City compared to 5,059 units sold in January. Also read: Car and bike sales in February 2011
However, Honda is not the only one doling freebies. Hyundai is giving away discounts up to Rs 45,000 while Maruti Suzuki buyers can expect a rebate of up to Rs 40,000 on its models. So if you are out shopping for an Alto K10, expect Maruti to shave off a cool Rs 30,000 on the ex-showroom price. Similarly, an A-Star and WagonR will be cheaper by Rs 35,000 while the SX4 comes at an unbelievable Rs 40,000 discount! Those of you who'd bought the SX4 petrol in February would have had to make do with just Rs 15,000 rebate. Related: Maruti Suzuki SX4 diesel road test
According to reports, these are the highest discounts in the fiscal, much better than what one can hope to get in December, when car makers usually offer the best discounts to clear pending stock. Post-Budget-price-hike concerns had led car makers to push additional stock to dealers in February. However, despite a record 1.89 lakhs cars being sold in that month, there is excess stock piled up at dealerships.