The Honda City became the best-selling sedan again last month, and now comes news that Honda wants to replace some faulty switch for power windows. Here is what you need to do if you own a Honda City.
Honda is recalling 72,115 units of the 2nd generation Honda City, manufactured between the years 2005 and 2007. The replacement will be carried out free of cost, and owners will be contacted (by Honda dealers) to carry out the recall exercise smoothly.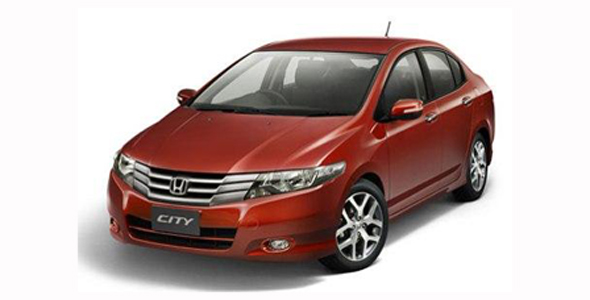 CarToq spoke to a Honda dealer in Chennai who informed us that the list of cars to be recalled has not yet reached them and once they get the list, they will start calling customers for the recall. The dealer said they are expecting the list in the next couple of days.
He added that customers can call them and provide the VIN(Vehicle Identification Number) , which will be cross checked with the company's VIN list to help decide whether the customer's car is under recall procedure or not.
Honda City customers can find their VIN (Chassis number) on the left hand side bulk head, or they can also find the VIN in the owner's manual. Users of Honda City cars purchased between 2005 and 2007, can also try the company website here to find out if their vehicle has been affected or not by typing the VIN.
How to check you vehicles recall status
Here is a sample VIN number for a Honda City: MAKGM263J9N100883. MAK stands for Honda Siel Cars India (HSCI) limited, GM stands for SOHC 16 valve i-VTEC, Displacement: 1,496 cc, 6 = 4 Door Sedan, Auto Transmission, 3- Grade Variant, J- September, 9-Year of manufacturing 2009, N – Noida Plant, manufacturing place, 100883 – serial number.
Past recalls from Honda
This is not the first time, Honda is taking a preventive measure by recalling its cars. Earlier, in January 2010, the company had recalled 8,532 units of the second-generation City manufactured in 2007 in order to replace defective power window switch. Previously, Honda had recalled the Accord and CR-V in 2007.
In the recent past Maruti Suzuki had recalled one lakh units of the A-Star (due to faulty fuel pump), Dzire, Swift and Ritz diesel cars and Tata Motors (unofficially) recalled its Nano for infusing safety kit free of cost.