The market is abuzz with news of big discounts of up to Rs 1.75 lakh on Honda's  premium hatchback the Jazz. If you are in the market for premium hatchback now, we recommend talking to your nearest Honda dealer immediately.
After trying to talk to several dealers, CarToq.com finally found out that there are indeed substantial discounts available on the Jazz. A Chennai dealer told us that the Jazz base variant is available for a very attractive on-road price of Rs 6.75 lakh—it would have earlier cost about Rs 8.45 lakh on-road price.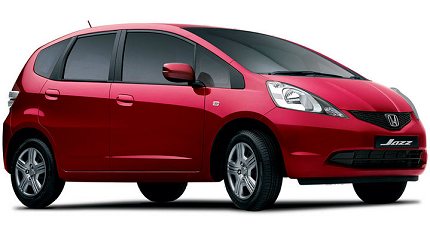 Since dealers are reluctant to reveal the exact nature of discounts, we suggest you push them to reduce on-road (all-inclusive) price by around Rs 1.5 lakh.
Refreshed Jazz
But the good news doesn't end here. One Delhi dealer said they are out of inventory and are not accepting fresh bookings. He says that's because there is a refreshed Jazz on the way.
He says it will have substantially different interiors. And our guess, make it bet, is that it will be much cheaper than the current line-up. Expect it at a showroom near you by mid-August.
According to a Honda spokesperson the Jazz will be available at the discounted price only for a limited period and the offer is valid only for the base and the mid-trim variants.
One of the dealers CarToq.com spoke to were categorical that the discounts are being offered by Honda. The latter makes sense as it appears to be an inventory-clearing exercise ahead of the new model launch.
That also means the offer won't last for long. Jazz, which is pretty good car, has suffer largely due to its substantial higher price compared—by almost Rs 2.5 lakh—with other hatches. As a result, Jazz sales have languished.
Jazz sales: will they rise?
Last month, Honda Jazz sales stood at 361 units in May 2011. Over the past 6 months (Jan – June 2011) Honda managed to sell a mere 1,774 units of the Jazz.  That means the Jazz sells only 295 units per month on an average while other premium hatchbacks such as the Hyundai i20 sell an average of 7,500 units a month.
But the price cut makes the car an attractive buy. So, you could do one of the two things: get yourself the current Jazz at under Rs 7 lakh or wait for the new version, which should hopefully not cost over Rs 7 lakh either.