Honda has temporarily stopped the production of Brio small due to the parts supply shortage. Honda Siel Cars India (HSCI) sources electronics and underbody components for Brio from its Thailand plant. However, the floods in Thailand badly affected parts production and it wil take a while for production to be normalized. This has forced Honda to stop the production of Brio in India.
"The situation is much worse than November, our production this month will be much lower than last month," Jnaneswar Sen, vice president for marketing and sales, Honda Siel Cars India was quoted as saying by The Wall Street Journal. He added that Honda is trying to arrange sourcing parts from the vendors in other countries but production of their three models that are expected to bring in sales volumes -Jazz, Brio and the City-continues to be quite low. The Thailand floods leading to supply shortage of parts has lead to a 95% production shut down of the Honda City and Honda Brio in India. Therefore, potential buyers will have to wait for a longer time, particularly for the Honda City, Honda Brio and Honda Jazz. Read more: Honda City production affected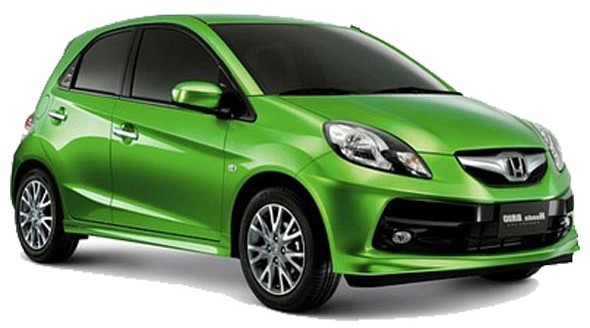 Honda launched the Brio in September 2011 with a starting price of Rs. 3.95 lakh. The Brio is available in four variants: E MT, S MT, S (O) MT and V MT. The Brio is powered by a 1.2-litre petrol motor that makes 87 bhp of power and 109 Nm of torque.
What makes the Brio unique is despite competitive pricing, Honda has not compromised on quality of the Brio. Also, the Brio has a powerful engine that puts out as much power as the new Maruti Swift and more than cars like the Volkswagen Polo, Skoda Fabia, Ford Figo, Toyota Liva and others. This will make the Brio appeal to buyers who want a peppy and small city car.
Sadly, the Brio sold at an average of 685 units a month as the company managed to sell only 2,057 units during September – November 2011. Now, since the production has stopped, there are chances that potential customers may switch to other cars bringing the sales down further.
HSCI's production has been affected badly not once, but twice during 2011. First, the earthquake in Japan in March affected the company's production during the first half of 2011 while in the second half the floods in Thailand floods have once again struck the production. Further, the rapid dieselization of the Indian market is making petrol cars less attractive to customers, and Honda still does not have a diesel engine in its portfolio of cars in India.