The festive month brought a good number of deals from automakers—some really inviting, others not so much. One thing that stood out was complete absence of any deals on diesel variants from any of the automaker.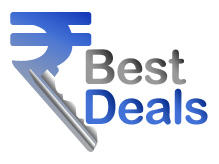 Also, the best-sellers in the segment did not offer any major discounts: There are no discounts on the newly-launched Maruti Suzuki Swift while the No. 2 on sales charts, Hyundai i20 offers Rs. 13,500 worth of petrol. Ford Figo, the other big-seller in the segment is only offering first year insurance free.
But if you are willing to look beyond the top-three selling cars in the segment, there are some great bargains on offer. Here are three that stand out:
Nissan Micra XE at Rs. 3.6 lakh after discount of Rs. 50,000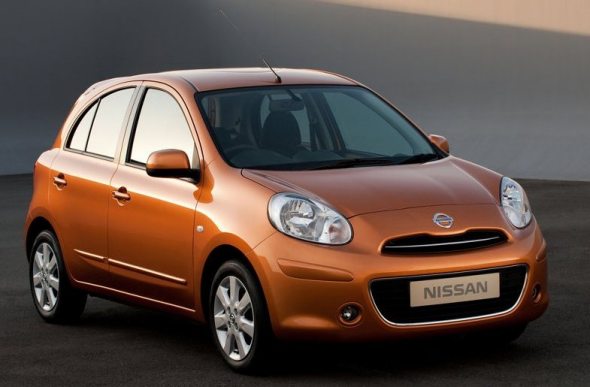 The discount brings down the price of base Micra XE from Rs.  4.1 lakh to a very attractive Rs. 3.6 lakh. The variant has power steering and one airbag but does not offer power windows or music system. It is, for now, the cheapest car to offer an airbag.
The discount makes Micra slightly cheaper than Ford Figo 1.2 Duratec LXI which is priced at a very attractive Rs. 3.69 lakh. Ford does not offer airbag.
The depth of discount becomes even more apparent when you consider the fact, at Rs. 3.6 lakh, Micra XE is cheaper than even Maruti Wagon R Lxi which costs Rs. 3.65 lakh. And though Wagon R does have 2 power windows, it does not have airbags either.
So, the discount makes Micra XE an absolute steal. It sells a middling 1,500 units a month.
Skoda Fabia 1.6 Mpi Elegance at Rs. 5.5 lakh after a Rs. 61,700 discount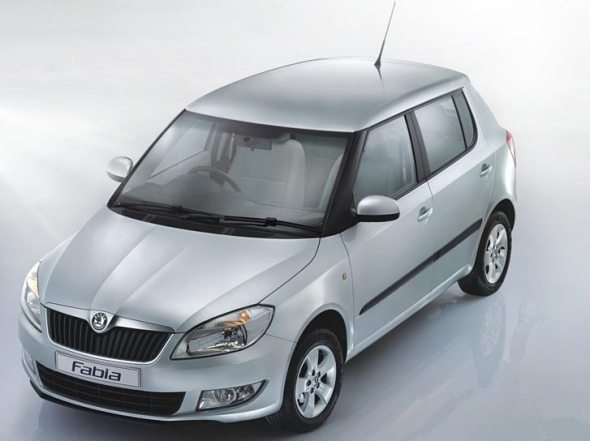 While Micra's price is indeed very attractive at the moment, it won't meet the needs of those who want a spacious and powerful hatch. Skoda's 105-BHP hot hatch Fabia 1.6 Mpi Elegance has both. And it gets a hefty Rs. 61,700 off its price of Rs. 6.11 lakh bringing it down to a very reasonable Rs. 5.5 lakh. And it's equally or better spec-ed than any other car at this price.
The Fabia 1.2 Mpi Elegance priced at Rs. 5.79 lakh can be had for Rs. 5.25 lakh—again a pretty good price for car that's fully loaded and includes safety features such as 2 Airbags, ABS and EBD.
The base Fabia 1.2 Mpi Classic sees its price reduced by Rs. 28,700 from Rs. 4.43 lakh to about Rs. 4.15 lakh making it a mighty good alternative to Ford Figo 1.2 Duratec ZXI priced at Rs. 4.29 lakh.
Skoda Fabia averages around 1,300 units in monthly sales.
Chevrolet U-VA LT for just Rs. 4.29 lakh after Rs. 55,000 discount
The higher-end LT variants, which also has an airbag and four power windows gets a heftier discount of Rs. 55,000 reducing its effective price from Rs. 4.84 lakh to Rs. 4.29 lakh.
The only downer is that it sold only 71 cars in September, 2011. So if you are willing to look beyond its dull looks and lack of brand cache, it's a great buy.
So which is the hottest deal amongst these three
It's a close fight between Micra and Fabia. Any car that betters Ford Figo's price/features combination is a great buy. Add to it the fact that both Micra and Fabia are somewhat better built than Ford and the offer becomes even more attractive.
The base Fabia at Rs. 4.15 lakh after discount remains significantly dearer than Rs. 3.6 lakh Micra. It offers more space though and therefore, would make more sense for those with larger families.
However, in absolute terms, there is nothing to beat Nissan Micra XE in sheer value–particularly with interest rates being what they are. So then, Micra is the hottest premium hatchback deal of the month, but only by a shade.