It's been quite some time since we featured new custom Royal Enfield builds, so here are are a few of them — five of them, actually. Let's have a look.
Loopy by KR Customs
Created with love and passion by Chennai-based KR Customs, Loopy took about four months to complete. Apart from the standard, fuel-injected unit of the Conti, Loopy gets a new KTM-sourced front-end, a chopped rear, and a custom twin-monoshock suspension unit made from the factory-fitted Paioli units — said to be inspired by Vincent Black Shadow's.
The tank is an interpretation of Benelli Mojave's unit while the midnight blue paint complete with hand-painted 'Loopy' add to the cafe-racer styling.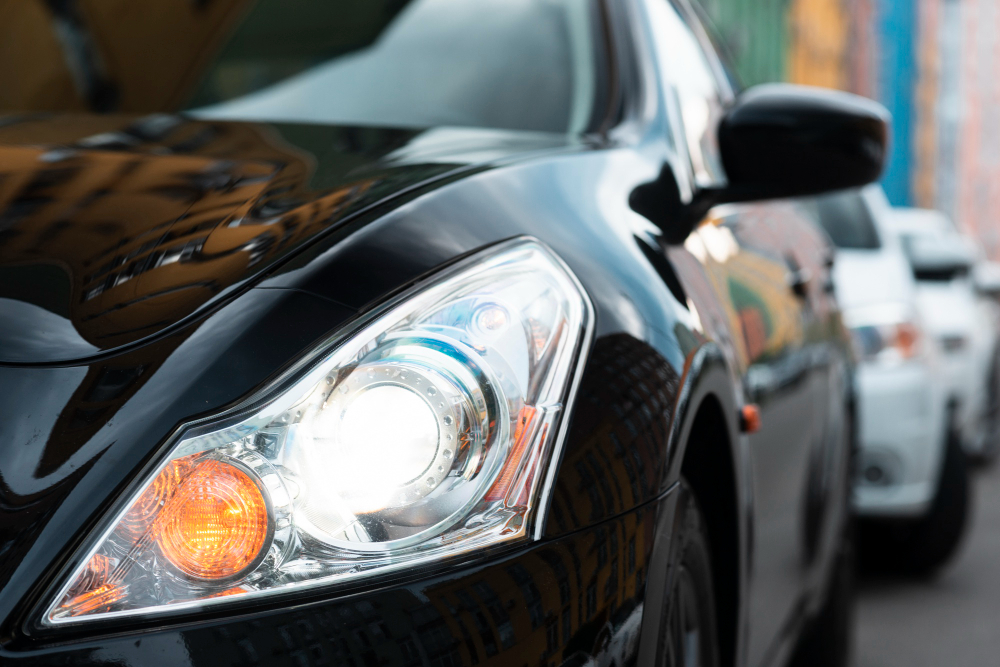 An Acewell speedometer unit, new switchgear and bar-end mirrors, a Yamaha-sourced master cylinder for improved braking, and Tarozzi clip-ons and foot pegs and a black-coloured exhaust are a couple of extras complete what's easily one of the the best-looking Continental GTs out there.
Fernweh by Bambukaat
Bambukaat Motorcycle Customs has set the bar quite high, and Fernweh fares well.
With the UCE (Unit Construction Engine) filling the space in the frame, simple and effective styling working quite well, and the lowered solo seat and longer wheelbase making their presence felt, the Fernweh is quite a looker.
The dual tone paintjob (blue for panels; black for mudguards, shockers, etc.) looks good while the wide handlebar adds functionality to the custom.
Cafe Racer by Cafe Nomads
Based on a Royal Enfield Machismo — that sorts out the thump — the cafe racer by Cafe Nomads isn't your everyday cafe-racer. It gets knobby tyres and a new headlamp cover, both of which make it appear off-road oriented.
Apart from these two, the overall styling of the bike has changed, thanks to a custom tank, side panels, and a new seat. The front mudguard has been shortened while the straight handlebar also has bar-end mirrors mounted on it.
On the whole it took about 45 days and a sum of Rs 1.5 lakh (excluding the donor bike) for the exercise.
Lokhand by Dochaki Designs
If there's a way to determine how 'custom' a bike is, Lokhand is an easy winner. Apart from the CI engine from an '85 Bullet, other parts have been custom designed and made, including the chassis.
It gets a chopper stance, thanks in part to the inverted springer forks up front, a solo seat, and a 200mm-wide rear tyre. Olive green and gold might not be the most suitable colour combination but the bike is eccentric enough — in a good way, of course — to carry that.
The rear suspension is a monoshock unit and the bike now runs a dry clutch. The simpler bits include a wide handlebar and a speedometer mounted on the front right fork.
Also, the Army-inspired bike has an exhaust system mounted in front of the engine, with quad exhausts slightly bent front downwards.
Storm Shadow by TNT Motorcycles
Remember the hugely talented G.I.Joe (okay, Cobra) character called Storm Shadow? This bike doesn't just share the name but is also equally talented as well. By the looks of it, the adventure tourer sans a windscreen can give the new Himalayan a tough time.
The long list of modifications includes inverted forks up front with long travel suspension, a monoshock at the rear, custom handlebar, 18-inch (rear) and 19-inch (front) off-road tyres, a new 20-liter tank, engine guard, a new triple headlamp assembly, an underseat exhaust, etc.
New mudguards, custom leg-guard, side and rear luggage carriers, housing up front for navigation device, mobile holder, and a short shifter are a couple of other inclusions.
Keep in mind the list isn't over yet, but headline figures include the 29 hp producing 535 cc engine, and a ground clearance of 10 inches.