Not everyone can replace their cars every five years or so. There are some who want to hang on to their cars a little longer, for a variety of reasons. And of course, a well-maintained car can easily keep running without any major problems for as much as 15 years, provided you give it some timely attention.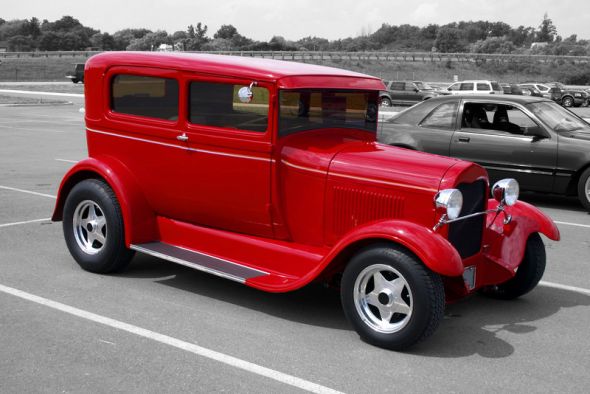 So, if you have an old car that you want to keep for a while longer, but yet want it to look as good as when it came out of the showroom, here is a makeover for your car that won't cost you more than Rs. 50,000. The cost may vary depending on the extent to which you want to give the car a makeover, and also on the existing condition of the car. The following points will serve as a guideline to keep your existing car in pristine condition (and help it fetch a higher resale value when the time comes to sell it).
Paint refinishing and car detailing (Rs. 15,000)
After about five years of use especially in urban conditions, many cars end up with a few dings and scratches. If needed, you could opt for a complete rub-down and re-spray with three coats of paint – two layers of base coat that is the car's color and a clear coat to add that shine and depth to the paint. Do this only if the car's finish is quite badly affected.
If you don't want to re-finish the entire car, you could save some money by just giving the bumpers and fenders a re-spray and fixing dents. This will give the car a fresh, new look.
Otherwise, just a good rub down of the finish with a fine rubbing polish, followed by a hard wax polish will restore the car's finish. Buy yourself a good brand of wax polish and give the car a good coat of wax, once every three months. This will keep its surface gleaming for years and also prevent damage from bird droppings, water spots and minor surface scratches. A car that has been regularly waxed won't suffer from faded paint and will also stay relatively rust-free. If you've been meticulous in the initial years of car ownership, just re-waxing and buffing the car will restore its shine.
Interior makeover (Rs. 10,000)
The car's seats are one of the parts that take the most abuse. After a while they begin to look stained or can even tear. It's easy to make a car's interiors to look like new again just by replacing the seat covers.  
Another way to improve the interiors is to replace the floor mats with new ones. You could also add fresh carpeting if you want to give the car's interior a premium feel. For the dashboard, scrub it with a good detergent and then finish it with a light-wax dashboard polish. Replace the interior roof-light if it is dull and yellowed. You can also replace the door and window rubber beadings if they are hard and cut.
Tyres and wheels (Rs. 15,000)
The tyres on your car not only add to its looks, they also play a very important role in safety. The tyres need to be replaced as soon as they are worn. New tyres will enhance the life of the car's suspension too. If you have replaced your tyres before you considered giving your car a makeover, decide if you want to splurge a bit on a good set of alloy wheels. These will enhance the look of the car and also aid in handling. As good practice, always check tyres as part of preventive maintenance.
Preventive maintenance (Rs. 10,000)
If you really love your car, you would have anyway followed its preventive maintenance schedule very well. Routine service intervals vary from 5,000 to 15,000 km between car brands. Whatever the interval, remember to be thorough with the service and don't cut corners. Oil changes are a must. Filters too have to be changed on or before schedule. When the car is about five years old, remember to check parts like bearings and belts and replace them as part of preventive maintenance.
As part of the makeover of your car, indulge in a complete service. Change all fluids and oils. Inspect and replace rubber hoses and belts as needed. Check the suspension and replace shock absorbers or bushes as needed. Also read: Diesel engine maintenance tips
To make sure that your makeover doesn't go in vain, make sure that the car is used regularly, as this keeps parts lubricated and rubber parts supple. Even if the car is going to be used once a week, try and use it across its rpm range as well as use the AC, windscreen-washer and all lights, just to check that they are all in prime condition.
Spending about Rs. 50,000 once in five years along with routine preventive maintenance on your car will ensure it can last up to 15 years looking just like it did when it first came out of the showroom. Of course, you could get adventurous and spend a bit more on some creature comforts like a new music system, new sun-film or better headlamps.