Updated: 10/04/2012
With rising fuel prices, monthly running costs of cars are becoming difficult to manage. We have no control over the increasing price of fuel, but it is time we started adopting some driving and car maintenance practices.
Follow the tips below, and you will save a minimum of Rs 2,000 a month, if you are driving around 1,000 km every month. Let's assume you are driving 1,000 km every month and you have a petrol car that gives a mileage of 13 kmpl (with AC on) in the city. Many hatchbacks, premium or otherwise, are likely to have this real-world mileage, or in the range of 20% higher or lower than this figure (11kmpl-15.5 kmpl).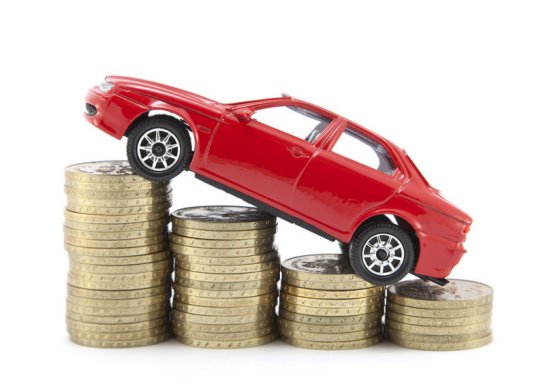 With these average assumptions, your monthly petrol bill (if you are in Delhi) will be Rs 5,049 taking Rs. 65.64 as the petrol price per litre. If you are in other cities such as Bombay, Bangalore or Chennai, you will be paying 10-15% more. Take a look at how much money you can save on fuel and how.
EXPERT'S OPINION:

Now that norms make it mandatory for every carmaker to get their mileage claims tested and certified by ARAI, it is quite possible for you to also achieve the figures endorsed by the agency, as these are done simulating real world conditions. Following the tips in this article could actually see you sometimes even bettering the claimed mileage, especially in the case of diesel vehicles, that are inherently more fuel efficient
Follow smart driving practices: Saving Rs 1,000 every month
While driving, if you avoid excess idling, smartly use the AC, avoid unnecessary gear shifts, switch off engine at traffic signals, avoid peak hours and drive at optimum speed, you can save up to 20% of fuel, or in this case, Rs. 1,009.80. Also read: Tips to help increase battery life of your car battery
Use good additives: Save Rs 1,000 every month
Using fuel-injector cleaning additive (companies such as STP, Valvoline, Wurth all have good additives) once every four full tanks will keep the engine clean and help save up to 20% of fuel or Rs. 1,009.80.
Clean air filter: Save Rs 504 every month
Cleaning air filter once a month will save fuel by up to 10% and for the above mentioned case, you can save Rs. 504.90.
Tyre pressure: Save Rs. 1009 every month
By maintaining the tyre pressure as recommended by OEM or by keeping 1-2 psi above it you reduce rolling resistance and hence save 20% of fuel, i.e. Rs. 1,009.80.
Fill-up fuel early morning: Save Rs 250 every month
If you fill your car's tank with fuel on early mornings, you get denser fuel with more molecules to burn. This can also improve the mileage by another 5% and save Rs. 252.45.
Smart driving on highway: Save Rs 250 every month
If you don't carry luggage over your car's roof and not open windows during highway driving, the wind resistance will be low and hence, can save up to 5 per cent of fuel which is equivalent to saving Rs. 252.45.
Remove unwanted weight: Save Rs 100 every month
Check your car's interiors and remove excess weight such as unwanted items in the boot, uninstalling heavy bull bars and installing light weight alloys (if your budget permits). This can extend your car's mileage by another 2% and save Rs. 100.98.
In summary
By following the above tips, you can save up to 40% in your monthly fuel costs, or Rs 2,000 a month. And these are simple things to adopt. It's just that most of us we haven't really paid much attention to it so far.  The cost of ignoring these tips is way too high now. Do you have any other additional tips to share?
*Figures mentioned are estimates and may vary
Want to see your photo feature about that exciting road trip published on Cartoq? Share your details here