To all who voted and commented in our poll, thank you! Here are the results.
We recently added a poll to our Facebook page at facebook.com/dwsauto asking the question "Which is the best looking small car in India?"
The poll generated quite some interest over the weekend, with a three cars battling it out for top honours. In the end, it was the Hyundai i20 that came out as the top dog! We had guessed it might be the i20 – after all, in certain colours, the curvaceous i20 is a definite head-turner! When we got the car for a road test and video review recently, we could see that this car got a lot of attention!
Best-looking cars: Ranking according to our FB community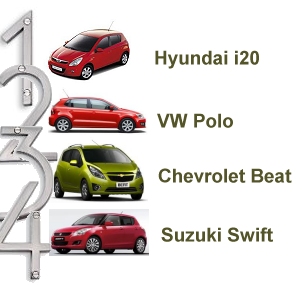 Right behind the Hyundai i20 was the Volkswagen Polo. The Polo too was no surprise – if the i20 seduces you with its curves, the Polo bowls you over with its clean-cut, smart lines. Look at the Polo at close quarters, and the sharp styling is simply eye-catching. Take a look at some more photos here.

Then came the Chevrolet Beat; we had called it a stunner when we got it for a road test. This is probably the coolest looking small car in India – it almost looks like a concept car! The Beat and the Suzuki Swift were neck and neck, but then the Swift fell behind but a single vote and came fourth.

Why did Swift fall to fourth place? The car which most of us fell in love with five years ago when it was launched is still a great looker – but it is no longer the best-looking small car. No matter, its styling was path-breaking when it was launched, and even now, a new Swift ZXi with a fresh coat of wax makes you go "Wow!"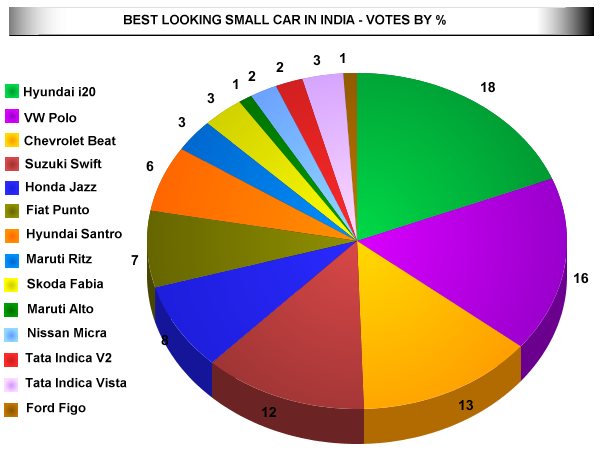 Click pic to see list of voters on Facebook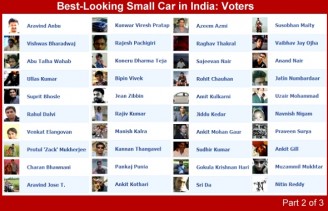 Honorable mentions go to Honda Jazz and the Fiat Punto – both good-looking cars. Some of us would say these would have easily won if only more people had seen them on the roads!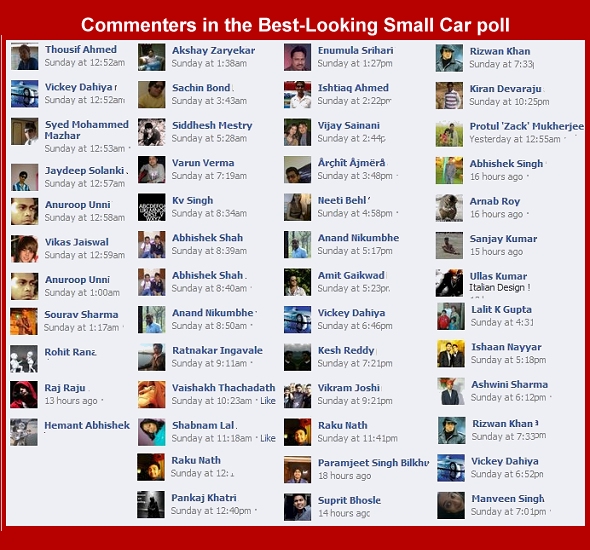 Click image below to see your pic if
you commented on the Poll question!
Surprises were the Nissan Micra and the Ford Figo. The Micra has nice retro looks, but it is a rare sight on Indian roads still. The Figo is one of the most popular cars in the market and won several car of the year awards in 2010, but no one seems to think it is a great looker!