The Hyundai Santro has become a sales success for the company. The hatchback has beaten its rivals in the category and with the rate it is going, it seems the it will soon reach the top 5 selling cars. As the car is quite new, not many body kits and modification stuff is available for it yet. But that does not stop one's imagination from growing wild and creating some stunning renders.
We are talking about the Santro which we have featured today. Done by Desi Geek, this is a sports version of the regular Santro hatchback. Take a look at the video below before we move any further.
The Santro's exterior is something that has split opinion among the masses. Some say that it looks decent while some disagree. However, what no one can disagree with is that this render looks quite cool and gives a whole new definition to the term 'Hot Hatchbacks'. It is now fitted with a wild looking body kit that makes it look quite wide and low. While such kits may not be yet available at local shops, the coming months will see a host of modification options for the Hyundai Santro. Let's now know in more detail about the changes made on the stock Santro.
First of all, we see a new grille which is taken from another Hyundai hatchback. The typically Hyundai hexagonal grille looks quite good on the car. The stock fog lamps have now been replaced, which is also the case with the bumper. The whole front section in fact is now a lot sharper which gives it a sporty look. The sides feature widened fenders on both the front and the rear. The golden alloys shod with low profile tires are another element that look very cool on the car.
The rear says the same story with a reworked bumper that takes up the appeal a few notches up. Then there is the huge wing at the rear that is a must have for a sporty hatchback to look good. The tail lights are now clear glass ones which glam up the aesthetic appeal of the car. However, one of the most striking feature of this render is its unique cyan black dual paint shade, which looks mesmerizing. The upper half of the car is done in black while the lower half has been done in cyan paint shade.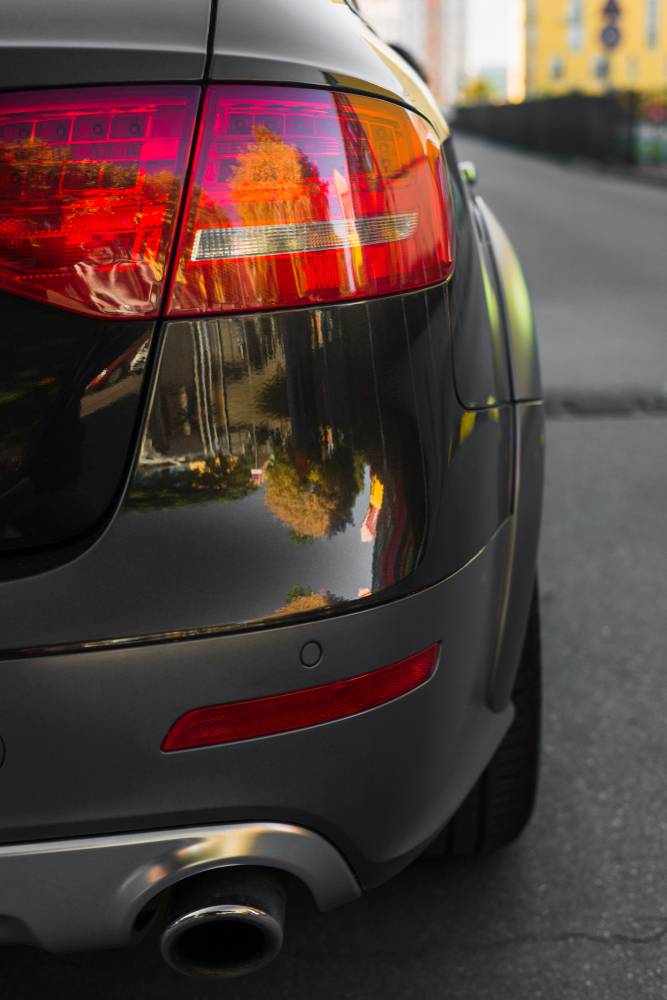 While the render looks quite cool, here's a look at stock Santro's specifications. The car gets powered by a 1.1 litre petrol engine that produces a maximum power of 69 PS and a peak torque of 99 Nm. The car comes mated to either a 5-speed manual gearbox or a 5-speed AMT transmission. Talking of fuel economy, the Santro returns an ARAI-certified fuel economy of 20.3 km/l.