In a shocking turn of events, 26 bus drivers in Kochi, Kerala were caught by Hill Palace police for drunk driving. These drivers were operating public transport and school buses, putting the lives of passengers and students at risk. To make a statement, the police made them write 1,000 times that they would never drive under the influence of alcohol. A total of 32 buses were siezed for breaking traffic and other laws.
Early Monday morning, Trippunithra hill palace inspector V Gopakumar carried out a surprise search, nabbing 2 KSRTC bus drivers, 10 private bus drivers, and 4 school bus drivers who were caught driving drunk. The drivers were asked to write "I will not drink and drive" 1,000 times before they were granted bail.
Police said that all the drivers would lose their driving licenses.
The search of buses for drunk drivers was instituted at the instructions of the High Court, which said that the poce should act. It was shocking for the public that drivers were driving buses in the morning after drinking. The level of dangerous behaviour here is mind-boggling.
This is a strong message from the police to emphasize the dangers of drunk driving, especially for those operating public transport and school buses. Not only does drunk driving put the driver's life at risk, but it also endangers the lives of everyone on the road. The authorities have taken the necessary steps to ensure the safety of passengers and students by sending a report against the KSRTC drivers to the corporation.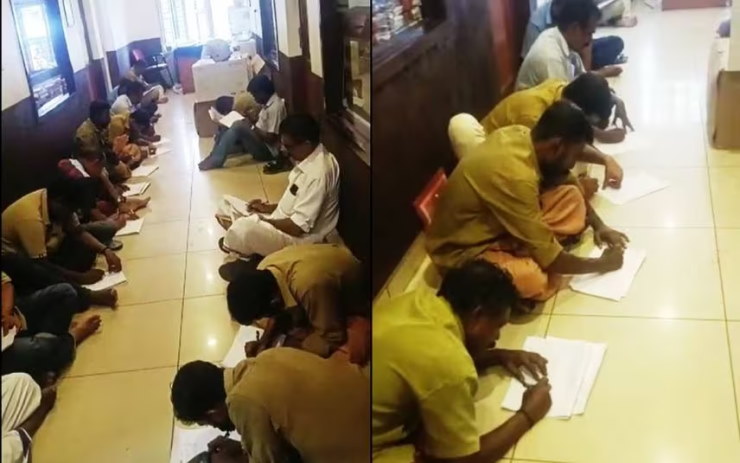 According to the National Crime Records Bureau, Kerala recorded the highest number of road accidents in the country in 2018. In the same year, the state recorded the highest number of road accident deaths among all states in India.
Factors contributing to road accidents in Kerala include reckless driving, overloading of vehicles, poor road infrastructure, and lack of enforcement of traffic rules. Drunk driving is also a significant problem, as demonstrated by the recent arrests of bus drivers in Kochi.
It's important for the government and law enforcement agencies to take proactive measures to reduce the number of road accidents and fatalities in Kerala. This can include investing in road infrastructure improvements, enforcing traffic laws more strictly, and educating the public on the dangers of reckless driving and drunk driving.