No matter how big or small, expensive or not, gifts are always special. On our website, we have featured several stories where son or daughter gifts a car or a motorcycle to parents, husband gifts car or bike to wife or vice versa. Here we have one such story where an Indian businessman from Dubai gifted a Roll Royce Wraith Black Badge luxury coupe to his wife on her birthday. Amjad who owns firm named BCC contracting gifted this expensive gift to her wife Marjaana and their new born baby.
Marjaana  Amjad is working as Chief Operating Officer at her husband's firm. It was Marjaana's birthday on October 2 and few days before this, the couple got blessed with a baby too. Amjad gifted the Rolls Royce Wraith Black Badge car to his wife and their child. Amjad opted for a gloss red shade for the Rolls Royce Wraith. That along with the blacked out trims give the Wraith a very unique looks on the outside. According to reports, this is not Amjad's first luxury car. He has a decent number of luxury cars and SUVs in his garage. Amjad owns cars like Mercedes-Benz F-Wagen, Range rover, Bentley, Toyota Land Cruiser, Jeep, Dodge and many other cars.
Rolls Royce Wraith is a very expensive model. In India, it would cost almost Rs 8.5 crore on road. We are not sure what all customisations Amjad actually went for in this car. if he did, then the price would go even more up. The Rolls Royce Wraith retains signature look that is seen on other Rolls Royce models. The front gets a massive grille, spirit of ecstasy on the bonnet, sleek looking headlamps and so on on. Instead of chrome, the Black edition gets all these elements finished in black.
Also read: India"s first Maruti Baleno with "air suspension" looks gorgeous (Video)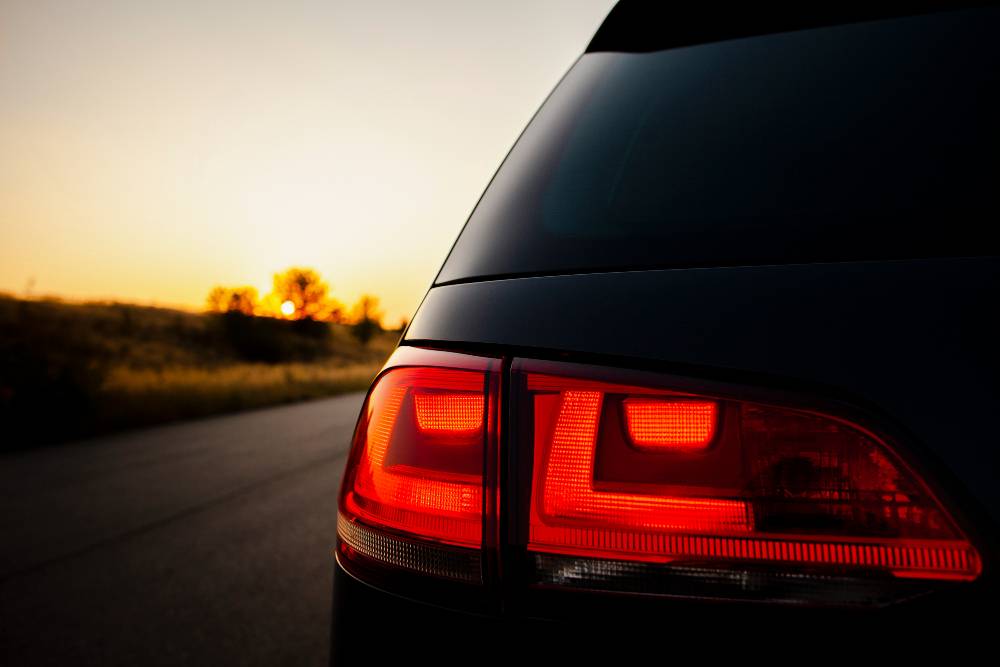 Rolls Royce Wraith is available in regular version as well. The price for Rolls Royce Wraith (non-Black Badge edition) starts at Rs 6.22 crore, ex-showroom. Both the version have the same design. The car comes with sloping type roof which then meets the boot. It is a two-door coupe that can seat 4 people easily in it. Just like any other Rolls Royce, Wraith Black Badge also offers a cabin that is filled to the brim with luxury features. The red coloured Rolls Royce Black Badge will be the latest addition to Amjad's garage.
Rolls Royce Wraith is a large vehicle in terms of dimensions. It is 5457 mm long, 1948 mm wide and 1550 mm tall. Rolls Royce offers many luxury features in it. The Wraith Black Badge is powered by 6592 cc, 12 cylinder, turbocharged petrol engine. The engine generates 591 bhp and 900 Nm of peak torque. It is mated to an 8-speed automatic transmission and the power is sent to all the wheels.
As mentioned above, Wraith is a large car but, that does not stop it from performing well. It is quick off the line and it can do a 0-100 kmph sprint in just 4.6 seconds. The car is capable of touching a top speed of 250 kmph and it offers a balance between both comfort and performance.
via: Manorama Online
Also read: Tata Nexon goes off roading in the Himalayas (Video)