In India, the number of rich businessmen has increased in multiple folds. Most of these rich or billionaire businessmen lead a lavish life and most of them have a good collection of expensive cars in their garage. There are a few like the Ambanis who have an enviable collection of vehicles in their garage. In this article, we talk about a businessman from Kerala T. S. Kalyanaraman, the chairman and managing director of the very popular brand – Kalyan Jewellers and Kalyan Developers. Here we have a video that shows some of the cars Mr. Kalyanaraman has in his garage.
Kalyan Jewellers has outlets spread across different parts of India and around the world. There might be only a few who would have not heard about Kalyan Jewellers. T. S. Kalyanaraman started working at a very young age. When he was only 12 years old, his father took him to the textile shops to make him learn about the basics of being a businessman. Over the years, he became the owner of one of the largest retail jewellery stores in India. Kalyan Jewellery's first store was inaugurated in 1993 and since then, the value of Kalyan Jewellers has increased to 8,407 crores.
Also read: 10 DC Design cars & how they look in the REAL world: Maruti Swift to Mahindra XUV500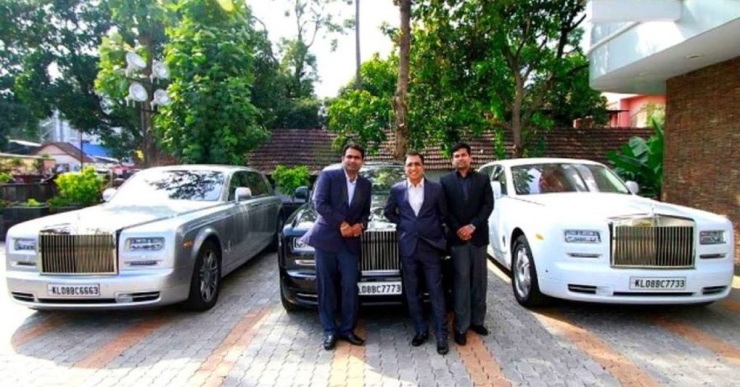 Enough about T.S Kalyanaraman, now let's talk about his cars. He is a person who loves expensive or luxury cars. He is a big fan of Rolls Royce brand and owns one Rolls Royce Phantom Series I and two Phantom Series II. All three cars are of different colours. While one is finished in black, the other one is finished in a shade of silver while the last one gets a shade of white. Rolls Royce Phantom has been the flagship saloon from the British car manufacturer. The Phantom is an extremely expensive sedan. It is has a price tag close to Rs 10 crore. However, like in the case with any Rolls Royce, the owner gets the option to customise the exterior and interior which increases the price even more.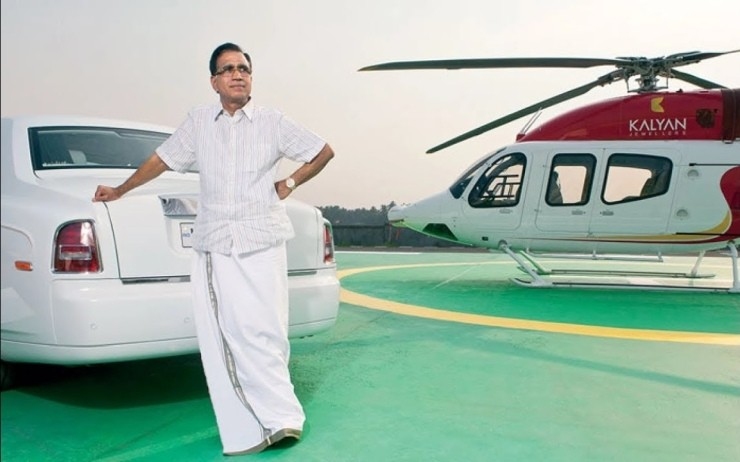 The Rolls Royce Phantom is powered by a 6.75 litre V12 petrol engine that generates 445 Bhp and 720 Nm of peak torque. The engine is mated to an automatic transmission which is connected with GPS. This system can anticipate the turns and prepare for smoother gear shifts. Other than the Rolls Royce Phantoms, Mr. Kalyanaraman has other cars in his garage too. One of the cars in his garage is a Volkswagen Touareg SUV. This is not a luxury SUV though. It was available in the Indian market till 2014 and was discontinued due to poor sales. Touareg was sold in India as a CBU product and came with a price tag of Rs 59 lakh.
Other than cars, Mr. Kalyanaraman also owns a private jet and a helicopter. The jet owned by him is an Embraer Legacy 650 which according to the video has a price tag of Rs 178 crore. Other than the jet, he also owns a private helicopter. It is a Bell 427 that is made in Canada and costs around Rs 48 crore as per the video
Also read: Upcoming 2022 Maruti Suzuki Vitara Brezza rendered