Rishi Singh from Ayodhya became the winner of Indian Idol 13, ending a singing competition that lasted more than six months. The big final show was on April 2, 2023, at 8 PM on Sony TV. Debosmita Roy from Kolkata came in second place, and Chirag Kotwal was in third place.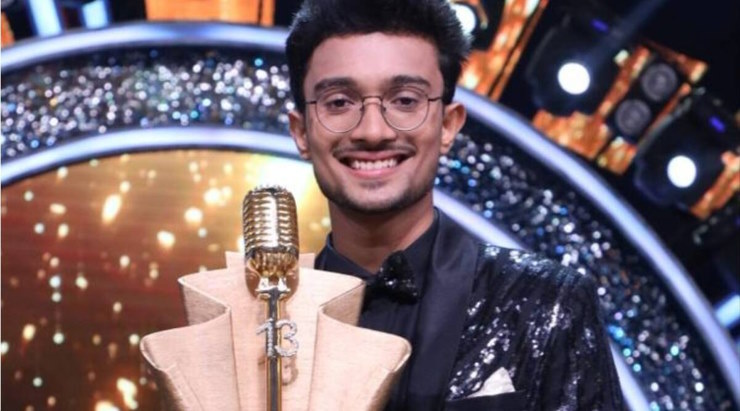 Judges Himesh Reshammiya, Neha kakkar and Vishal Dadlani, along with the host Aditya Narayan, said nice things about the singers for their beautiful songs. Rishi Singh, the winner, got a cash prize of 25 lakh rupees from Sony Entertainment Television and a brand new 'Hot and Techy Brezza' car from Maruti Suzuki India Ltd. as the "Dream Prize."
The top six singers were Rishi Singh, Bidipta Chakraborty, Sonakshi Kar, Debosmita Roy, Chirag Kotwal, and Shivam Singh. Debosmita Roy and Chirag Kotwal, who came in second and third place, got 5 lakh rupees each, while Bidipta Chakraborty and Shivam Singh, who came in fourth and fifth place, got 3 lakh rupees each. All six of the best singers also got 1 lakh rupees from Elois Hair Removal Cream and gift boxes from Colgate, Denver Deodorants, and Patanjali Kesh Kanti.
Also readL Most Value For Money Variant of the Maruti Brezza
Rishi Singh's adventure, from getting a standing ovation during auditions to being praised by famous cricket player Virat Kohli on social media, has been really amazing. The awesome singer has also been given a chance to sing in Rakesh Roshan's new movie with Hrithik Roshan. Rishi Singh was really happy about winning and said thank you to the show, judges, fans, and people who watched for their help.
Maruti Suzuki India is a co-sponsore of Indian Idol 13. Recently, the company showed a music video called "Aasman Se Aage" with the top seven singers and the 'Hot and Techy Brezza' car. The video celebrates the hard work of the singers and shows how young people in India dream big and work hard to achieve their goals.
The Maruti Suzuki Brezza is a compact sport utility vehicle (SUV). Launched in a price range of ₹8.18 – 14.04 Lakh, the Brezza is a 5-seater vehicle that comes in 15 different variants. It is equipped with a 1462 cc engine and offers two transmission options: Manual and Automatic. The vehicle features a boot space of 328 litres and is available in nine distinct colours.
Under the hood of the Maruti Suzuki Brezza lies a 1.5-litre, four-cylinder, K15C, naturally aspirated petrol engine. This engine generates a maximum power output of 102 bhp and 136.8 Nm of torque. The powertrain is mated to two transmission options: a five-speed manual unit and a six-speed torque converter automatic unit.
Also read: 30,000 Nissan Magnites Delivered Since India Launch