Snapshot – Acceleration isn't usually the major consideration in SUV buyers' minds when arriving at a buying decision. However, a quick accelerating SUV is a safe vehicle considering that overtaking maneuvers now become easier. Also, quick acceleration allows SUVs to hold their own against other hatchbacks and sedans. With more and more SUVs using powerful turbo diesel engines, many of these vehicles can actually give hatchbacks and sedans run for their monies in terms of sheer acceleration. Here are the five fastest accelerating mass market SUVs of India.
Ford EcoSport EcoBoost
The Ford EcoSport is also sold with a 1 liter-3 cylinder turbocharged petrol engine dubbed the EcoBoost unit. This engine puts out 125 Bhp of peak power and 170 Nm of peak torque. The turbocharged nature of the petrol engine means that this motor can hold its own against many turbodiesel mills, so much so that the front wheel drive and five speed transmission work in tandem with the EcoBoost engine to give the EcoSport a 0-100 Kph acceleration timing of just 11 seconds. This figure makes the EcoSport the fastest accelerating mass market SUV in India.
Renault Duster Diesel 110 PS
The Renault Duster is dimensionally larger than the EcoSport, but is surprisingly just as light, with a 1,272 kilogram kerb weight. The light weight of the compact SUV, when combined with the 245 Nm torque figure generated by the 1.5 liter K9K turbo diesel motor, makes for some blistering accelerating numbers. Armed with a 6 speed manual gearbox and a front wheel drive layout, the Duster Diesel with 108 Bhp on tap manages a 11.8 second 0-100 Kph sprint. The same engine is also available with an all wheel drive mechanism and a revised gearbox.
Nissan Terrano Diesel 110 PS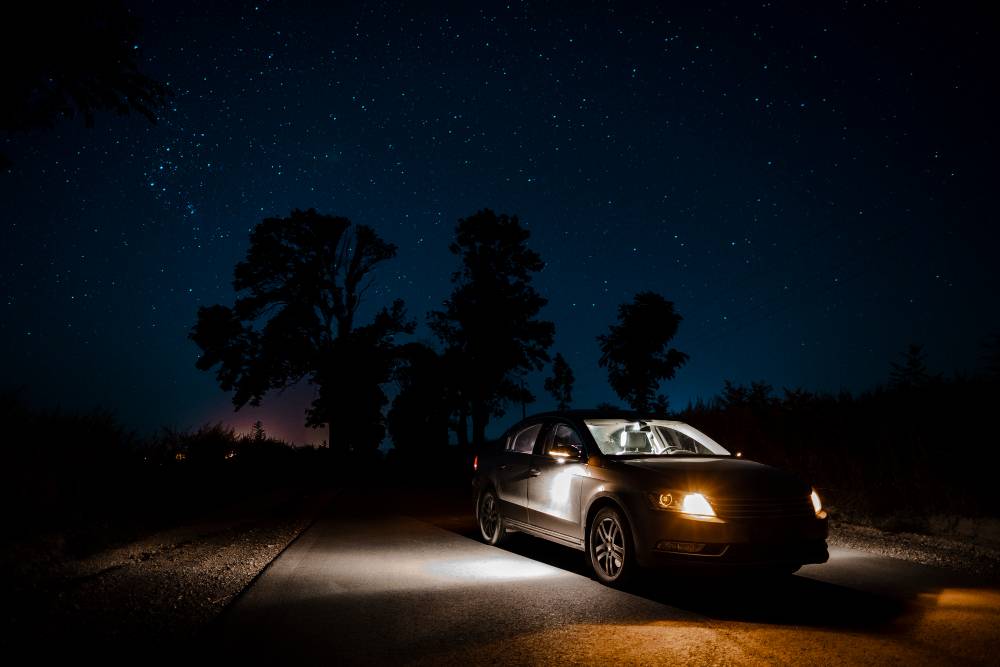 The Terrano is the badge engineered version of the Duster, with different looks and interiors. The SUV also shares engine and transmission options with the Duster. However, the Nissan SUV is a touch slower to the 100 Kph mark than the Duster 110 PS even though the 1.5 liter K9K turbo diesel engine produces the exact same output, 108 Bhp-145 Nm. The Terrano Diesel 110 PS variant takes 11.96 seconds to complete the 0-100 Kph run. In the months to come, Nissan India is expected to equip the Terrano with an all wheel drive system. Currently though, a front wheel drive layout rules the roost.
Mahindra XUV 500
Monocoque body structures make for a lower kerb weight than ladder frame chassis'. The XUV500 is Mahindra's first monocoque bodied SUV and the fastest one at that, with a 13 second timing for the 0-100 Kph run. The XUV500 is powered by a 2.2 liter mHawk turbo diesel engine, with 140 Bhp and 33o Nm on tap. A six speed manual gearbox is standard, with front wheel drive and all wheel drive systems on offer. The XUV500 comes with a full complement of 7 seats, and is loaded to the gills with safety features and creature comforts.
Mahindra Scorpio 2.2 mHawk
The Mahindra Scorpio SUV is the only ladder frame equipped vehicle in this list, and one that manages to clock a decent acceleration timing despite its hefty kerb weight. The SUV is powered by a 2.2 liter mHawk turbo diesel engine in 120 Bhp-280 Nm state of tune. A 5 speed manual gearbox is standard, with rear wheel drive and four wheel drive mechanisms on offer. The lighter, rear wheel drive variant of the SUV manages the 0-100 Kph run in just 14.2 seconds, which is quite creditable for an SUV that weighs nearly 2 tons.