Snapshot – SUV means macho and there are no two things to it. Over the years, manufacturers have somewhat diluted this appeal by building crossovers, or rather soft looking SUVs. Hearteningly, for the sports utility vehicle enthusiast in India, brawny offerings do exist, vehicles that are actually 'in-yer-face'. Today, we'll take a look at India's five most macho SUVs that you and I can buy.
Mahindra Thar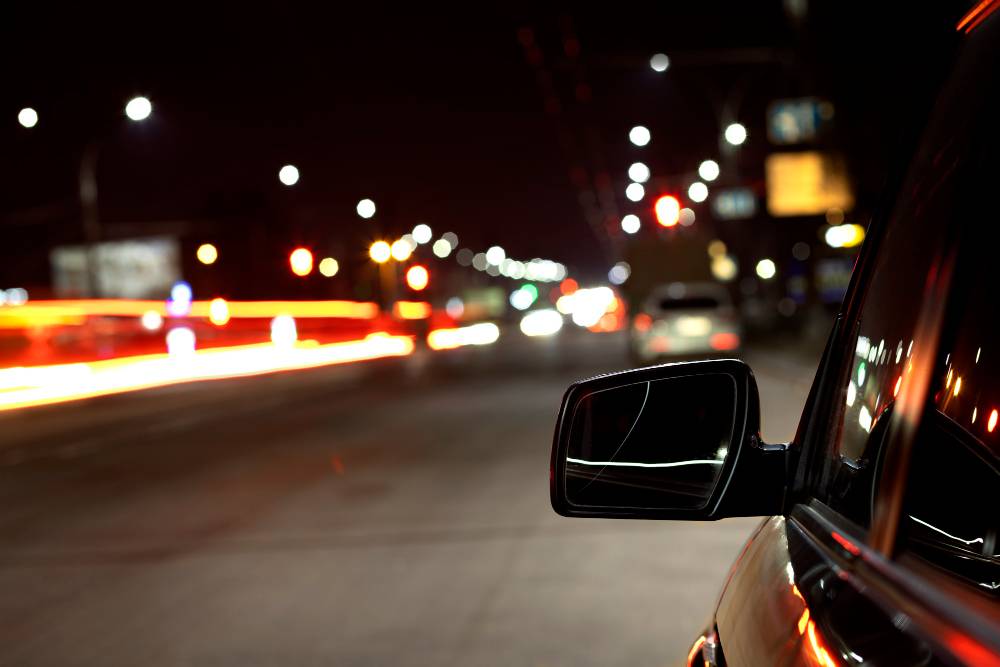 [Image: Pete's on Facebook]
The Thar is a timeless design – or it is, if you ignore the new plastic bumper on the latest Thar – with its origins firmly in the Civilian Jeep (CJ5). Armed with a modified Mahindra MM540 tub, and the Bolero's underpinnings, the Thar has taken the lifestyle off roader market by storm. The diesel powered SUV is available in DI and CRDe versions but the latter is what actually flies as far as the lifestyle SUV buyer is concerned. The Thar looks macho right out of the showroom and there's no dearth of enthusiasts going the extra mile, adding a few more dollops of rugged appeal to this off roader. Prices start at less than Rs 8 lakh.
Mahindra Scorpio
When you're doing 3 digit speeds in your hatchback on the highway, a Mahindra Scorpio in your rear view mirror flashing its headlamps wildly doesn't make for a comforting sight. It's this muscular appeal of the Scorpio that makes the hordes head to Mahindra showrooms and put their monies down, even if it is for a watered down, underpowered M2DiCR variant. Many buyers regard the Scorpio as a Jeep that's refined enough for daily use and this rugged appeal is a reason why the SUV finds plenty of takers in semi-urban and rural areas. And the latest facelift has only done it bit to make this SUV look meaner than ever. The Scorpio's base variant is priced at 8.71 lakh rupees.
Tata Xenon
India's not yet ready for Stetson hat wearing Indian farmers driving butch pick up trucks. Yet, this American way of life is slowly percolating into popular automotive culture of the country, even if the farms and the wild west are replaced by mall and pub crawls. The Xenon is one of the largest SUVs sold by Tata Motors, and this butch pick up truck carried its bulk incredible well as far as looks go. The Xenon is powered by a 2.2 liter-4 cylinder turbo diesel motor with 140 Bhp-320 Nm on tap. Available in rear wheel drive and four wheel drive variants, the Xenon does get enough creature comforts and safety features to lure lifestyle SUV buyers. The Xenon 4X2 starts at 9.96 lakh rupees.
Tata Safari Storme
The Safari Storme is Tata Motor's flagship offering in the sports utility vehicle segment. Due for a facelift soon, the Safari Storme packs traditional good looks of the Safari range with the macho appeal that comes with something this large, this tall and this heavy. The Safari Storme's commanding driving position rubs off on the driver of this vehicle, who feels like the king of the road. The SUV is powered by a 2.2 liter turbo diesel engine with outputs of 140 Bhp-320 Nm. A five speed manual gearbox is standard fare while rear wheel and four wheel drive layouts are offered. A facelifted variant will be launched in days from now. Prices of the Safari Storme start from 10.41 lakh rupees.
Toyota Fortuner
The Toyota Fortuner sells for about 30 lakh rupees on-road in most parts of the country, and is yet a vehicle that clocks well over 1,000 monthly units on an average. These numbers are outstanding for a vehicle that's priced at this level, and the Fortuner runs rings around competition at the hustings. Being a Toyota, this SUV is an epitome of fuss free performance and reliability. However, buyers buy the Fortuner not just for these traits but for the butch appeal that its brawny looks deliver in spades. The Fortuner is sold with 2.5 liter and 3 liter turbo diesel engines, with manual and automatic transmission options. Both rear wheel drive and four whee drive layouts are offered.