Snapshot: A car is usually the second largest purchase of an individual over her or his lifetime. The buying experience is something special, something that needs to be savoured. Some car makers go all out to make the buying experience a memorable one while others don't really drive their dealers just as hard. Sales satisfaction is a major reason for a brand's continued success in a market and happy owners directly translate into better sales at the hustings. CarToq lists out India's 5 happiest car owners in terms of mass market car brands. These results are based on JD Power's Sales Satisfaction of 2013.
Mahindra 
Predominantly a utility vehicle whose lion's share of volumes come from the semi urban and rural parts of the country, Mahindra has done quite well for itself to finish at fifth place in the sales satisfaction study. Mahindra owners seem to be a happy lot when it comes to driving off in their favourite SUV. Mahindra's major products for the Indian market include the Bolero, Scorpio, XUV500 and the Verito. Mahindra's direct rival in the utility vehicle space is Tata Motors and the former seems to have gained quite a bit of ground from the latter. Mahindra also sells an electric car called the Reva E2O.
Hyundai 
South Korean automaker Hyundai is the second largest car maker in India. However, Hyundai has only managed to bag the fourth place in terms of having a happy owner driving off in a Hyundai car. Known mainly for its fuel efficient and feature filled range of small cars, Hyundai has begun moving up the value chain by having hot sellers such as the Verna and the Elantra sedans. Although Hyundai does have higher priced products such the Sonata luxury sedan and the Santa Fe luxury SUV, the car maker is yet to make a dent in the luxury segment.
Toyota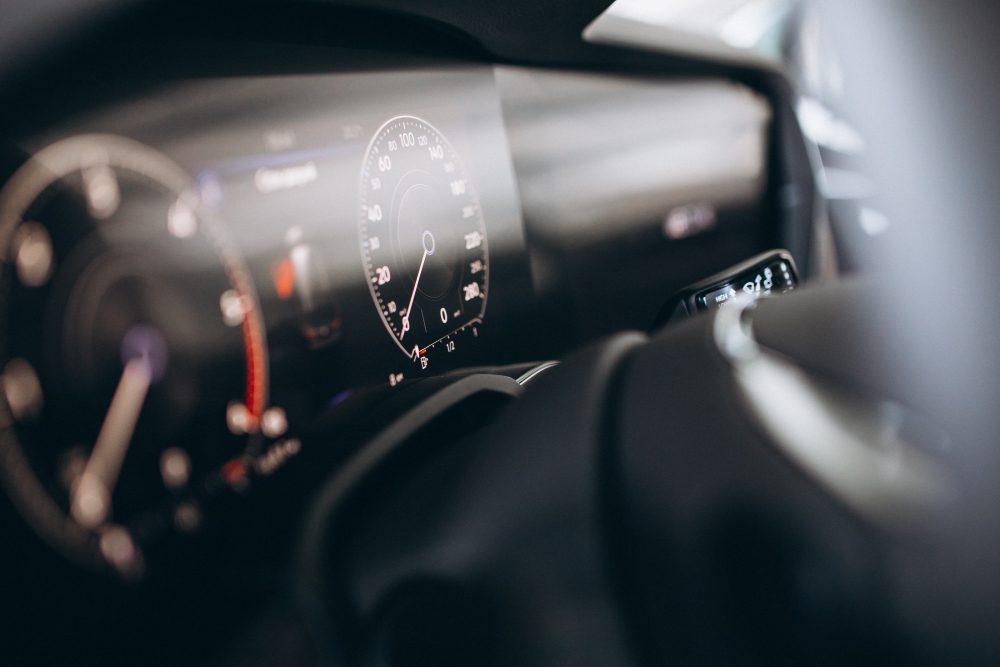 A brand known for building reliable  and low maintenance cars, Toyota finds itself in third place. Toyota owners are a happy lot and the high reliability and and good after sales service are important factors that swing the purchase decision. Equally good is Toyota's sales experience at the hustings. The Japanese company sells a slew of vehicles encompassing a wide range of segments. From budget oriented products such as the Etios sedan and the Liva hatchback, Toyota sells premium products such as the Camry, Prius, Fortuner, Corolla Altis, Prado and Land Cruiser too.
Honda 
Honda is not the largest car maker in the country but the Japanese brand has managed to score highly in terms of the sales experience rendered at its dealerships. While not big as a Maruti Suzuki or a Tata Motors in terms of dealership reach, there's virtually nothing between Honda and market leader Maruti Suzuki in terms of sales experience barring the paper work quality, in which Honda is behind Maruti Suzuki by quite a bit. Having a lower number of dealers, most of them being in cities, seems to be helping Honda's cause and it remains to be seen how the brand copes once it expands to the semi-urban and rural parts of the country. Honda sells both budget (Brio and Amaze) and premium products (City and CR-V).
Maruti Suzuki
The country's largest car maker, Maruti Suzuki, has been around for the longest in India, barring say Mahindra and Hindustan Motors. This long tenure has allowed Maruti Suzuki to set up an outstanding sales and service network. The car maker tops most parameters, from reliability to fuel efficiency. By also ensuring that its car buyers go back a happy lot from dealerships, Maruti Suzuki's stringent processes put in place seem to be working well and this augurs well for the brand, which continues to dominate proceedings at the hustings. The car maker has been most successful in the budget end of the market.