Sales of the Indica and Indica Vista combined (Tata reports these numbers together) have shot up 43% in September to 10,282 cars, a level last seen in January and February 2011. Given the sluggish growth among other hatchbacks, this sudden spurt in Indica and Vista sales can be attributed to the good response Tata has been getting for the new Vista that was launched in end August. Here's why the Vista could be back in favor.
There's a huge demand for diesel hatchbacks, with bookings for one of the Vista's key rivals, the Maruti Swift, crossing over 100,000 cars, leading to waiting periods of between five to eight months for the car. The Swift though is selling all it can produce. In September, the Swift sold 11,329 cars a number close to its maximum production capacity of 12,000 cars a month. So buyers are realizing that waiting periods on the Swift are not going to come down significantly over the next few months at least. And those who cannot wait for that long are looking at good alternative options.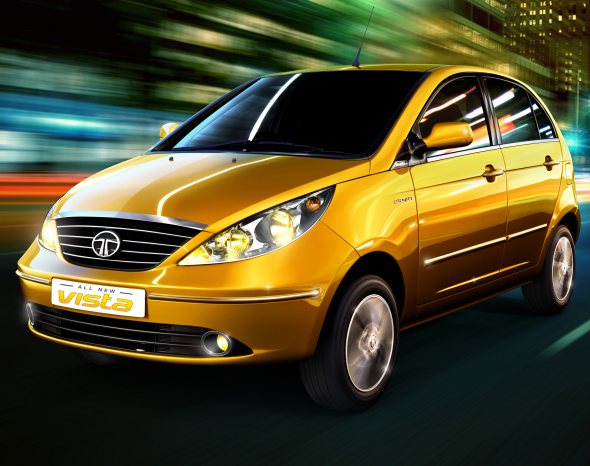 The Vista Quadrajet variants are a good alternative to the Swift diesel as it shares the same engine as the Swift. The new Vista has also been vastly improved in terms of overall quality as well as ride and handling. The Vista is also cheaper than the Swift by about Rs. 40,000 variant for variant. Read our comparison of the new Vista with the new Swift.
In August, Tata introduced the refreshed Indica Vista which had better interiors, minor exterior changes including headlamps taken from the Tata Manza and improved tail lamps. The biggest improvement on the car was in the ride and handling, which was much sharper. While the regular Indica suffers from image issues, as it's seen more as a taxi rather than a personal car, the Vista is trying to appeal to personal car buyers. Also Read: Tata Vista rioad test
The Vista is a car that can easily capitalize on the huge waiting periods of the Swift. And another popular car in the segment, the Ford Figo diesel is also struggling to meet demand, and waiting periods are more than a month currently.
Based on these trends, October is also likely to be a good month for the Vista. Are you planning to buy a premium hatchback in the next month or so? Will you consider switching to the Vista? Share your views!