January 2012 has been a good month in terms of hatchback sales for all carmakers, well almost all.
Honda is still reeling from the impact of the floods in Thailand, so much so it hasn't been able to produce or sell any units of either the Brio or the Jazz in January.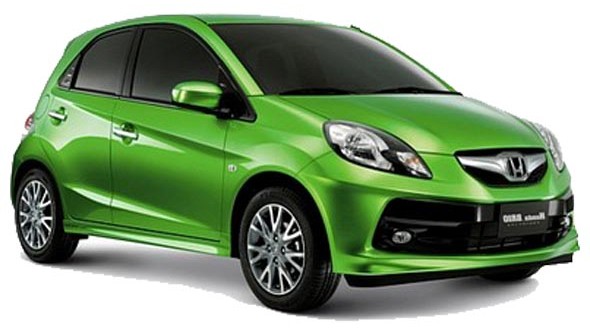 Honda says production of the Brio and Jazz will resume this month and hopes to reach peak output by March. Meanwhile, all other carmakers saw significant gains in hatchback sales. Part of the reason was that many opt to buy cars in January rather than December because of the model year of the car, which helps buyers get higher resale value for the car. Year-end discounts have also helped.
Biggest gainers
Among hatchbacks there have been some significant sales gains. The Maruti Alto and Alto K10 for one, has jumped back to near its highest selling levels. The Alto sold 37% more cars in January compared to December, at over 32,900 cars. The second largest selling car among hatchbacks continues to be the Maruti Wagon R, which saw a healthy 23% gain in sales at over 14,800 cars. Tata has had its best run yet with the Indica and Vista (results are reported together), with sales touching 11,534 cars.
Interestingly, Hyundai's Eon, although it has gained in sales at 7,344 cars, hasn't been able to dent the performance of the Alto at all. If anything, sales of Hyundai's Santro have fallen slightly, probably because of the Eon, while the Hyundai, which was earlier at the No.3 spot has fallen behind the Tata Indica-Vista combine.
The 2012 Tata Nano seems to be appealing better to buyers now, with sales picking up to 7,723 cars, staying ahead of the Hyundai Eon by a whisker.  Maruti's A-Star is another significant gainer, having got back to a healthy 2000 plus cars, after nearly six months, after Maruti's production issues were sorted out.
The losers
Besides the Brio and Santro, Chevrolet too has had a bit of a bad month in the hatchback space. Sales of the Beat were down about 8% at 4,416 cars compared to December, probably as festive discounts wore off. The Spark too has been losing favor with buyers, selling just under 1,200 cars. Overall, there were no big losers among entry-level hatchbacks, other than Brio, because of its production constraints.
Hatchback outlook
Interest rates are set to relax marginally in the short-term with the RBI loosening its monetary grip, and that will be a bit of a relief for car buyers, albeit small. However, the bigger boost could come from the Union Budget. If a hefty tax is levied on diesel cars, then the more expensive premium hatchbacks may go out of the budget of many entry-car buyers and that could see more buyers opting for frugal and smaller petrol hatchbacks.
[table id=663 /]
Source: Team-BHP, Industry data