Thanks to social media and various other news websites, including ours, you are aware of the cars that the millionaire next door is driving. However, even before the dot-com generation, there were billionaires who possessed both wealth and elegance, knowing where to invest their money when it came to their mode of transportation. During a time when India's economy was flourishing, three incredibly successful businessmen with exponentially deep pockets emerged: JRD Tata, Ratan Tata, and Dhirubhai Ambani. These individuals were the only names that dominated discussions in the mid-1980s. Alongside their remarkable business acumen, they shared a common preference for extravagant luxury cars. Unfortunately, due to the absence of social media platforms and a general lack of interest and knowledge about cars at that time, the cars they were chauffeured in did not receive the recognition they deserved. However, let's journey back in time and explore their choices.
JRD Tata – Mercedes Benz 190D
Mercedes remains a brand that stands apart, but in the 1960s, acquiring a Mercedes was nearly unthinkable. The Mercedes Benz E-Class we recognize today traces its roots back to the vehicle owned by JRD Tata. The Mercedes Benz 190D continues to captivate with its timeless design, exuding an old-world charm. JRD Tata acquired this car in 1961; however, as it was exclusively manufactured in Germany at the time, it took six months to arrive in the Indian subcontinent. Consequently, the car was officially registered on January 1st, 1962. It boasted impressive features for its era, including adjustable seats and bi-focal rearview mirrors, which undoubtedly elicited a sense of awe. The Mercedes Benz 190D was equipped with a powerful 1.8-liter inline four-cylinder engine, enabling the car to achieve a staggering speed of 120 km/h.
Also read: Honda Civic with modifications worth Rs 12 lakh looks killer
Ratan Tata – Buick Skylark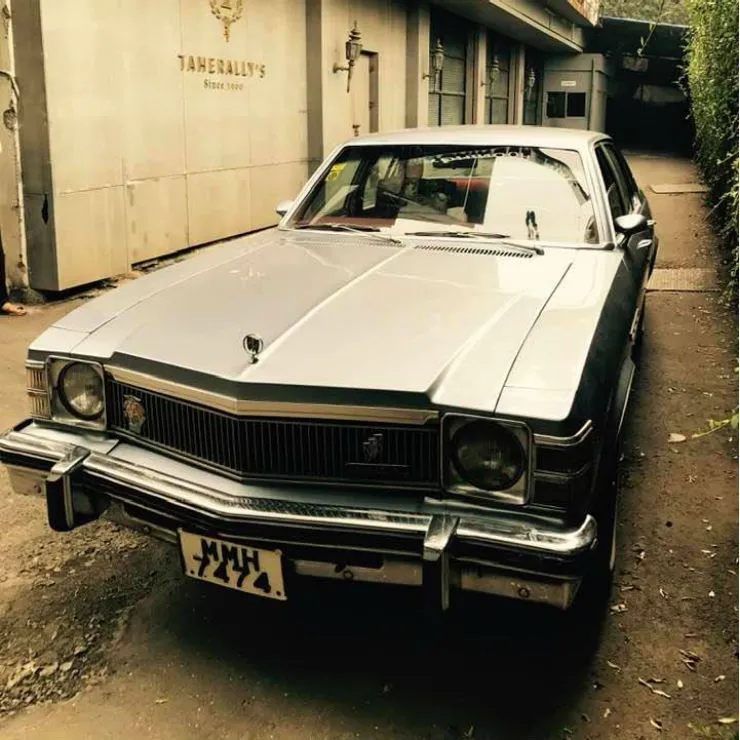 Nothing catches the eye more than witnessing a young, handsome businessman driving a car that not only exudes luxury but carries a name unfamiliar to most. It leaves you pondering whether such a vehicle is even produced on a mass scale. This particular individual, known for embracing a minimalistic lifestyle, doesn't shy away when it comes to his cars. His passion for automobiles is so evident that he now possesses one of the most prestigious car brands. He has been spotted behind the wheel of various high-end vehicles, including a Ferrari, a Cadillac, and a Mercedes-Benz SL. However, this hasn't deterred him from also enjoying cars like the Honda Civic. A rare gem from 1978, the Buick Skylark 178, was available for sale in Mumbai. It remains a right-hand-drive vehicle, equipped with a 5.0-liter V8 petrol engine capable of generating an impressive 145 Bhp.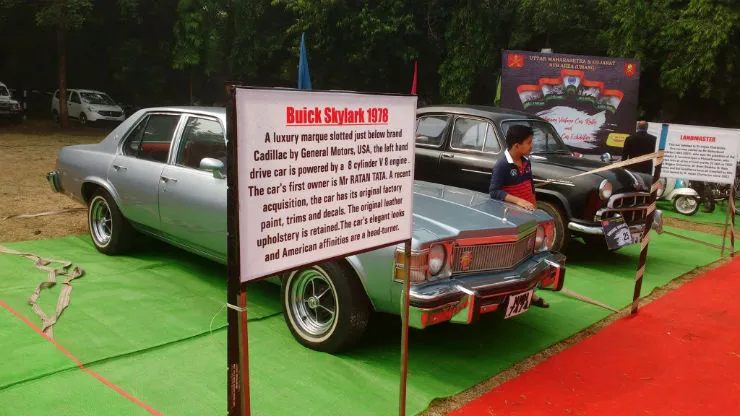 Dhirubhai Ambani – BMW 750i XL L7 Limousine
When discussing prominent businessmen, one name that cannot be overlooked is Mr. Dhirubhai Ambani. A man with an illustrious rags-to-riches story deserves nothing but the finest. After successfully establishing the Reliance empire, he decided to upgrade his car to a rare and incredibly exotic vehicle, the BMW 759i XL L7—a stretched limousine. This particular car was custom-made by BMW for the South East Asian, European, and Middle Eastern markets, with the "XL" denoting its extended length. In fact, the car measures an impressive 5.37 meters, surpassing even the length of the BMW 8 series, which measures 5.23 meters. Powering this luxurious machine is a formidable 5.4-liter V12 petrol engine, delivering a remarkable 322 Bhp of power and 490 Nm of torque. While we cannot confirm whether the car is armored or not, its opulence speaks for itself.