Overall, sales of SUVs in July grew 5% compared to June, with most carmakers reporting an improvement in sales. But the pinch can be felt lower down the price ladder as budget SUVs (between Rs. 5.5 lakh to Rs. 14 lakh) grew only 4%, while sales of premium SUVs (Rs. 15 lakh to Rs. 25 lakh) grew 12%. There are a few surprises.
Safari loses traction
Tata's Safari has begun to slip on the sales charts. It sold an average of 1,500 Safaris between January and June, but in July sales dropped 33% to just 823 units. A new, face-lifted Tata Safari is just around the corner, the Safari Merlin, which has been spied testing around the country.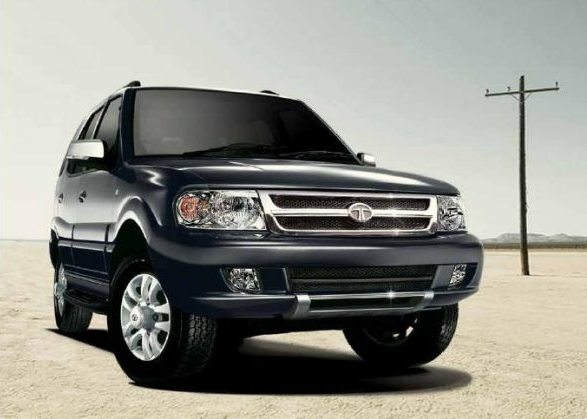 It is possible that buyers have been deferring purchases of the Safari in anticipation of the newer model (the Safari has been around since 1998).
July hasn't been a good month for Tata, with even its other MUV and SUV brands slipping. The Tata Aria has been having a jerky ride over the months, selling an average of 228 vehicles a month. In July, though sales were above average, month-on-month sales are down 8% to 328 units.
The Aria has been trying hard to find favor with buyers and now Tata has launched three cheaper 4×2 variants of the Aria priced between Rs. 11.61 lakh and Rs. 14.26 lakh, ex-showroom Delhi, which Tata hopes may add some volumes to the brand.
Lower down the price ladder, the Tata Sumo is still struggling to catch up with the Chevrolet Tavera, with sales of the Sumo falling 7% to 1,369 units, while the Tavera's sales fell only 2% to 1,707 units month on month.
The leader in this price segment (Rs. 5.5 to Rs. 7.5 lakh) is the Mahindra Bolero, which continues to grow on rural demand. Sales of the Bolero are up a further 3% month-on-month at 7,817 units, as it continues to stay India's largest-selling utility vehicle.
Fortuner's good fortune
Toyota's SUV and MUV offerings are leaders in their respective segments. Sales of the Toyota Fortuner, in fact, grew 7% in July to 1,060 units. The Fortuner, which costs twice as much as a Tata Safari, sells nearly 30% more than the Safari. And not only is the Fortuner the segment leader among premium SUVs, it now sells more than all its competitor's sales put together!
The Toyota Innova continues to stay on top of its price segment (which includes the Mahindra Scorpio, Xylo and Tata Safari). Sales of the Innova grew 3% to 4,816 from the previous month to stay just ahead of the Mahindra Scorpio.
Scorpio sales grew 18% month-on-month to 4,308 units, way ahead of the Tata Safari, but still behind the Toyota Innova. Mahindra's Innova-rival, the Xylo, too grew about 3% to 2,652 units.
Minor gains for premium SUVs
All premium SUV brands, ranging from the Skoda Yeti up to the Honda CRV have shown growth, although on vastly different scales in July. Sales of the Yeti were up 49% to 197 units. Hyundai's Santa Fe sales were up from 100 units to 140 units. Ford Endeavour sales were up 9% at 271 units, retaining its No.2 spot among premium SUV sales.
It's a different matter that the No.1 spot ruled by the Toyota Fortuner seems virtually unreachable now.