Bollywood and its love for Range Rovers have been going on since long. The swanky British SUVs have ferried many B-Town stars till date and it is a daily car for most of them. Joining this list now is Bollywood Diva Katrina Kaif, who recently bought a white Range Rover SUV. The actress bought the Vogue SE Diesel LWB model, which is quite an expensive SUV. As for the exact pricing, the Range Rover Vogue SE Diesel LWB costs Rs. 2.33 crores (ex-showroom, Delhi). She has gone for a white shade on her new SUV. Check out the pictures below and see how Katrina's new daily drive SUV looks like.
Prior to this, Katrina used an Audi Q7 for travelling around Mumbai. The Q7 is the flagship SUV of the Audi lineup and is also one of the most common vehicles in Bollywood but more upon that later. Talking about the white finished Range Rover Vogue bought by Katrina, it is one of the best and luxurious SUVs in its price range. Interestingly, the actress got the same number for her new pick as was on the older Audi Q7, which suggests this number is special for her. The Instagram post below by Yogen Shah compares the number plates of her Q7 and the new Rangie.
https://www.instagram.com/p/BvJkEnhnX_S/
Talking about the vehicle, as mentioned earlier, it is a Range Rover Vogue SE Diesel LWB model. The SUV gets powered by a huge 4.4 litre SDV8 diesel engine that churns out a good 335 Nm of power at 3,500 RPM and a gigantic 740 Nm of torque at 1750 RPM. The engine is mated to an 8-speed automatic transmission. The biggest USP of the Range Rover Vogue is its off-road prowess and ultra luxurious interiors it comes with, though we doubt if Katrina would ever need the off-road ability of the car much apart from dodging the Mumbai roads. Katrina's Range Rover is the LWB variant, which translates into Long WheelBase variant. It is the stretched version of the regular SUV with even more space and comfort than the SWB (Short Wheel Base) variant.
A lot of other Bollywood stars also use the Range Rover as their daily drive. This includes some big names like Shah Rukh Khan, Ranbir Kapoor, Ajay Devgan, Kareena Kapoor, Malaika Arora, Alia Bhatt and Jacqueline Fernandez among others. The reasons why so many stars prefer the Range Rover are many. Range Rover offers a great brand value that evokes respect, which is a significant thing in B-Town. Also, it has a stately design language that does not scream for attention but rather grabs attention by its sober looks. The uber-luxurious interiors with all creature comforts and powerful engines are added benefits of the SUV. Also, Range Rover SUVs are quite well known for their reliability and if maintained well, rarely break down without warning.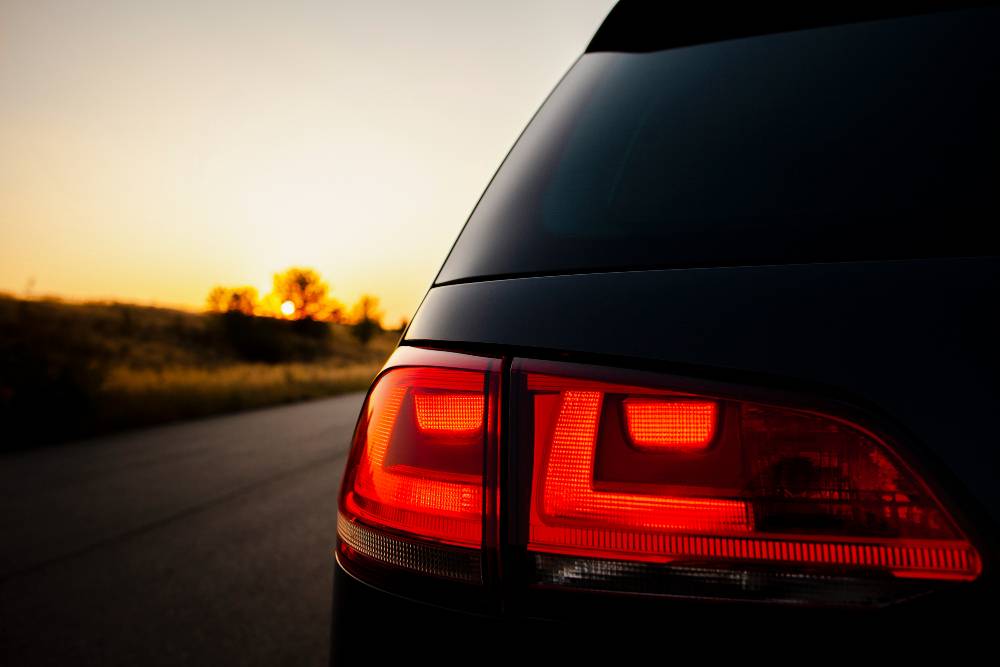 Though Katrina's Range Rover costs Rs. 2.33 crores in ex-showroom prices, the final price for it could be much higher. Apart from the taxes and other charges, there is a huge probability that Katrina might have gone for some customization options offered by the company, Land Rover. A nicely specced Range Rover Vogue could easily cross the Rs. 3 crore price mark. However, it could also be that she could have just picked the SUV without any customizations. The arrival of a new SUV at her house means that the old Audi Q7 will now rest in the garage. Katrina used the Q7 for quite a lot of years which is actually a pretty good strategy to follow before upgrading your ride. There is a possibility that her Q7 might soon land in the used car market. At last, a big congratulations to Katrina for her new ride, which is a rather good choice nonetheless.