Kia launched the Sonet last year and it became an instant success for the manufacturer. The Sonet was able to make it to the number one spot in terms of dispatch sales of May'21. At the second position is the Nexon while at the third position Hyundai Venue. Maruti Suzuki's Vitara Brezza was able to take the fourth position whereas the fifth positon was scored by Renault Kiger. One thing that is important to note is that these figures are the dispatch sales. In terms of retail sales the story can still be quite different.
Kia dispatched 6,627 units of Sonet in May'21 as compared to 7,724 units that were dispatched in April'21. The dispatch numbers decreased by 14 percent. Despite this, the Sonet was the most dispatched compact SUV of the month. Tata Motors sold 6,439 units of the Nexon in May'21.
This is a decrease of 7 percent over the 6,938 units that were sold in April'21. The sales of Nexon were boosted when Tata Motors launched a facelift last year. Another thing that makes Nexon popular is the 5-star rating that it scored in the Global NCAP crash test.
Also read: Honda"s upcoming compact SUV ZR-V: Launch timeline revealed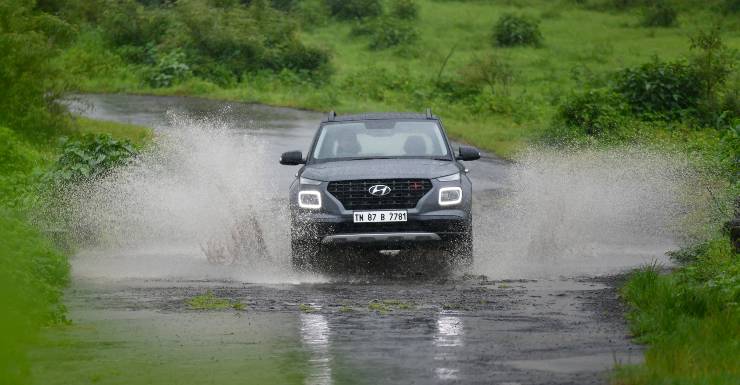 The sales of Venue decreased by 57 percent in May'21 to 4,840 units. In April, Hyundai dispatched 11,245 units of Venue. Due to this, the compact-SUVs position fell to the third position. Then there is Maruti Suzuki Vitara Brezza which lost its top spot. The manufacturer dispatched only 2,648 units in May'21. This is a massive 76 percent decrease when compared to the dispatch numbers of 11,220 units in April'21.
At fifth position was the latest entry in the compact SUV segment, the Renault Kiger which has already taken over its cousin Nissan Magnite. The manufacturer dispatched 1,326 units of Kiger in May'21 which are 56 percent less than the dispatch numbers of April'21 which were 2,800 units.
As we can see that the dispatch numbers of all the manufacturers have decreased. There are various reasons behind this:-
Coronavirus lockdown
Our country was facing increasing number of covid-19 cases. Due to this, the government of most of the states decided to initiate lockdown once again. Because of this people wanted to hold on to their money and they were not buying new vehicles as they were not allowed to get out of their houses and car is a depreciating investment. So, people were just stopped buying new cars.
Plants shutdown
Many manufacturer's pants were shutdown because for various reasons. Maruti Suzuki shut down their plant because of annual maintenance and to manufacture oxygen cylinders as our country was facing a shortage of oxygen cylinders. In some states, the manufacturing plants were shut because of the lockdown and the shifts that run in a factory were also decreased. Due to all this, the number of units that were produced fell for all the manufacturers.
Wholesale dispatch numbers
These figures are wholesale dispatch numbers for the manufacturers. These figures could be a lot different once figures of retail sales are released. In which Maruti Suzuki Vitara Brezza or Hyundai Venue could still take the first spot.
Also read: Citroen"s 3 new cars for India DETAILED