In a groundbreaking move that reflects the changing landscape of the automotive industry, Lamborghini, the renowned Italian supercar manufacturer, has announced its departure from pure-petrol cars. According to a recent report by WELT newspaper a German media outlet, the company's CEO, Stephan Winkelmann, revealed that Lamborghini has sold out its remaining production run of fully petrol-powered models, making way for a future dominated by hybrid and electric vehicles (EVs).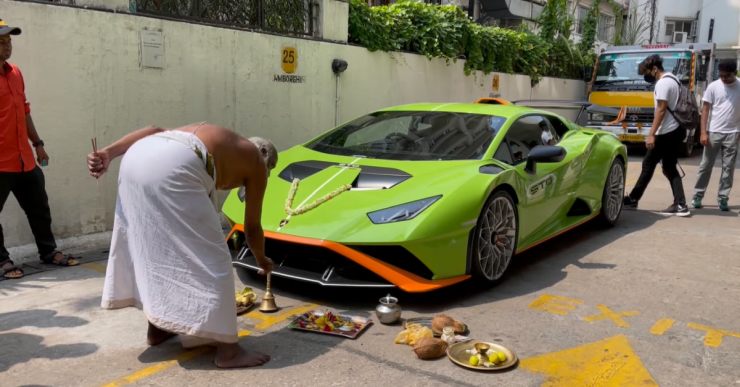 Driven by stringent global emissions regulations, Lamborghini has made the strategic decision to electrify its entire lineup. Starting with plug-in hybrid versions of their iconic V12 and V10 supercars, as well as a plug-in hybrid variant of the popular Urus SUV, Lamborghini aims to offer cutting-edge performance while significantly reducing its carbon footprint. The company's commitment to environmental sustainability will culminate in the launch of their first-ever all-electric vehicle later this decade.
Also read: 10 DC Design cars & how they look in the REAL world: Maruti Swift to Mahindra XUV500
Contrary to concerns that embracing electrification may compromise Lamborghini's adrenaline-pumping performance, Winkelmann reassured enthusiasts that the transition will only enhance their driving experience. The forthcoming Revuelto supercar, Lamborghini's first plug-in hybrid, showcases the brand's dedication to blending power and sustainability stated Stephan Winkelmann. With a potent combination of a V12 engine, three electric motors, and a compact battery, the Revuelto is estimated to generate over 1,000 horsepower and achieve a breathtaking 0-62 mph in just 2.5 seconds.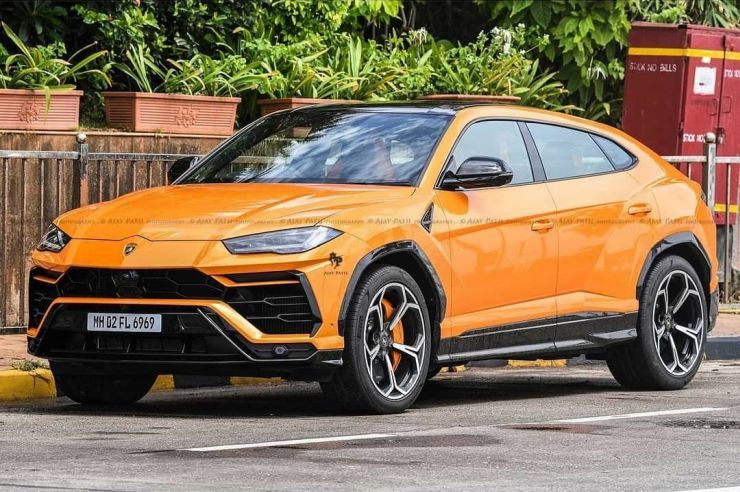 The company recently announced last year an investment of at least 1.8 billion euros (USD 2 billion) towards their hybrid lineup, with plans to introduce plug-in hybrid replacements for their combustion-engined models in 2024 and 2025. Additionally, despite the ongoing global challenges, Lamborghini in India achieved record sales last year, with a remarkable 33% growth, resulting in the sale of 92 units. Notably, the sales were divided between the versatile Urus SUV and Lamborghini's renowned supercars in a ratio of 60:40.
In other Lamborghini news, the popularity of the Lamborghini Revuelto, the brand's first plug-in hybrid model, has continued to soar among supercar enthusiasts. According to reports, the supercar manufacturer has received such demand for this electrified marvel that it has already sold out until the end of 2025, according to Lamborghini CEO Stephan Winkelmann in a recent interview with Bloomberg.
Winkelmann's optimistic outlook on the Revuelto's success is not unfounded, the CEO believes that this hybrid powerhouse has the potential to surpass the sales figures of its predecessor, the Aventador, which sold a respectable 11,465 units over its 11-year production run. The Revuelto's popularity is particularly evident among affluent buyers in the United States and other major global markets.
What sets the Revuelto apart and contributes to its high demand is the breathtaking performance it delivers. Combining a thunderous 6.5-liter naturally-aspirated V12 engine that sings with three electric motors, the Revuelto boasts a staggering total output of 1,001 horsepower. This remarkable powertrain catapults the Revuelto into a league of its own, surpassing even the most extreme variants of the Aventador. Interestingly, the Revuelto is not the only Lamborghini model attracting attention. Winkelmann shared that demand for Lamborghini's conventional internal combustion engine (ICE) models, such as the Urus and Huracan, remains robust.
Also read: Upcoming 2022 Maruti Suzuki Vitara Brezza rendered