Lamborghini launched its first-ever Super SUV, the Urus, in 2018, and it quickly gained popularity among buyers worldwide. The company officially introduced this model in India, where it garnered instant attention from celebrities and affluent businessmen, resulting in it becoming the fastest-selling Lamborghini in the country, despite its high price. The Urus is a luxurious 4-door SUV equipped with a 4.0-liter V8 twin-turbocharged petrol engine, producing 650 Ps and 850 Nm of peak torque. It is paired with an 8-speed automatic transmission and features all-wheel drive. The starting price for a brand new Lamborghini Urus is Rs 3.55 crore, ex-showroom. Below is a list of popular Indian owners of the Lamborghini Urus SUV.
Rohit Sharma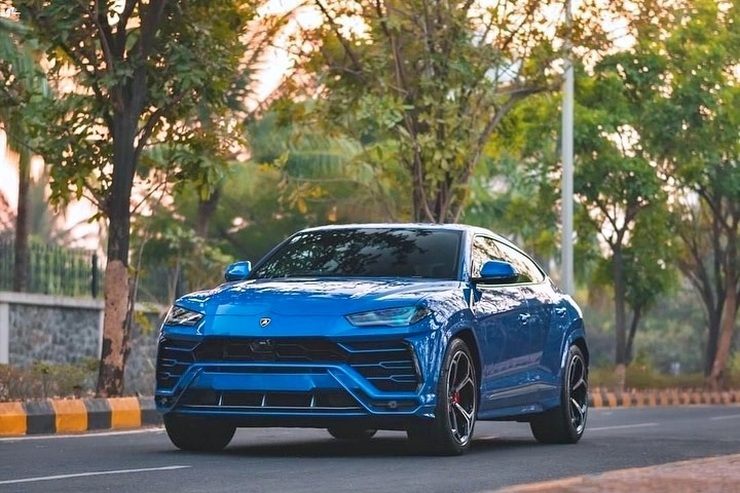 Rohit Sharma is currently the captain of the Indian Cricket Team. The Indian skipper last year bought a Lamborghini Urus SUV. He bought the SUV in brilliant looking shade of "Blu Eleos", which is a shade of dark blue. The entire car, including the front and rear bumpers, is painted in this shade of blue.
Ranveer Singh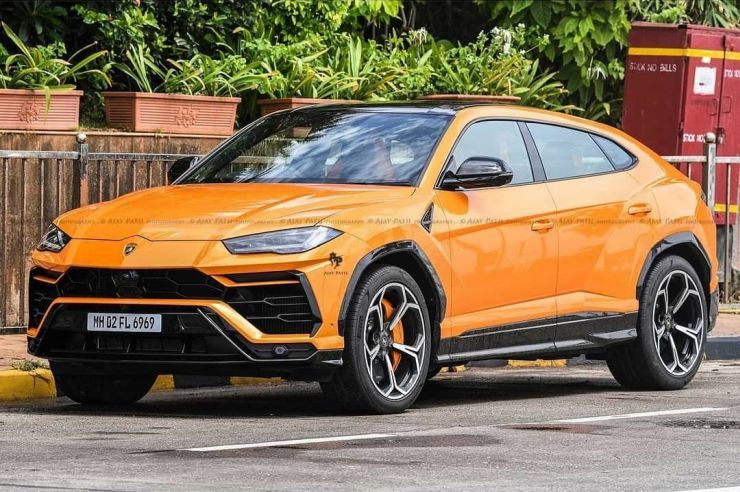 In 2021, Bollywood actor Ranveer Singh, known for his prominent roles, acquired a Lamborghini Urus. Just as he showcases his fashion sense, he opted for a striking shade for his SUV. Specifically, the actor purchased the Lamborghini Urus Pearl Capsule Edition, which comes with a 20 percent higher price tag compared to the regular Urus. Ranveer Singh's chosen color is Arancio Borealis, commonly referred to as Candy Orange by the general public. The Pearl Capsule Edition features several notable enhancements, including gloss black-finished bumpers and body skirtings, blacked-out ORVMs (Outside Rearview Mirrors), wheel cladding, and roof. Additionally, it boasts silver accents on the quad exhaust tips and 22-inch wheels, complemented by body-colored calipers.
Kartik Aaryan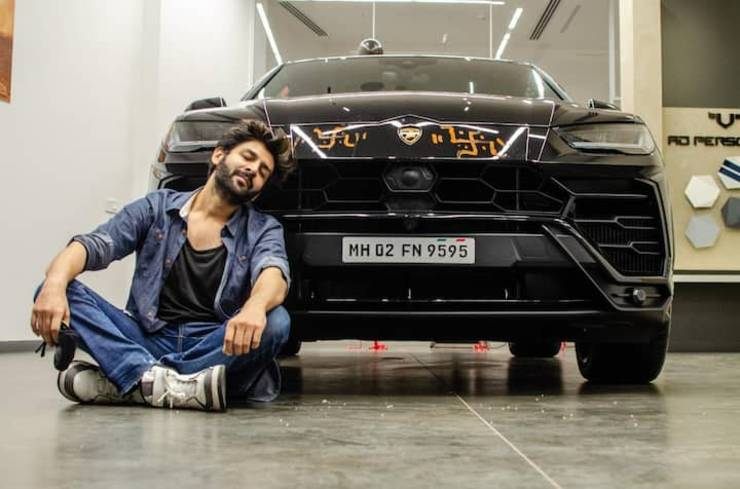 Kartik Aaryan, yet another Bollywood actor, joined the ranks of Urus owners. He acquired his SUV in a sleek black shade last year. Kartik was brimming with excitement about his new ride, so much so that he went the extra mile to avoid the waiting period. He paid an additional Rs 50 lakh to have his SUV airlifted from Lamborghini's hometown of Sant'Agata Bolognese, Italy. At the time, the waiting period for this SUV was approximately three months.
Rohit Shetty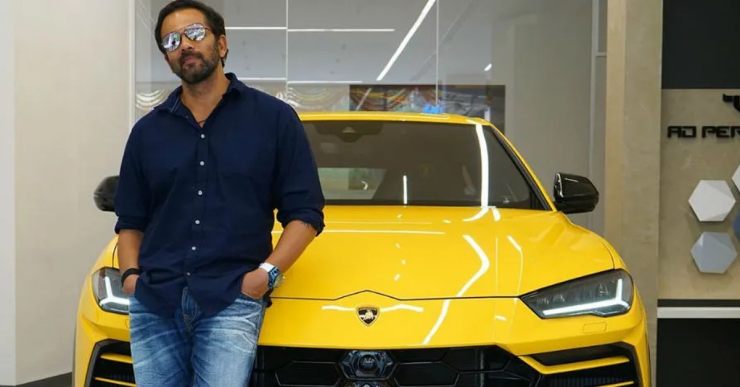 The renowned Bollywood action movie director has consistently showcased his love for cars in his films as well. Rohit Shetty boasts a notable collection of luxury vehicles, and in 2019, he added a brand new Lamborghini Urus SUV to his repertoire. Opting for the classic Lamborghini association, Rohit Shetty purchased the SUV in a vibrant yellow shade. While it remains uncertain whether he opted for any customizations on this particular SUV, his passion for cars shines through his choice.
Akash Ambani
The Ambanis possess the country's largest private car collection, and among the vehicles housed in the Jio Garage is a Lamborghini Urus, elegantly finished in a dark blue shade. Notably, this Urus SUV was among the first to arrive in India, further emphasizing the Ambanis' penchant for acquiring exclusive and cutting-edge automobiles.
Adar Poonawalla
The Indian billionaire businessman boasts an impressive fleet of expensive and luxurious cars in his garage, which includes a Lamborghini Urus SUV. This particular SUV is adorned in a striking Deep Blue shade, adding to the opulence of the vehicle.
Junior NTR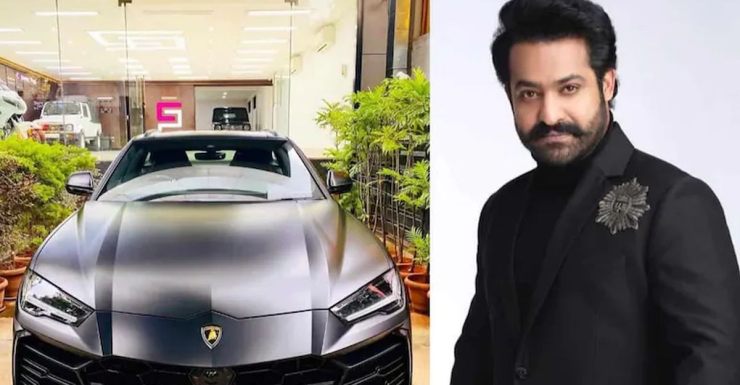 In 2021, a popular actor from the Telugu movie industry became the proud owner of a Lamborghini Urus SUV. Notably, he was the first individual in India to own the Urus Graphite Capsule Edition. Similar to Ranveer Singh's Urus, this exclusive edition carries a 20 percent premium over the standard SUV, exemplifying its enhanced features and uniqueness.
Darshan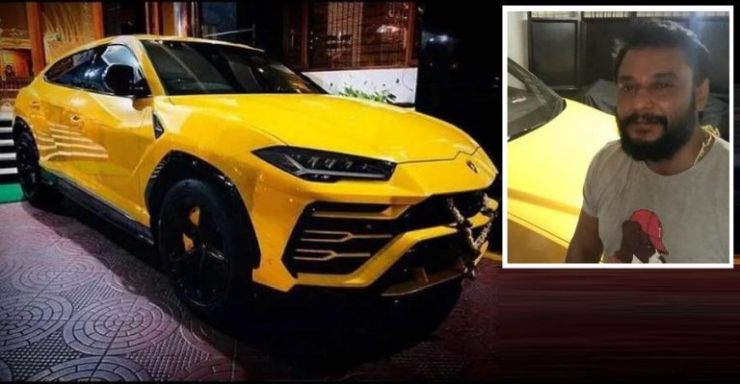 Darshan, an actor from the Kannada movie industry, made a statement with his vibrant yellow Lamborghini Urus. His Urus model stands out with its eye-catching black alloy wheels, complemented by striking yellow brake calipers. The overall combination creates an appealing visual contrast. In addition to the Urus, Darshan also possesses a white Aventador roadster, adding to his impressive car collection.
Badshah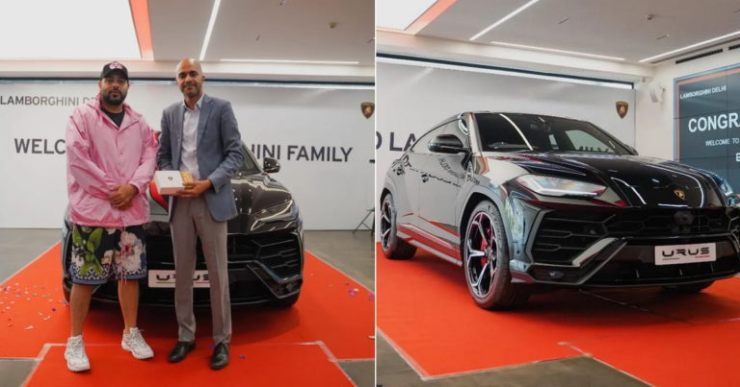 Badshah, the renowned Indian singer and rapper, holds such adoration for the Lamborghini Urus SUV that he possesses not one, but two of these remarkable vehicles in his garage. His first Lamborghini Urus, a pre-owned SUV, boasts a striking red finish. On the other hand, his second Urus is a brand new SUV, elegantly adorned in a sleek black shade. Badshah's collection reflects his profound appreciation for the Urus, further accentuated by the distinct color choices.
Deepinder Goyal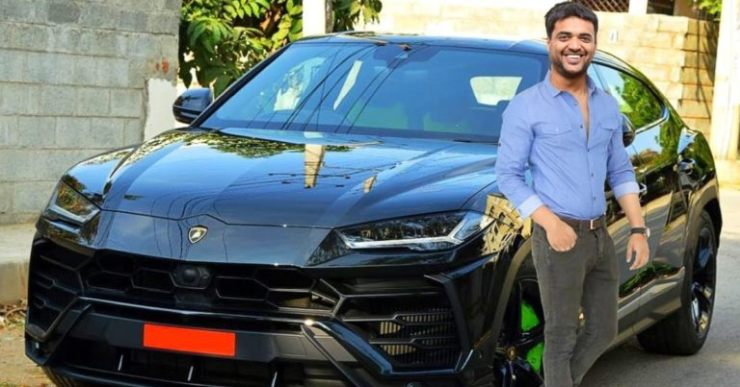 Deepinder Goyal, the CEO of the popular food delivery app Zomato, is a proud owner of a Lamborghini Urus SUV. His Urus boasts a sleek black finish, accentuating the vehicle's aesthetics and exuding a captivating appeal. The black shade complements the SUV exceptionally well, further enhancing its overall allure.
Fahadh Faasil
View this post on Instagram
Fahadh, a prominent actor in the Malayalam movie industry, acquired a brand new Lamborghini Urus SUV just last year. Opting for sophistication and elegance, the actor selected the Lamborghini in the exquisite Grigio Keres shade. The combination of Fahadh's star power and the Urus's sleek appearance creates a captivating presence on and off the screen.
Prithviraj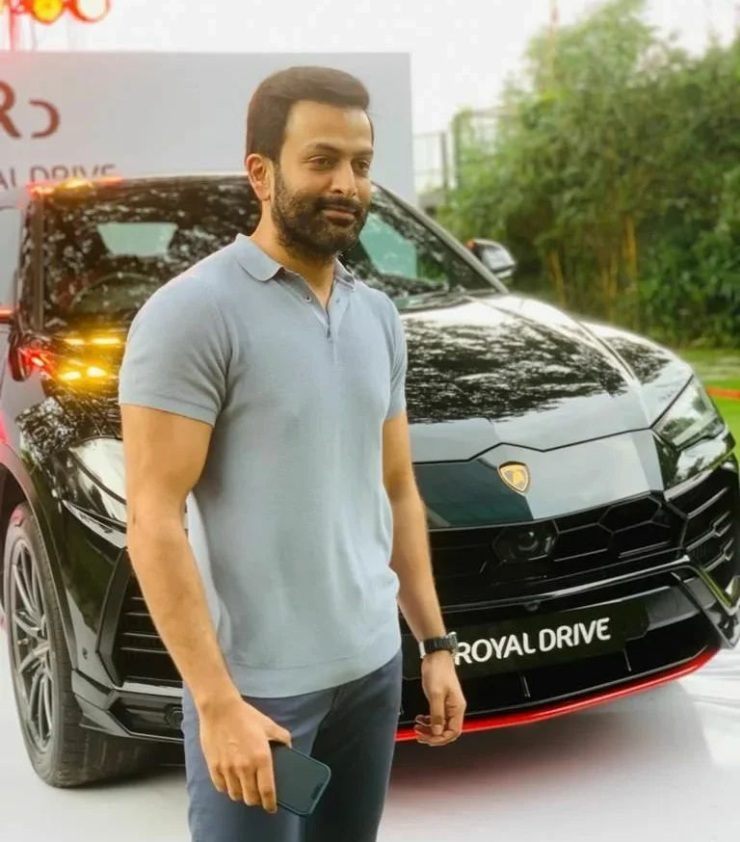 The esteemed actor and director from the Malayalam movie industry made a practical switch from his Lamborghini Huracan sports car to a Lamborghini Urus SUV. Opting for a more versatile option, he purchased a pre-owned Urus SUV last year. This decision reflects his desire for a vehicle that combines luxury, comfort, and functionality, aligning with his evolving needs.