We are all well aware of the challenges car owners face across the country every year due to waterlogged roads during the monsoon season in India. Recently, actress Sunny Leone made a statement revealing that she has fallen victim to this issue as well, having lost a total of three cars to the heavy Mumbai rains. Among the casualties is her Mercedes-Benz 8-seater GL-Class. In response, she has transitioned to using an Indian car, the MG Gloster, and has expressed her satisfaction with the switch.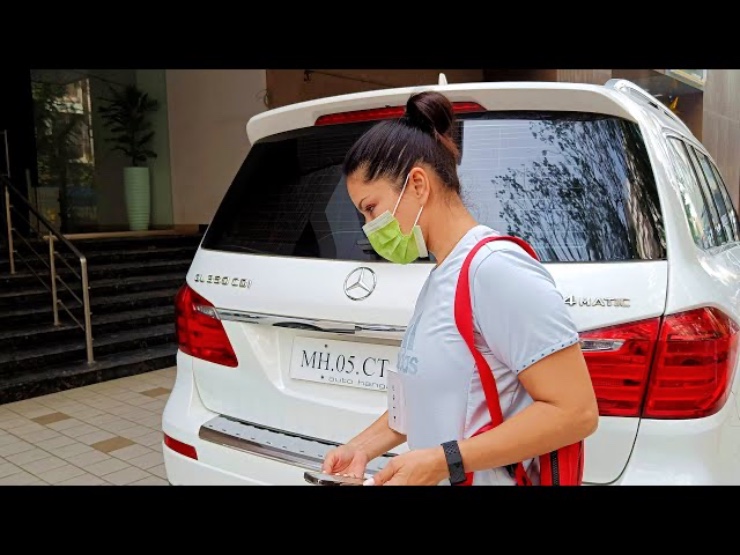 During an interview with Hindustan Times, Sunny Leone shared her mixed feelings about the Mumbai rains, stating that she enjoys them only when she can stay indoors. Describing her ordeal during heavy rains, she expressed her frustration when water begins to seep into her home. Additionally, she lamented the fact that purchasing imported cars in India comes with extra taxes, leading her to shed tears over the loss of three cars to the Mumbai rains, including her Mercedes-Benz GL-Class SUV.
Although Sunny did not divulge details about the other two vehicles that succumbed to the rains, it is likely that her previously owned BMW 7-Series was among them. The specifics of her third car, however, remain undisclosed.
Also read: 10 DC Design cars & how they look in the REAL world: Maruti Swift to Mahindra XUV500
Luxury cars in monsoons
Luxury cars are not designed to navigate flooded roads effectively. Many of these vehicles have their air intakes positioned very close to the road surface, which makes them susceptible to hydrolocking. Additionally, these luxury cars incorporate intricate electronic systems that can easily short-circuit when exposed to water. This is a major reason behind the steep repair costs associated with high-end cars.
In the past, luxury car manufacturers have been known to offer special discounts to their customers during the monsoon season in India, when heavy rainfall and flooding are common. This year, the monsoon arrived earlier than expected, leading to widespread heavy rain across the country. While efforts are being made to build new roads, it's equally crucial to prioritize the maintenance of existing roads. This will help ensure that motorists, who pay significant amounts in road and toll taxes, do not have to face such challenging situations.
Sunny Leone uses MG Gloster now
Sunny Leone bought the MG Gloster last year, which she refers as to an "Indian truck". She uses the SUV to move around and has moved on from most of her luxury cars in India.
The MG Gloster currently holds the flagship position among SUVs manufactured in India, providing a full-size luxury experience and directly competing with vehicles like the Toyota Fortuner in its category. While the Ford Endeavour was once a formidable rival, it has regrettably exited the Indian market. Introduced in 2020, the MG Gloster showcases an array of premium attributes, notably including an Advanced Driver Assistance System (ADAS), which establishes it as a trailblazer in this segment for introducing such cutting-edge technology. This system encompasses Adaptive Cruise Control, Automatic Emergency Braking, Blind Spot Detection, Automatic Parking Assist, Forward Collision Warning, Lane Departure Warning, and an array of other sophisticated safety features.
Also read: Upcoming 2022 Maruti Suzuki Vitara Brezza rendered