Chinese automakers have significantly reduced their ambitions in the Indian market. At this year's Auto Expo, only MG Motor and BYD, both Chinese companies, would participat.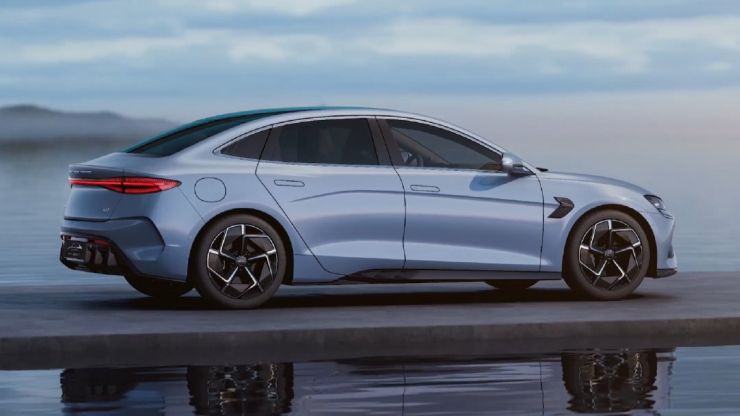 In the past, Great Wall Motors and Haima Automobile had also participated, but have since suspended their plans to enter the Indian market. The decline in Chinese automakers in India may be linked to the $5 billion worth of Chinese Foreign Direct Investment projects in the automotive sector, which have not yet been approved by the Indian government. Additionally, Chinese automakers have focused their investments on other markets such as Thailand and ASEAN.
MG Motor India, which is owned by SAIC, will unveil its Air EV at Auto Expo, in addition to the Marvel R e-SUV and the MG4 EV. However, the company wants to market its products as a British automaker rather than a Chinese-owned entity. A company official stated that MG is similar to Jaguar and Land Rover, which are known for their British origins but are owned by an Indian company, Tata Motors. BYD, which is participating in Auto Expo for the first time, will showcase its Atto3 and EV6 models. It considers itself a global brand owned by global investor Warren Buffett and hopes to replicate its global success in India.
Also read: 10 DC Design cars & how they look in the REAL world: Maruti Swift to Mahindra XUV500
Many Chinese automakers have either left the Indian market or have no plans to invest in it, at least in the mid-term, due to the current state of relations between the two countries.
Puneet Gupta, an Auto Analyst at S&P Automotive, stated that the participation of Chinese automakers in Auto Expo will be significantly lower this year compared to last year. Gupta added that if relations between the two countries had been better, more Chinese OEMs would have come to Auto Expo, similar to the Thailand Expo, as Chinese companies are more focused on electric vehicles.
Also read: Upcoming 2022 Maruti Suzuki Vitara Brezza rendered