Diesel cars are going to see even more demand now, after a price hike in alternate fuels. The Government has hiked prices of auto LPG (auto gas) by Rs. 6 per litre pan India and that of CNG by Rs. 4.70 per kg in Gujarat where Adani supplies CNG, although CNG prices are unchanged elsewhere.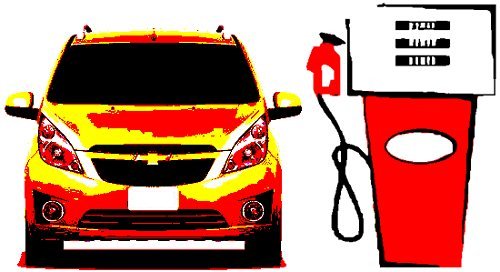 The hikes prices are effective from April 1, 2012. The auto LPG has been announced following the depreciating rupee value and increasing global crude oil prices. This makes LPG cars now far more expensive to run compared to diesel cars, where earlier their running costs were similar. Also read: Ready Reckoner: Price and performance of LPG-powered small cars.
LPG cars used to have a lower purchase price compared to a diesel car, and just about Rs. 45,000 more than an equivalent petrol car. Now, as LPG as a fuel is more expensive, running costs creep up closer to that of a petrol car rather than a diesel.  Also read: No hike in taxes on diesel cars but large cars to cost significantly more.
Earlier, frequent petrol price hikes had forced consumers to shift to alternate fuels such as CNG and LPG. CNG, in particular is quite popular among road users for its cheaper running costs, and continues to be so in cities where it is available, except in Gujarat.
The following table shows the unit prices of different fuels.
[table id=810 /]
Going by fuel prices alone, running costs of a CNG car are the cheapest, followed by a diesel car and then LPG and petrol. Going by fuel efficiency, diesel cars are the most fuel efficient, giving more kilometers to the litre or Kg than an equivalent petrol, CNG or LPG car, which is why the demand is soaring for diesel cars.