The Tesla Cybertruck might still be a distant dream for many in the world even after four years of its official unveiling. However, someone from India seems to have taken inspiration from the quirky-looking pickup truck and has made a replica of the same. In a YouTube video uploaded by CS 12 Vlogs, a replica of a Tesla Cybertruck was spotted in the parking of Aamby Valley where the TVR is going on.
The replica of the Tesla Cybertruck, as visible in the video, looks like a homemade assignment, as the overall fit and finish levels of the model look a bit crude. However, there is no denying the fact that the overall styling and stance of this Tesla Cybertruck replica look the same as the original model, which was showcased by Tesla's CEO Elon Musk in a public event back in 2019.
Also read: 10 DC Design cars & how they look in the REAL world: Maruti Swift to Mahindra XUV500
This Tesla Cybertruck replica spotted in Lonavala wears the same off-beat and futuristic design of the original model, which includes a sharply-raked front windscreen, flat and edgy body panels and a tapering rear profile with an open bay at the rear. However, unlike the original model, this replica lacks the LED lighting elements at the front and rear.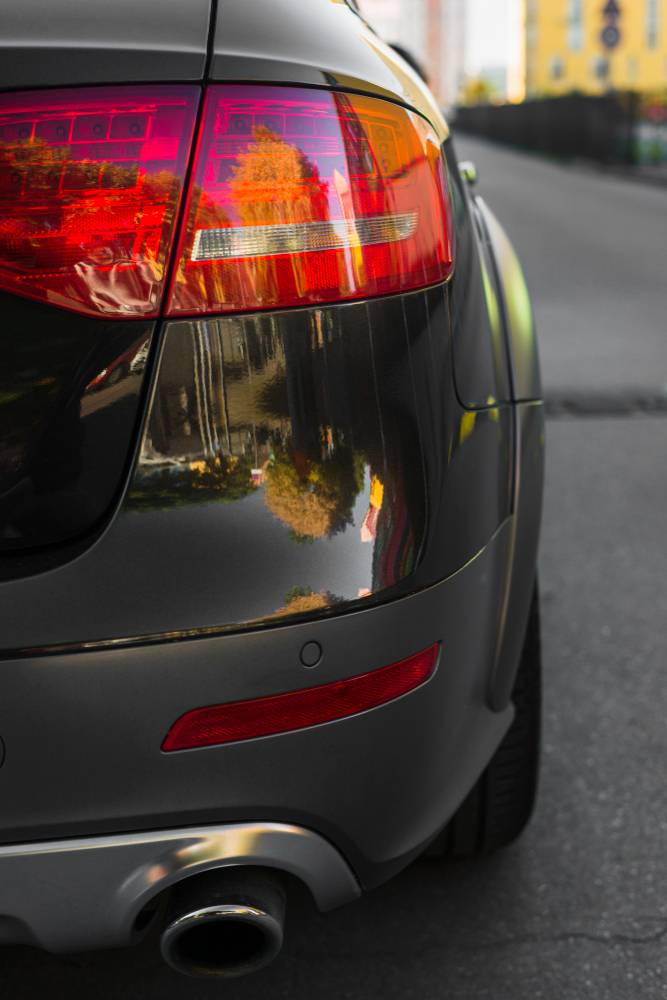 This Tesla Cybertruck replica also misses out on a functional luggage bed at the back, and instead of it, the rear mechanicals of this vehicle, including the rear wheels and axle, look exposed here. Like the original model, this replica also gets off-road spec fat-looking tyres and squared wheel arches with thick cladding over them.
A glimpse of the cabin
The video also shows a glimpse of the interior of this Tesla Cybertruck replica, which indicates that the vehicle has a crude-looking basic interior layout. It is not sure which vehicle served as the base of this heavily-modified Cybertruck replica. Unlike the original Cybertruck, which has been showcased as an all-electric model, this replica sources its power from an internal combustion engine mounted in its front.
The Tesla Cybertruck was first showcased at a public event in the USA in 2019 as Tesla's first-ever all-electric pickup truck. The Cybertruck instantly drew a lot of attention due to its quirky and futuristic styling, which looks very much like a concept, sci-fi vehicle. At the time of its launch, three different iterations of the Tesla Cybertruck were promised with their official EPA range estimated between 400-800 km. However, due to the COVID-19 pandemic and the challenges which came out due to it, the official launch of the Cybertruck has been pushed to 2023.
Also read: Upcoming 2022 Maruti Suzuki Vitara Brezza rendered