With the increasing buzz around the safety of new automobiles, countries' biggest manufacturers are now scratching their heads to make cars even safer. For the longest period of time, people have associated heavier cars with more safety. However, R Velusamy, chief of global product development, Mahindra, thinks that this is a misconception. "Once you decide to achieve 5-star safety, there is no option but to reduce vehicle weight." he said, at the 2021 Lightweighting Conference organised by Autocar Professional.
Velusamy mentioned that to increase the efficiency and reduce the overall mass of the vehicles, manufacturers should look into alternative materials. He pointed out the importance of reducing the weight in cars to increase safety, as he mentioned some insights about the XUV700's construction.
Also read: Supply of semiconductors improving: Maruti Suzuki
During the conference, the product development head revealed that they shaved off 110 kg from Mahindra's newest SUV XUV700. He added that to achieve this feat they had to become innovative in terms of design and also use high tensile steel in the making of the vehicle. Velusamy also said that they were able to shave off around 15-20 kg from the tailgate alone by making it from plastic composites. In the Global NCAP's crash tests, the XUV700 scored a full, 5-star safety rating, which has been attributed to the lower weight and few other components of the vehicle.
On the subject of alternative materials for carmaking, Velusamy said that aluminium is being considered as one of the key new materials. However, due to its high cost, other metals like high-tensile steel, advanced high-tensile steel, ultra-high-tensile steel and boron steel can also be used in various parts of the vehicle to increase the rigidity and reduce the weight.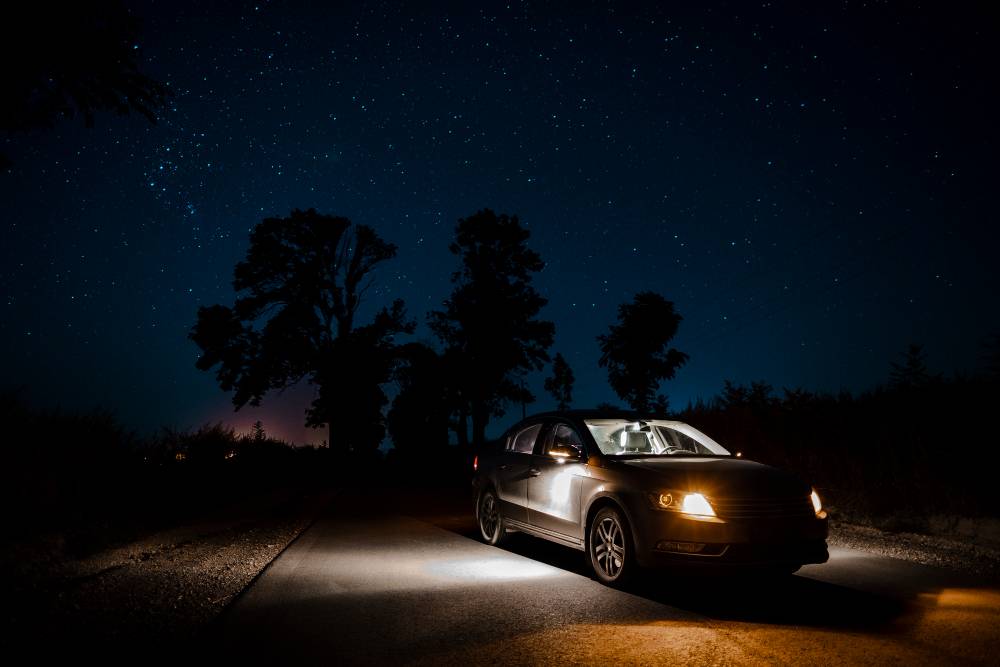 Additionally, he also said that "You need a lot of focus on BIW mass,". BIW or Body-In-White; car body's frame which has been joined together, that is before painting and before the motor, chassis sub-assemblies, or any trim have been integrated into the structure.
Other parts of a vehicle like the doors, fenders, bonnet and suspensions are also the areas where alternative materials can be used to cut down the weight. "In powertrain too, you can do a lot of weight reduction. Aluminium blocks improve manufacturing and 30-35kg weight can be reduced," Velusamy appended. While continuing, "The cross-bar beam and steering wheel are candidates for the use of magnesium. Plastics can do wonders for areas like the fender and tailgate."
In addition, the main man from Mahindra also stated that with EV penetration, there will be an increase in weight. So to reduce that the need to explore new materials will become a necessity.
"Customers need quality products and design will undergo change due to their need for improved NVH (noise, vibration and harshness) levels, ride and handling, top-notch safety and tech features. Carmakers need to be innovative to reduce vehicle weight," said Velusamy as he emphasized the need to keep consumer requirements in mind and give priority to their interests.
Within the same conference, CV Raman, chief technology officer, Maruti Suzuki India also drew everyone's attention towards another sensitive topic, which was emissions. "The regulatory situations in India are changing. Going forward, we will soon see CAFE norms, BS6 phase 2 (RDE) and many more. And, lightweighting plays a pivotal role in reducing emissions," said Raman. He further added, "A 10 percent weight reduction can improve fuel efficiency by three-four percent, and reduce emissions by three-four grams [per km]."
The CTO in the conference mentioned the use of higher tensile steel for their company's vehicle structures. Adding to it he referred to the company's Heartect platform. This platform has allowed the carmaker to improve structural and torsional rigidity, increase strength, but also reduce weight which in succession is helping them to reduce emissions.
Maruti with the transition to their fifth-gen Heartect A architecture has been successful at significantly reducing the weights of their cars. Some examples of which are their products like the current generation Swift, the vehicle is 125kg lighter than the first-gen model of 2005. Additionally, the latest Celerio is also 15-25kg lighter than the outgoing car, even with a glaring increase in the footprint and addition of new features. Also, the brand's newest K10C engine has played an important role in making the Celerio India's most fuel-efficient petrol car.
Raman also mentioned the use of plastic for the construction of fuel boxes, added that using plastics instead of metals helped in reducing the weight of the vehicle by 30 percent. Moreover, this helped with rust-related issues and simplified the packaging of these boxes in the cars. He also added, "Even in the powertrain, there has been a significant increase in plastic components replacing metals, reducing weight by 30 percent and cost by 47 percent," he stated.
On the same subject, he further stated that "Moving forward, there is much potential to reduce CNG cylinder weight by 50-60 percent using composites. This will help reduce overall vehicle weight, increase efficiency and also enable the use of hydrogen-CNG mix, which can have wide ramifications.". While continuing, "In EVs, additional battery weight is a challenge. We all need to look at the battery platform, substitute materials and use advanced high-tensile steel. A ground-up platform needs to be built to develop lightweight EVs."
On further discussion over climate change, Raman shed light on the contribution of the Indian transport sector on greenhouse gas (GHG) emissions, which stands at 13 percent. Although this is less than that of the European Union it is significant nonetheless. He added that cars and SUVs in India contribute to 40-45 percent of vehicular emissions. And a similar share is contributed by the two-wheelers. While the remaining rest is rounded up by the commercial vehicles.
Adding to the statements Raman said, "In order to achieve the target set by our PM at COP 26, we will face many challenges. When you look at the per capita income of India, it is lower when compared to China. We have a passenger vehicle penetration of 13 per 1,000 and have 13 million two-wheelers. These challenges are unique to India. But one thing which is clear is our need to reduce emissions."
Also read: Tata Nano modified into a vintage car