In recent years, Mahindra has re-invented itself as a new-age SUV maker, but at the same time, it doesn't want to forget its roots as a manufacturer of tough and rugged SUVs, which are ideal for Indian conditions. It is why the Indian UV maker is considering the possibility of making ladder-on-frame electric vehicles shortly.
It is no surprise that Mahindra is preparing three all-new electric vehicle concepts under the guidance of the new design team led by Pratap Bose. Branded under Mahindra's new 'Born Electric Vision', these concepts will make their global debut in July 2023 and will be underpinned by a new Born Electric EV platform. While the initial speculations say that these concept vehicles have a new skateboard monocoque architecture under their skin, a new development has revealed that Mahindra is contemplating body-on-frame electric SUVs for the future.
Also read: Hyundai Ioniq 5 electric car: New TVC released
According to a recent statement made by Anish Shah, MD and CEO at Mahindra Group, at the Pune Alternate Fuel Conclave 2022, Mahindra is keenly focusing only on SUVs for its electric mobility plans in the future. As a next step in the development of plans, he said that Mahindra is looking at the options and studying the feasibilities of body-on-frame electric SUVs. He also added that Mahindra is gearing up its plans for electric SUVs as there are a lot of emission concerns surrounding SUVs.
Ladder-frame remains a popular choice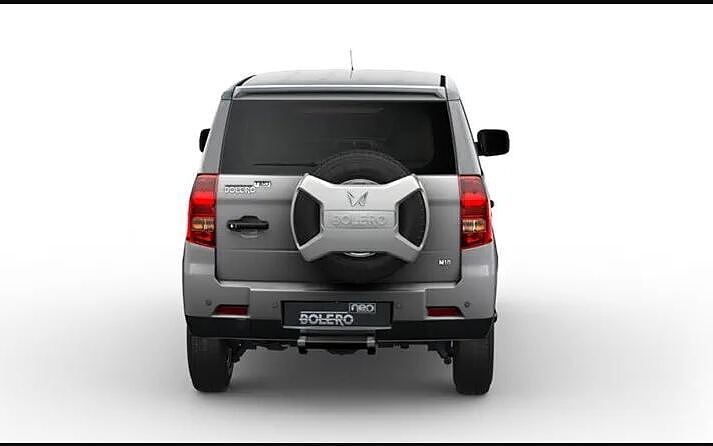 Currently, the major cars with high volumes for Mahindra in India are Bolero, Thar and Scorpio, and all these SUVs have body-on-frame architectures under their skin. These models will continue to be the mainstay for Mahindra for a long time, even in the future, which is why Mahindra intends to work on body-on-frame electric SUV possibilities. If Mahindra proceeds in this plan, we can see electric versions of these three popular SUVs in the future.
Due to complexities and engineering challenges in combining a body-on-frame architecture with an electric powertrain, carmakers prefer monocoque frames for electric vehicles. It is why Tata Motors also shifted to monocoque frames for its future electric vehicles, including the Tata Sierra EV and an all-new midsize coupe-SUV. Even the current EV offerings from Tata Motors, Nexon EV and Tigor EV have monocoque frames with front-wheel-drive configurations.
However, the possibility of having a body-on-frame electric SUV cannot be ruled out completely. Toyota recently showcased the Innova Electric Concept at the Indonesia International Motor Show in Jakarta, which is a perfect example of it.
Also read: Tata Nexon price increased; Diesel variants discontinued