Mahindra has launched the XUV500 in four cities:  Hyderabad, Cochin, Chandigarh and Ahmadabad. The XUV500 starts at Rs. 11.20 lakh in Hyderabad, Rs. 11.14 lakh in Cochin, Rs. 11.10 lakh in Chandigarh and Rs. 11.27 lakh in Ahmadabad. The XUV500 is now available in 17 important cities including the metros.
The XUV500 was an instant hit among buyers looking for a SUV around Rs. 10 lakh. The XUV500 ticks all the right boxes: performance, aggressive looks, bold road presence, Mahindra's reliability and low maintenance costs.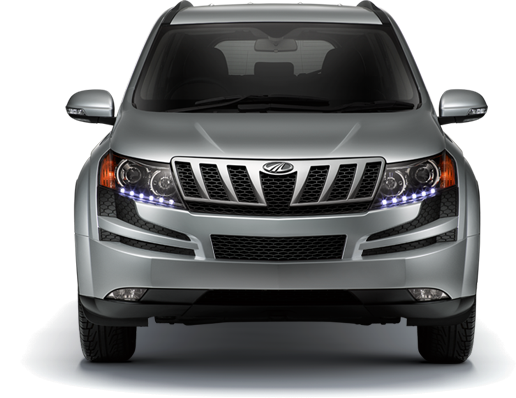 The XUV500 is a 'value for money' proposition. It comes with many features such as rain-sensing wipers, light-sensing automatic headlamps, follow-me home headlamps, LED parking lamps and static bending lights. Some of these features are not offered even in premium SUVs which are priced in the range of Rs. 17 lakh – 20 lakh.
With regard to safety features too, the XUV500 outshines its rivals. It has six airbags, all-round disc brakes with ABS, traction control, electronic stability program and driving aids such as hill-descent control.
The XUV500 is powered by a 2.2 litre diesel engine that puts out 140 bhp of power and 330 Nm of torque. The performance of the XUV 500 is only slightly less than premium SUVs such as Ford Endeavor (156 bhp) and Toyota Fortuner (169 bhp).
The XUV500 faces competition from the Tata Aria, Force One and the upcoming Tata Safari Storme. Despite the competition, the low price – high features strategy has worked well for the XUV500, helping it get an edge over its rivals.
During the launch, the XUV500 was booked by too many customers and Mahindra had to temporarily close bookings. Now, the company will start XUV500 bookings from January 25th. Read more: Mahindra to re-open XUV500 bookings