To combat the so called Toyota Etios-effect, Mahindra & Mahindra has made available a factory-fitted CNG kit for its Logan sedan in Mumbai and NCR sales areas. The CNG kit comes at an additional price of Rs. 56,000.
Most expect this CNG variant to be aimed at taxi operators who are looking to drive down the cost per km figures. Mahindra also believes that the base variant of the Etios, priced at just under Rs. 5 lakhs, will be an attractive and upmarket option for taxi operators. Hence the introduction of the Logan CNG.
Speaking on the occasion Mr. Arun Malhotra, Senior Vice President, Sales & Customer Care, Automotive Sector, Mahindra & Mahindra Ltd said "With issues such as climate change and carbon footprint taking centre stage globally, eco-friendly transportation has become the need of the hour and hence the launch of a company approved CNG kit. It also reduces the running cost effectively. The Logan has witnessed a spurt in sales in the recent months, reflecting customer satisfaction with the product, especially the space offered & fuel efficiency."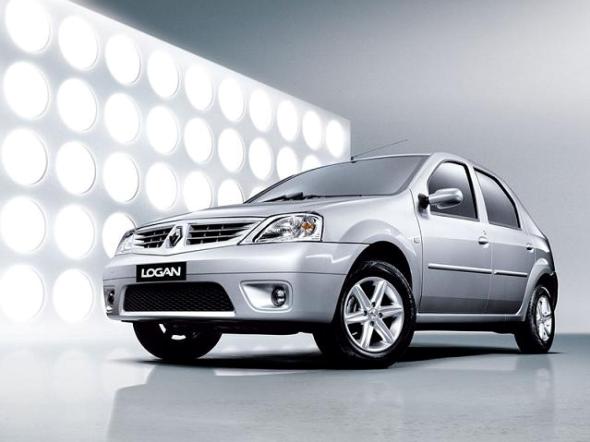 The regular Mahindra Logan is powered by a common-rail diesel engine which displaces 1461cc and develops 65 bhp at 4000 rpm and 16 kgm of torque at 2000 rpm. The Logan cruises well, but the engine needs to be revved hard to get moving at appreciable velocities. The diesel variant takes around 6.7 seconds for a 60 kph and a yawning 18.7 seconds for 100 kph. The engine is good for economy and the gearbox for ratios but in terms of refinement and power delivery the power train does not excel. Mahindra Renault claims an improbable 26 kpl on the highway and around 16kpl in city.
Mahindra claims the 1.6 liter engine is ideal for CNG. It gives a mileage of 16-20kms per Kg without losing out on power delivery. Now the cost will come down to Rs. 1.25 per km for the CNG variant, as against Rs. 3.93 – 6.11/km for the petrol. The Mahindra Logan comes with a large trunk space and so, even after installing the CNG kit, there is enough space left for luggage.
The new CNG kits are manufactured by Landi Renzo of Italy and will be supplied and fitted by Logicon Alternate Fuels Pvt. Ltd. They are equipped with a 12 kg capacity cylinder, of which actual consumable gas that can be filled is 9.5 kg. The CNG kit comes up with a 2-year warranty.
The Mahindra Logan petrol version costs between Rs. 4,66,700 and Rs. 4,94,700; while the diesel variant's range is Rs. 5,46,400 – 6,47,400.
Want to see your photo feature about that exciting road trip published on Cartoq? Share your details here