Mahindra & Mahindra will now be selling the Logan with a new name: 'Verito' which means 'truth' in Latin. The name Verito conforms to Mahindra's trend of naming all its vehicles with 'o' as the last letter like in the Xylo, Scorpio and Bolero.
In February, DWS Auto had reported that Mahindra plans to launch two new variants of the Logan and that the new models will have no Renault badges. The Verito is expected to be launched within the next few days and will face stiff competition from the likes of Ford Fiesta Classic, Maruti Swift Dzire, Tata Indigo Manza and Toyota Etios.
Since French car maker, Renault and Mahindra have parted ways April 2010 onwards and the JV terms ended in December 2010, the Indian giant will remove the Renault branding from all its 150 Mahindra-Renault dealerships in the country. Related: Renault calls it quits, Mahindra now solely responsible for Logan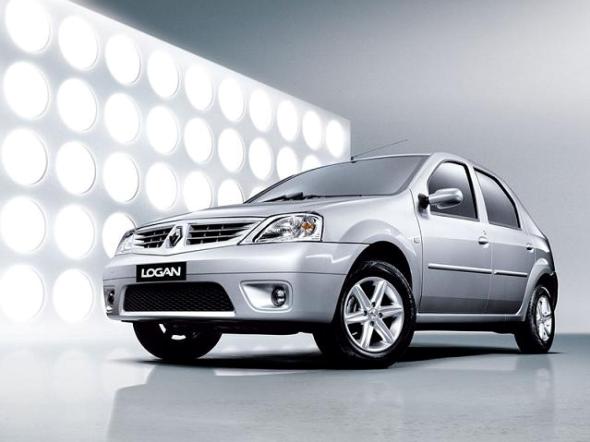 Mahindra took over sales and distribution of the Logan in April 2010 and reduced the price of the sedan by Rs. 80,000. Following this, the sales of Logan have improved significantly and in March 2011 alone, the company sold 1,017 units. Earlier in February and January 2011, Mahindra sold 1,151 and 1,120 units of the Logan respectively.
Though there isn't official information available about the exterior and interior changes of the upcoming Mahindra Verito we expect, minor changes like redesigned ORVM (Outside rear view mirror) and sporty side cladding. This will add some new life to the car's otherwise, dated, boxy looks.
A shortened variant of the Verito will likely be launched by 2011-end, it will measure under 4 meters to gain excise duty rebate and will lock horns with the Tata Indigo CS and the upcoming Maruti Swift Dzire shortened version
The Verito's engine will be the same 1.5-litre diesel motor that powers the present Logan. This Renault-sourced engine produces 65 hp of maximum power at 4,000 rpm and 160 Nm of maximum torque at 2,000 rpm and is known for its fuel economy and respectable performance. The petrol variant is powered by a 1,390 cc, 4-cylinder, 8 valve engine that produces 75 hp of maximum power at 5,500 rpm and 1110 Nm of maximum torque at 3,000 rpm. Related: Two new Mahindra Logan variants to be launched this year
Currently, the Mahindra Logan BS IV cost Rs. 5.61 lakh for the base diesel version (1.5 DLE), Rs. 5.91 lakh for the mid-variant (1.5 DLX) and Rs. 6.47 lakh for the top-end variant (1.5 DLSX). The Logan petrol base version is priced at Rs. 4.69 lakh and the top-end variant is priced at Rs. 4.94 lakh (All prices are ex-showroom, Delhi). Mahindra also offers the Logan in a CNG variant which is available to customers at an additional price (added to the petrol version) of Rs. 56,000 (only in Mumbai & NCR).
Mahindra-Renault launched the Logan in 2007 and the car was marketed as India's first 'wide body' car. Of course, buyers were quite impressed with its rear seat that could accommodate 3 adults without compromising shoulder room.
The sales of Logan did not match to the expectations of the partners despite strong demand for entry level sedans in the market. Mahindra and Renault tried to push up the sales by launching many variants such as Renault Logan Edgeand Logan Edge Connect and Logan Play. Yet, Logan could not pull as many customers as its rivals, the Tata Indigo and the Maruti Suzuki Swift Dzire did.
In 2008-2009, Mahindra-Renault sold 13,423 units and in 2009-2010, Mahindra-Renault sold 5,332 units in 2009-2010. The car's sales continued to decline and were at a dismal 303 units in April 2010 when Mahindra and Renault called off the joint venture. Based on statistics released in April 2010, Mahindra sold 44,000 Logan sedans in India and exported 2,600 units to South Africa and Nepal since 2007.