There are over twenty different car models across various body style and fuel types in the ever expanding Rs 10 – 15 lakh bracket. This is one price band that witnesses action from various segments like compact SUVs, C sedans, people movers and even proper large SUVs. We take a look at all these options below.
Note that we haven't included low selling models like the Nissan Terran, Mahindra Xylo and Force Gurkha etc. Also, we have included only those cars that have a minimum of two variants under Rs 10 – 15 lakh, ex-showroom price. Hence you might see a lot of models missing.
1. Cars Between 10 to 15 lakhs: Mahindra Marazzo
Pricing: Rs 9.9 to 13.9 lakh (ex-showroom)
Versions: All
Discounts: None
Engine: Diesel with manual
The Marazzo is Mahindra's latest 7 seater family offering and is priced attractively between the smaller Ertiga and the larger Innova Crysta. All the versions on sale are between Rs 10-13.9 lakh and though the top model does't offer features like smart keyless entry with push-button start or an optional automatic, as a comfortable and smooth family vehicle, it impresses us a lot.
The Marazzo brings in a fresh breeze of air in the MPV segment in the way it looks. Barring the Alturas, it is the largest Mahindra passenger vehicle ever made and this further hints at the spacious interiors. Ingress and egress are excellent and the cabin offers a lot of room for family use. The optional captain seats for the 2nd row are handy and something that cheaper rivals like the new Ertiga do not offer. Comfort is another area where the Marazzo shines and this is mainly due to extremely low NVH or noise, vibration, harshness levels.
The Marrazo gets a 1.5-litre turbo diesel engine that puts out 121 PS of power and is mated to a 6-speed gearbox. The latter makes it very efficient for highway runs. At this price, as a 7 seater, the Marazzo is hard to beat.
Pros: 
Smooth and silent operation
Space for 7, captain 2nd row
Fuel efficient
Priced just right
Cons
Missing features (push button start etc)
No petrol, no diesle automatic
Weak engine with a full load of passengers
The new Ertiga is over a lakh cheaper
Sales
Aug: 1762
Sep: 2829
Oct: 3810
2. Cars Between 10 to 15 lakhs: Mahindra TUV3OO
Pricing: 10.16 to 10.97 lakh (ex-showroom)
Versions: T8 AMT, T10, T10 AMT, Dual tones, P8 Plus
Discounts: Upto Rs 38,000 cash, Rs 15,000 exchange bonus
Engine: Diesel, optional AMT
The most rugged and butch looking compact SUV (SUV under 4m in length) is the Mahindra TUV3OO. The boxy design works well for a lot of owners and its the TUV that gives you the most ego massaging driving experience. It also looks larger than the EcoSport and Brezza and this works well in terms of road presence. There is also a longer TUV Plus variant that ends up offering more space for the 3rd row passengers, making this a nine seater vehicle.
Getting inside is tough as compared to other SUVs but once seated, you are surprised with the fit and finish levels as well as above average cabin design. Given the massive discounts, as much as Rs 38,000 in cash, the TUV is a value deal. And unlike the EcoSport / Breeza, this one has a unique 3rd of seats that makes this a 7 seater. However, the last row is best for kids or adults not over 5.4 in height.
Powering the TUV is a 1.5-litre turbo charged diesel unit that offers excellent NVH (noise, vibrations, harshness) levels – infact, on the move, the TUV is impressively quite on the inside. However, outright performance is lacking due to its weight and the TUV feels best under 3000rpm. There is also an optional AMT and is highly recommend for city dwellers. The larger TUV Plus gets a 2.2-litre turbo diesel and frankly, this one is recommended for the extra punch and performance.
To summarise, the 7 seater TUV is a great product from Mahindra, comfortable and smooth but lacks the eagerness of rivals or a spacious 2nd row.
Pros: 
Looks big – good for massaging owner's ego
Commanding driving posture
Smooth diesel, NVH levels are excellent
Body kits available at dealer level
Cons: 
Extra weight hampers performance
Cramped 2nd row
Subjective looks
Dynamically not as good as rivals
Sales:
August : 1966
September : 1786
October: 2113
Latest update: TUV300 Plus launched 
3. Cars Between 10 to 15 lakhs: Honda City
Price: Rs 10.25 – Rs 13.93 lakh (ex-showroom)
Versions: All except cheaper S / SV Petrol
Discounts: 1st Year Insurance + Rs 20k Exchange Bonus + 10K Accessories (November)
Engine: Petrol (optional auto) & Diesel
The most premium C segment sedan, one that has the highest brand value is the Honda City. The latest avatar looks sleek and we are in love with LED lights and lovely machined alloy wheels. Step inside and cabin continues to impress – the sheer amount of space and comfort here is unmatched. Honda gets it right each time and from seats to ergonomics, no complaints whatsoever. It even gets a massive 510 litre boot.
 The City continues to get a 1.5 petrol or a 1.5 diesel unit. The petrol also comes with an optional CVT that makes it a breeze for urban runs. Its smooth, has enough punch and above average fuel economy. The diesel is very torquey but noisy at the same time and this takes away the pleasure of driving an otherwise fine car. The gearbox too fails to impressive with rough gear shifts. So this is best picked if you want to be chauffeured around daily to work and back.
However, the City makes up by offering a very good ride quality.
 Though the City is the most expensive C segment sedan, it does offer you a lot of kit. For example, a sunroof, smarty keyless entry with start-stop, LED lights, touch control panel for climate control, DIGIPAD 2.0 infotainment and a multi view rear camera display. Even the entry level version is loaded with dual airbags, ABS, LED DRLs, audio system with Bluetooth and 4 speakers, air-con with dust and pollen filter, powered outside mirrors, all four power windows etc! For private buyers, the CVT petrol set-up is recommended by us.
Pros: 

Continues to look nice with premium appeal
Unbeatable space and comfort
Feature loaded
Petrol – CVT works well for daily runs
Cons:

Low ground clearance
Noisy diesel motor – no auto option with this either
Top spec models are very expensive
Sales
August: 2790
September: 2564
October: 3612
Latest update: Honda City Edge launched in Aug 2018
4. Cars Between 10 to 15 lakhs: Maruti Ertiga
Price: Rs 10.39 – 10.9 lakh (ex-showroom)
Versions: ZDI, ZDI Plus
Discounts: None
Engine: Diesel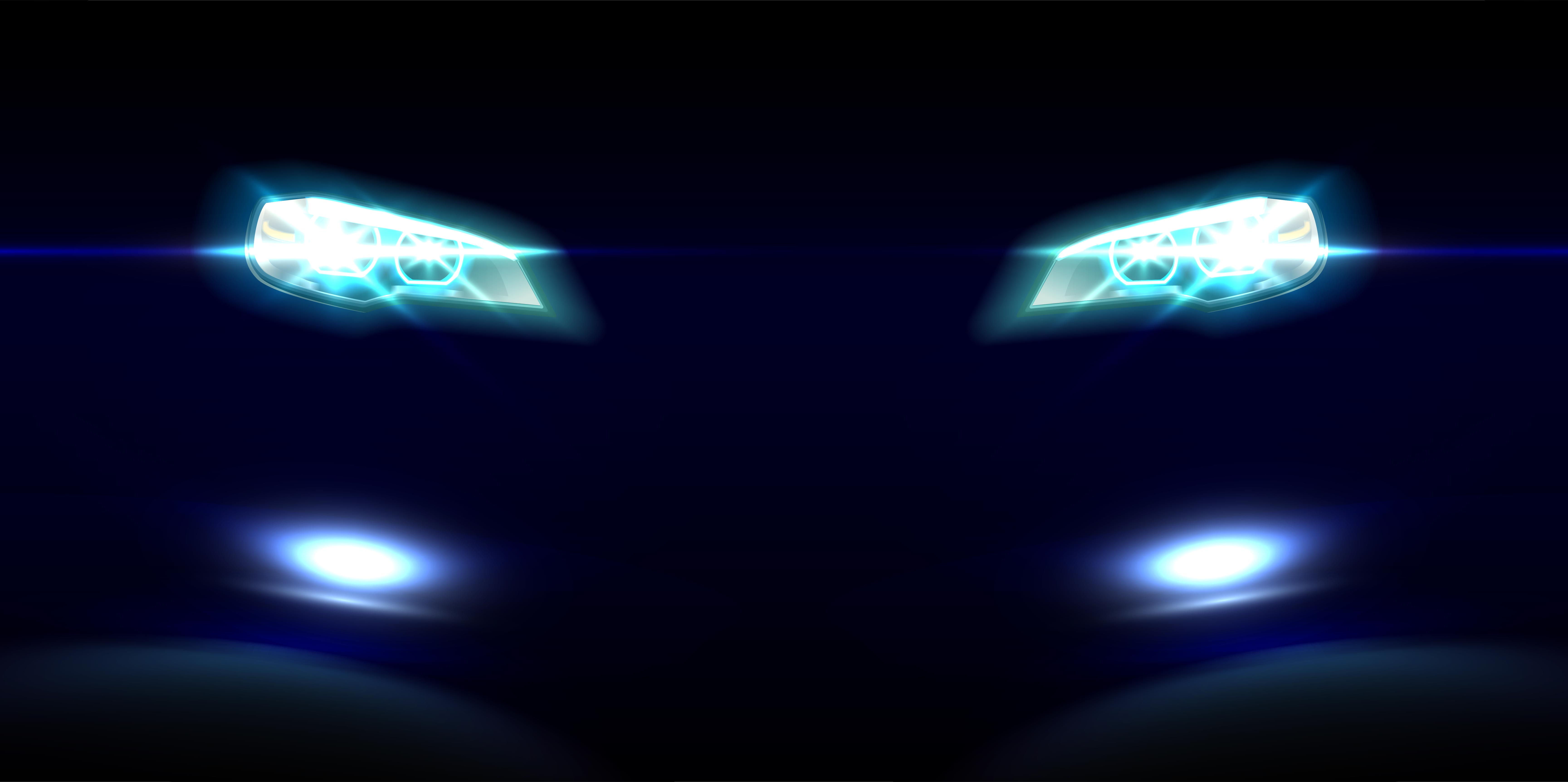 Maruti has launched the 2nd generation Ertiga in India. This one surely is the star performer when it comes to a 7 seater MPV under Rs 12 lakh. The new Ertiga really is an all-new product and this is evident from the styling itself. It looks mature and has grown up in size too. We love the bold new face with the raised hood and ditto for the sporty bumper. Step inside and the surprises continue. The cabin design of the Ertiga is excellent and could pass off on a 10-14 lakh rupee sedan too – for example the wooden finish on the fascia and the doors, the classy speedometer console with the TFT screen for the petrol model and the sleek climate control knobs. Maruti says due to the bigger dimensions and pushing of the engine mounting ahead, they have liberated 70mm of extra room for the 3rd row passengers. Further every row gets more shoulder room too.
The Ertiga comes across a feature loaded MPV. Dual Airbags, ABS and parking sensors are standard while the top spec Z+ models get the SmartPlay touchscreen infotainment system as well. The only feature missing here in our opinion is a cruise control. The big news is that the new Ertiga gets the same 1.5 litre petrol motor that debuted in the new Ciaz. Inspite of putting out more power and higher torque, it is more efficient and also comes with an optional automatic. We will however talk about the 1.3 diesel motor that continues to power the new Ertiga. Though its as a bit of a turbo lag, beyond, power delivery is great and this is by far the most fuel efficient diesel MPV in India.
Thanks to the 5th generation HEARTEC platform, the new Ertiga is stronger and yet retains the same kerb weight. NVH levels have gone down and the new suspension is said to be more comfortable. Without a doubt then, the new Ertiga is the best 7 seater MPV in the price band.
Pros: 
New deign looks sleek
All-new cabin is excellent in terms of space
Feature loaded
Efficient automatic petrol
Cons:
No diesel automatic
Petrol automatic not available in ZXI+
Omission of cruise control is a surprise
Rs 1.4-Rs 1.5 lakh premium for diesel
5. Cars Between 10 to 15 lakhs: Ford EcoSport
Price: Rs 10.4 – 11.89 lakh (ex-showroom)
Versions: Signature, Titanium Plus, S trims
Discounts: Rs 25K Cash Discount + Dealer End Insurance Benefit at Slight Lower Prices (November)
Engine: Petrol (optional AT), Diesel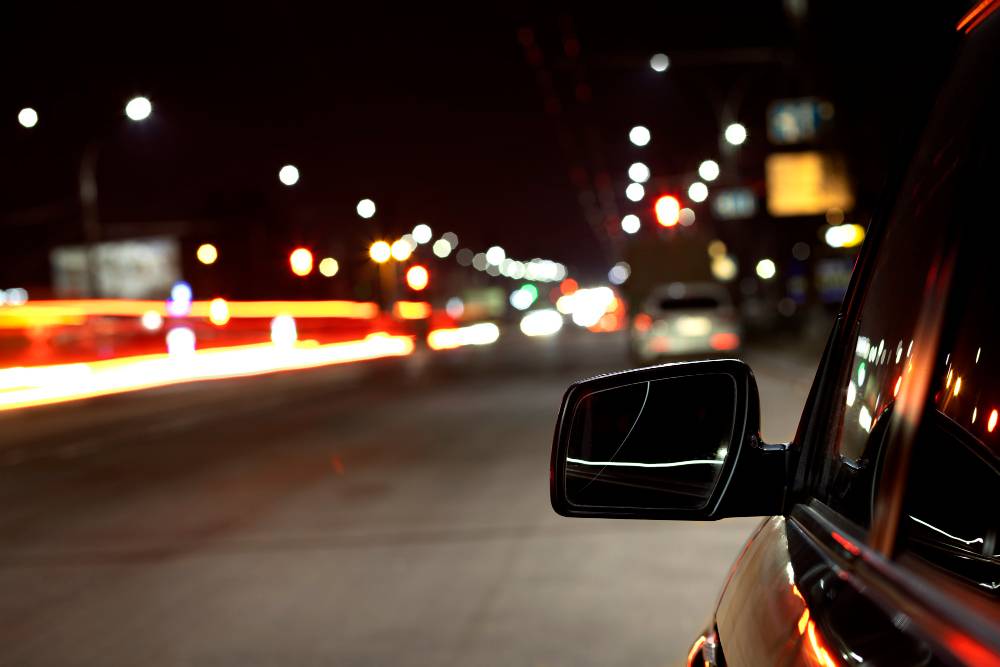 The EcoSport is a hot looking compact SUV with the Signature and S models offering stunning alloy wheels. If you want to get noticed in a compact SUV, this has to be it! Recent tweaks have made the EcoSport even more appealing and the cabin remains a strong point, delivering an up-market feel with usage of high quality materials. Its a practical place to be in and the seats hug you well. The doors also close with a re-assuring thud, just what we need from our 'larger' cars.
The EcoSport comes with a 1.5 petrol and a 1.5 diesel unit – the former also gets an automatic and surely apart from the low fuel economy, delivers everything a young gun wants. We all know the shift towards petrol powered cars and the EcoSport is rewarding to drive for petrol heads. The diesel does not disappoint either, being smoother than the Brezza and quicker than the Nexon. And Ford has made this a very feature loaded car – even the base gets ABS, dual airbags, rear parking sensors, all four power windows, electrically adjustable outside mirrors and even an audio system with Bluetooth. Impressive. Ford also claims one of the lowest running costs for the segment which indeed is the icing on the cake. We love this little American SUV and is our pick among all the compact SUVs in this higher price band. How we wish this one had a 4×4 option. Sigh!
Pros: 
The updated EcoSport looks great
Cabin quality, body hugging seats
Power petrol, potent diesel
Low running costs, solid build quality
Cons:
More expensive than the Brezza
Narrow rear seat is best for two adults
No diesel auto unlike Brezza / Nexon
Sales: 
August: 4435
September: 3789
October: 3957
Latest update: EcoSport S Review
6. Cars Between 10 to 15 lakhs: Hyundai Verna
Price: Rs 10.4 to 14 lakh (ex-showroom)
Versions: All except 1.4 units, 1.6 E diesel MT, 1.6 SX petrol MT
Discounts: Rs 20K Cash + 20K Exchange (November)
Engine: Petrol & Diesel (both MT & AT)
Hyundai offers the new Verna in almost 20 different versions! That sure will make buyers a confused lot. For the Rs 10 – 15 lakh bracket itself, there are 13 different variants with both diesel and petrol units, manual and auto transmission options. Phew. This aside, the Verna does pack in a lot. The current generation Verna was launched in 2017 and has been managing to outsell its arch rival, the Honda City. It priced lower, has more features and you just can't overlook the punchy diesel motor on offer. The Verna also looks elegant, with styling cues taken from the bigger Elantra. This is a big USP and so are the interiors – while the design might not excite you much, the quality certainly will. The dual tone theme works well and there is liberal use of silver inserts at places. It is also a very feature loaded cabin with segment first additions like cooled seats and even a hands free boot operation. You also get a sunroof and upto 6 airbags.
The Verna comes with a choice of four engine options, 2 each of diesel and petrol. You can also opt for an automatic with both the fuel types. There is no denying the fact that the more powerful 1.6 units should be the pick! In terms of dynamics, the Verna has improved a lot over the years and gets a good compromise of ride and handling. Infact, with superb NVH levels (and even a smooth diesel), the Verna is quiet on the move. Our only drawback on the move is the limited rear legroom, not in the league of cars like the City and the Ciaz.
Pros: 

Looks elegant – styling is a strong point
Four engine options, automatic on both petrol and diesel
Feature loaded – sunroof, cooled seats, hands free boot
Refinement levels are high
Cons:

Isn't as spacious as rivals
Petrol units aren't as efficient as rivals
Still not dynamically sorted like the Vento / Rapid
Sales
August: 3361
September: 3501
October: 3301
Latest update: Anniversary edition launched in September 2018
7. Cars Between 10 to 15 lakhs: Maruti S-Cross
Price: Rs 10.45 – 11.45 lakh (ex-showroom)
Versions: Zeta, Alpha
Discounts: Upto 23k discount as per variant
Engine: Diesel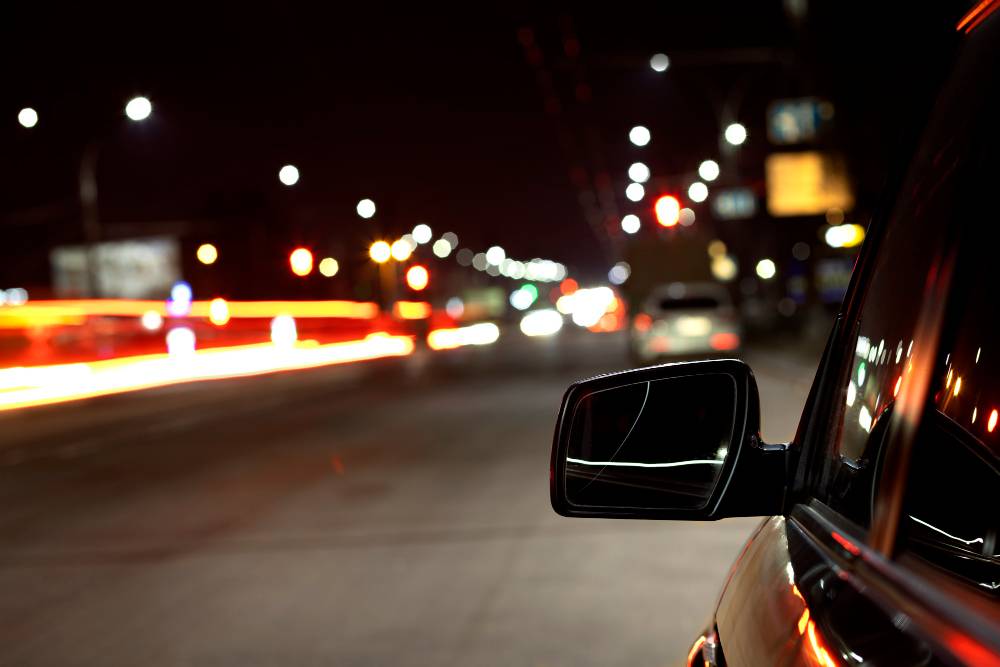 Maruti big 'cross hatchback' got a major refresh in mid 2017 and that changed the S-Cross' fortunes in the Indian market. Today it does an average of over 3000 units on a monthly basis which is fantastic for a Rs 10 lakh+ vehicle. The S-Cross comes across as a smart large cross-hatchback and the higher versions look stunning due to the 16-inch alloy wheels and fabulous DRLs inside the headlamps. The front nose is LOUD but does well to get attention on the road.
The cabin got a mild tweak and we dont have any complaints here – the all black theme works well and though its not a modern and funky cabin, the S-Cross offers an upmarket feel and lots of space. You do get a sense of being in a well built car though if you want a higher seating, look at the 1.4 Creta diesel instead. Feature wise, this one is loaded with Maruti's SmartPlay, push button start, cruise control et al. However surprisingly, rear air-con vents are missing on this. This will be an issue in summers given the large of the car.
The S-Cross used to come with a more powerful 1.6 diesel at launch. However with the update, you can only get hold of the 1.3 unit that frankly feels just about adequate for the weight and size. Make no mistake, it performs when given the stick but for enthusiasts, putting in a couple of lakh extra into the 1.6 Creta diesel is a better bet. Where the S Cross scores very high is in dynamics. Not only does it offer an excellent ride quality, the S-Cross is a good handler for the size and scores top marks in high speed stability as well. If the Ciaz is not your kind of vehicle, the S-Cross at a slight premium is a good investment.
Pros: 
Facelift is feature loaded and safe too
Mature ride and handing. Feels solid
A very spacious cabin with an upmarket feel
Nexa experience!
Cons:
1.3 diesel is not performance oriented
No petrol, no automatic either
Expensive for a 'large hatchback'
Sales 
Aug: 914
Sep: 3005
Oct: 3317
Latest Update: S-Cross gets more features
8. Cars Between 10 to 15 lakhs: Toyota Yaris
Price: Rs 10.56 – 14.07 lakh onwards (exshowroom)
Versions: All except J & J CVT
Discounts: Benefits of upto Rs 1,00,000
Engine: Petrol (optional auto)
Toyota's much awaited C segment sedan, the Yaris, got off to a good start but off late, sales have come down drastically. In terms of numbers, it sells less than the Ciaz, City and Verna. No wonder then, Toyota is offering benefits of upto Rs 1 lakh on this, making it a better deal now. Its not a bad car per se, offering segment best safety with 7 Airbags as standard from the base version. Even the 7 speed CVT is superior to most other cars, however, the Yaris does not offer a diesel unit and that surely has made a lot of buyers walk away.
In terms of design, it looks like a baby Corolla Altis and that does work in its favour. The wide, stretched headlamps, narrow grille and huge air dam gives it a sporty touch too. However, the rest of the design, along the side and rear is rather sober. The cabin looks great with the waterfall central fascia but space isn't as good as the City and the Ciaz. And while it gets true keyless entry with start-stop and even powered driver's seat, Android Auto and Apple CarPlay is missing from the touchscreen interface and so is a sunroof.
The Yaris comes with the same 1.5 petrol unit that powers the Etios though in a higher state of tune but yet, cannot match the rivals in terms of sheer performance. However it offers a good city drive, offering ample punch at lower engine revs. The 7 speed CVT is available across all versions. All said and done though, competition has moved on further and the Yaris does not make for a much recommended buy these days.
Pros:
Front looks sporty, like a smaller Altis
7 airbags and 7 speed CVT across all versions
Great ride, good cabin comfort levels
Toyota's long term reliability plus massive offers
Cons
No diesel on offer
Missing features (sunroof / auto folding mirrors / Android Auto etc)
Rear seat is narrow – best fo 2 adults
Sales:
Aug: 1047
Sep: 595
Oct: 421
Latest update:Benefits of upto Rs 1 lakh
9. Cars Between 10 to 15 lakhs : Maruti Ciaz
Price: Rs 10.57 – 10.97 lakh (ex-showroom)
Versions: Zeta & Alpha of diesel, Zeta AT & Alpha AT of petrol A/T
Discounts: Rs 10,000 Corporate Discount, upto Rs 15,000 exchange bonus (November)
Engine: Diesel and Petrol Auto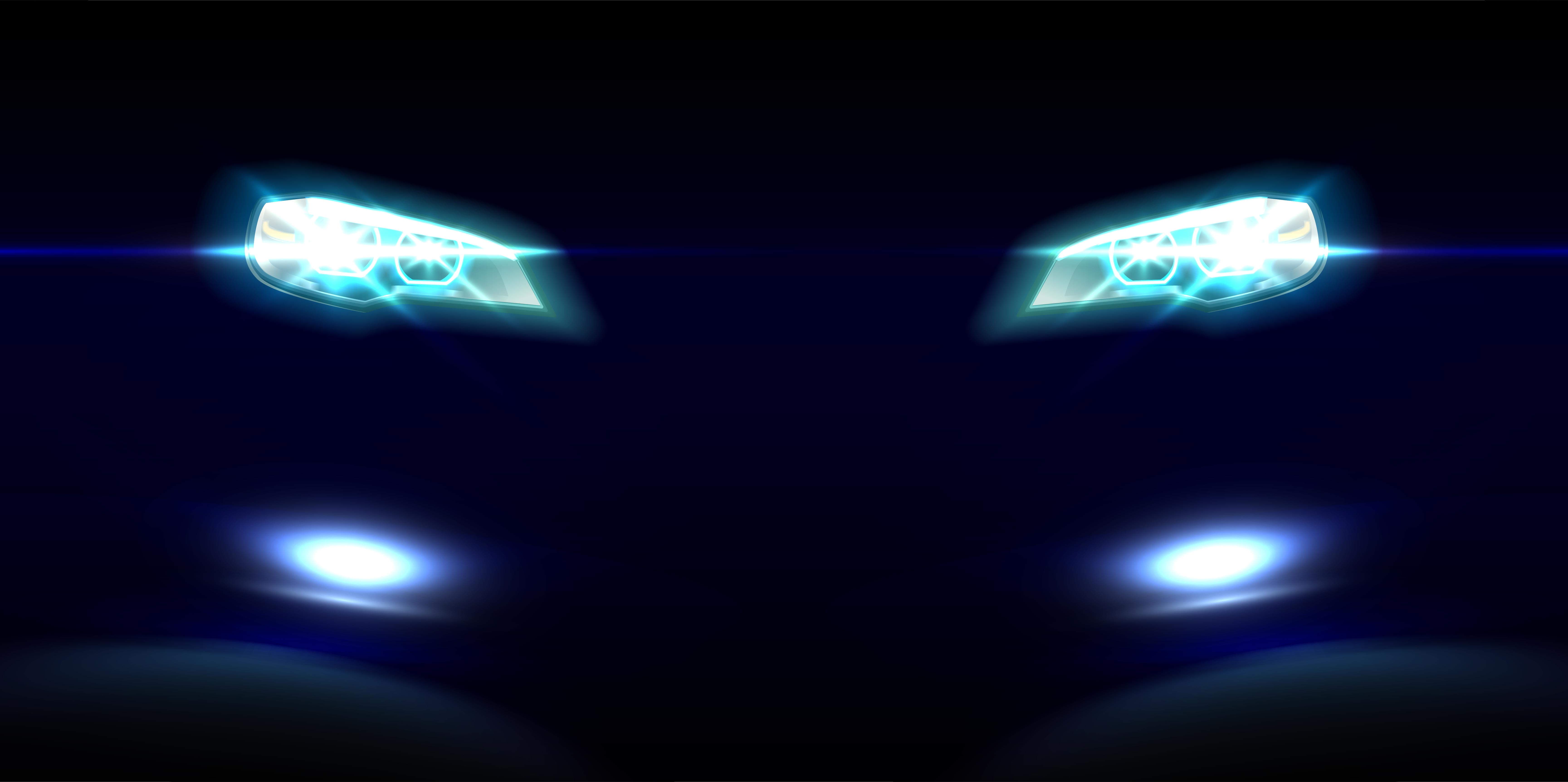 The largest selling car in its category got a major facelift in August and this has translated into good sales figures as well. The car wears a sleeker, more premium look and this is due to the new grille, tweaked lamps and LED set up for the lamps. The Ciaz is still the most spacious car in the segment and the new version gets additional kit in the form of faux wooden inserts on the fascia and the doors, cruise control and a new TFT screen in the speedometer console. This is only offered in the petrol line-up and gets new dials for the pods. Looks sporty!
The biggest change however is under the hood. The old 1.4 petrol has been replaced by the 1.5-litre K15B unit that not only offers larger displacement but churns out more power and higher torque. The icing on the cake comes in the form of better fuel economy than ever before, partially due to the Smart Hybrid tech, which is now being offered on the petrol Ciaz as well. The engine comes mated to a choice of transmission options, a 5-speed manual or a 4-speed Auto.
The engine is less powerful than the petrols offered by the Honda City and Hyundai Verna. This said, the real strength of the new motor is in the way it builds up speeds from lower engine speeds and this makes it a great city tool. In fact, in spite of the a 4-speed auto (as compared to 5 or 6 or CVT for rivals), the A/T Ciaz does not feel under-powered, nor does it run out of breath on open roads.
The new K15B engine also performs well when given the stick. While it will not be able to overshadow the Honda City 1.5 petrol or the Hyundai Verna 1.6 petrol, it will keep most owners happy, more so due to its frugal nature.
The Ciaz manages to play the pricing card rather well and with improvements across parameters, this new Maruti seems all set to remain the segment leader for months to come. Infact, the top speed Alpha models, with all those features and kit, are significantly cheaper than rivals.
Pros: 

Unbeatable cabin space and comfort
Minor updates make it look premium and sleek
Segment leading fuel economy – new petrol is peppier
Top end Ciaz is value for money wrt Verna / City
Cons:
Diesel motor is weak compared to City / Verna
No automatic with diesel – surprise for the segment
Missing feature – Sunroof, cooled seats, auto wipers etc
Ingres / Egress plus limited rear headroom
Sales
August: 7002
September: 6246
October: 3892
Latest update: New Ciaz launched in August 2018
10. Cars Between 10 to 15 lakhs : Skoda Rapid
Price: Rs 10.06 – 13.97 lakh (ex-showroom)
Versions: All apart Active, Ambition, Onyx of Petrol and Active of Diesel
Discounts: Rs 50K Benefits + 50% Off on 1st Year Insurance. Starting from Rs 9999 EMI for 7 Years + Zero Loan PF, Prepayment, Foreclosure Charges from Skoda Finance (October)
Engine: Petrol, Diesel with optional auto in both
Skoda has worked hard on the Rapid in the last one years, especially the limited edition and ONYX variants. Excellent benefits and finance schemes have also pulled in customers – as a result, the Rapid outsells its sibling, the Vento. They even have a scheme of buying it now and paying in 2020 and car enthusiasts will recall that such 'buy now, pay later' schemes are common with Skoda. No doubt, the Rapid looks nice and list of features is very impressive – from white headlight bulbs to black alloy wheels, cruise control to cooled glovebox, the Rapid is up there with the best cars in the segment. However, 6 airbags, sunroof, cooled seats and smart entry with push button start is still missing.
Space on the inside isn't as much as say the Ciaz or the City but then again, the Rapid is marketed more as a sportier sedan than a spacious family companion. We also like both the engines on offer, the 1.6 petrol and the 1.5 diesel. The former is very peppy and gets an optional 6 speed automatic which the latter comes with segment best DSG option too. Its a big rough (the engine) but the combination makes it a great car to drive. This is also complimented by good handling characteristics – suspension is certainly geared towards handing than comfort. 
The Rapid gets a unique 4 year service care that comes with warranty, Skoda Assist and maintenance package for 4 years.
Pros: 

Multiple versions / editions
ONYX is a great pick : we love the way it looks
Skoda's 4 year service care pack
Massive discounts and great finance offers
Cons:

Not as spacious as rivals
Poor re-sale value
Ride quality isn't a match to the Verna or Ciaz
Missing feature – smart keyless, sunroof, cooled seats etc
Sales
August: 817
September: 931
October: 1205
Latest update: ONYX edition launched in September 2018
11. Cars Between 10 to 15 lakhs: Honda BR-V
Price: Rs 10.45 – 13.78 lakh (ex-showroom)
Versions: All except base E MT petrol
Discounts: Rs 1 Lakh Discount Benefits including 50K Exchange Bonus (November)
Engine: Diesel, Petrol (optional auto)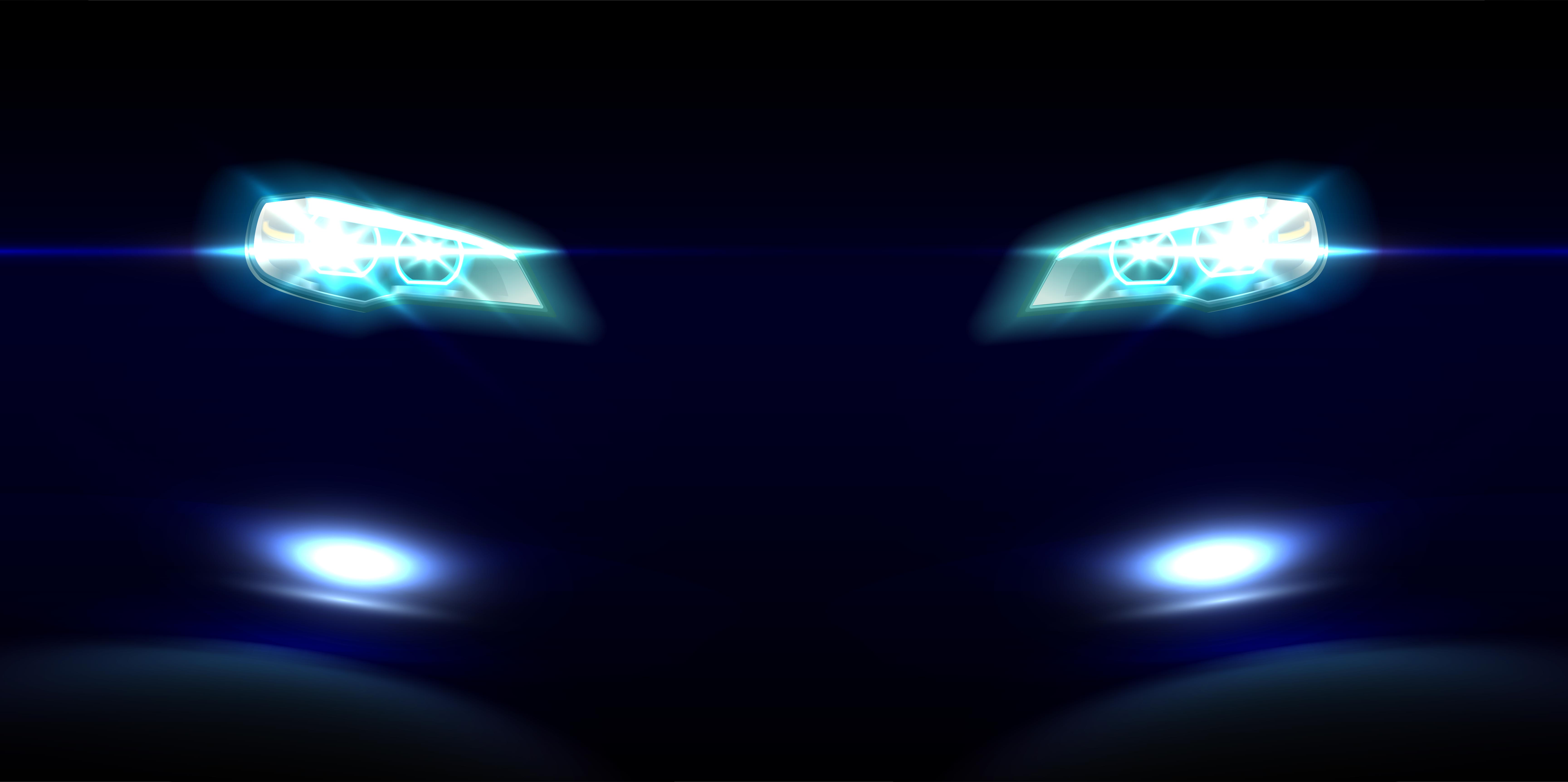 Honda's only 7 seater MPV isn't doing brisk business for the company, being among the lowest selling cars in the price band. That said, we like the way the BR-V looks with a muscular and sporty front end, lovely allow wheels and an overall raised stance. However, dimensionally it is narrower and lower in height as compared to cars like the Breeza and EcoSport.
On the inside, the BR-V is surprisingly spacious and offers a very airy feel, typical of most Hondas. Equipment list isn't bad either with Honda's DIGIPAD, climate control and even leather seats. Comfort levels are excellent and the last row can accommodate average sized adults as well. The BR-V comes with a choice of two engine options, the same ones that are offered with the City. These include the 1.5 petrol and 1.5 diesel and the former also gets an optional automatic. Performance is good and though the diesel is noisy, the torque comes in handy while driving with a full load of passengers and luggage.
So where did Honda go wrong with the BR-V? We feel the BR-V is not a proper SUV (full fledged, large) and hence buyers tend to look else where. It is also more expensive than spacious sedans like the Ciaz. Though the recent discounts are massive, do remember resale will be extremely poor.
Pros
Automatic petrol is a great city runner
Spacious and airy cabin
Efficient diesel, high clearance
Cons 
Noisy diesel
Poor resale value
Narrow width, lower height than rival SUVs
Sales 
Aug: 475
Sep: 352
Oct: 468
12. Cars Between 10 to 15 lakhs: Tata Safari Storme
Price: Rs 10.9 – 14.34 lakh (ex-showroom)
Discounts: N/A
Variants: All except 4×4
Engine: Diesel
The big burly Safari Storme remains one of the oldest brands in this list. The latest versions is famously known as Varicor 400 due to the amount of torque the 2.2 engine develops – 400Nm along with 150 PS of power. Design wise, not much has changed over the past few years when the Storme came into the market. However, the Safari lacks modern touch and this is the reason sales are around the 500 mark on a monthly basis.
That said, in terms of sheer road presence, you can't ignore the Safari. Its huge, looks muscular and towers over other small cars in traffic. The cabin remains as impressive as ever in terms of sheer space available though lack of features is a big surprise from a vehicle of this price. No driver information display, navigation, climate control, push button start etc. Comfort levels however are unparalleled and both driver and passenger will be at ease during day long drives. Ditto for the ride quality which absorbs undulations and bad roads with utter ease.
The engine is known for its performance and reliability and though the 4×4 model is over Rs 15 lakh, with a low ratio transfer case and ample ground clearance, this is one capable SUV. The Safari is one of those vehicles that you buy when heart wins over head : passion over practicality.
Pros: 
Road presence and sheer size
Cabin comfort and space
Ride quality
Engine offers good punch, is fairly reliable
Cons
No automatic
Missing features
Poor resale value
Not your daily drive for city usage
Sales
Aug: 515
Sep: 497
Oct: 642
13. Cars Between 10 to 15 lakhs : Mahindra Scorpio
Price: Rs 10 – 13.99 lakh (ex-showroom)
Versions: All except S11 2WD / S11 4WD
Discounts: Upto Rs 40K Cash + 25K Exchange Bonus (November)
Engine: Diesel
Like the Safari above, the Scorpio too is one of the oldest names here but continues to sell very well with about 3000-4000 units on a monthly basis. This is quite popular in smaller towns, hill stations and even rural markets and no wonder then, Mahindra continues to make money on this. Sadly, there is no automatic on offer and even the 4×4 is only sold in top spec W11 variant which goes against Mahindra's 'Live young, live free' campaign.
The Scorpio got a mild update in 2018 with minor design tweaks in and out along with more power for the high spec versions. It continues to look imposing and we dont find any fault with this ageing design. Its difficult stepping inside but once seated up front, visibility is excellent and it does well to massage the owner's ego. The layout is nice and though its feature loaded, front doors get zero space for any kind of knick-knacks. Likewise, for such a large vehicle, space in the 2nd row is surprisingly limited. You do get optional captain seats but not in all versions.
The 2.2 diesel motor remains a gem and offers the Scorpio very good performance for both city and highway runs. The new 6 speed gearbox also allows for better fuel economy. NVH levels are well controlled and its a shame the Scorpio is not offered with an automatic – there used to be one earlier. Ride quality is nice but given the high stance and centre of gravity, handling is best termed as average for most users.
In all, the Scorpio remains a better bet than the Safari and is our pick among the two.
Pros
Looks imposing
Cabin design, front seats, view
Strong engine
Excellent resale value
Cons 
No diesel automatic
4×4 only in the top spec S11 variant
Limited space in 2nd row
Sales
Aug: 3606
Sep: 3941
Oct: 4603
14. Cars Between 10 to 15 lakhs: Renault Lodgy
Price: Rs 10.54 – 12.2 lakh (ex-showroom)
Versions: All except base STD and RxE
Discounts: Upto Rs 1 lakh + free insurance upto 31st December
Engine: Diesel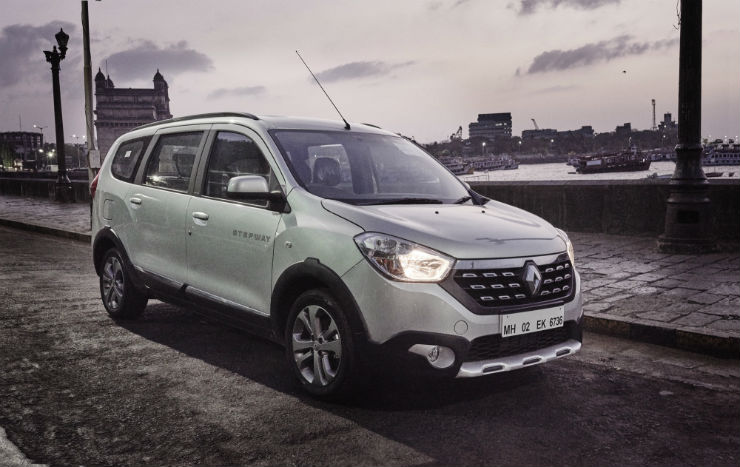 Another seven seater family option here is the Renault Lodgy. Its been on sale for quite sometime now but has failed to gain momentum in terms of monthly sales. But given the discounts (1 lakh + free insurance), it is a good alternative to the Innova and can end up saving a lot of money for you. The more expensive Stepway variants look good for a van but the Marazzo and Ertiga do better in this regard. But the Lodgy is more about the cabin space and comfort. The cabin is laid out well and emphasis is clearly on providing practicality, very essential when moving around with loves ones on board. You also get optional 2nd row captain seats in here and space across the three rows is impressive and so is the ride quality, definitely one of the strongest points about this Renault MPV.
In terms of features, the top spec models gets a touchscreen interface with a reverse camera, roof vents for 2nd and 3rd rows, steering controls and the usual kit of dual airbags and ABS. The Lodgy gets both 85PS and 110PS diesel motors and these are the same units that power the Duster and we have no complaints with the motors. They are a bit noisy but do the job very well from a family mover point of view. No automatic here but the Lodgy hits back with a great ride quality. Overall, given the space and good engines, its not a bad deal per se. The discounts are simply irresistible.
Pros:
Cabin space and feeling of airiness
Reliable and efficient diesel motors
Massive discounts
Good ride quality
Cons
Poor resale value
Base STD looks unappealing in terms of aesthetics
Appearance doesn't go down well with family buyers
Sales
Aug: 54
Sep: 27
Oct: 25
15. Cars Between 10 to 15 lakhs: Renault Duster
Price: Rs 10.89 – 12.75 lakh (ex-showroom)
Versions: RxZ, RxS, RxZ AMT
Discounts: Benefits of upto Rs 1,00,000 (November)
Engines: Diesel with optional automatic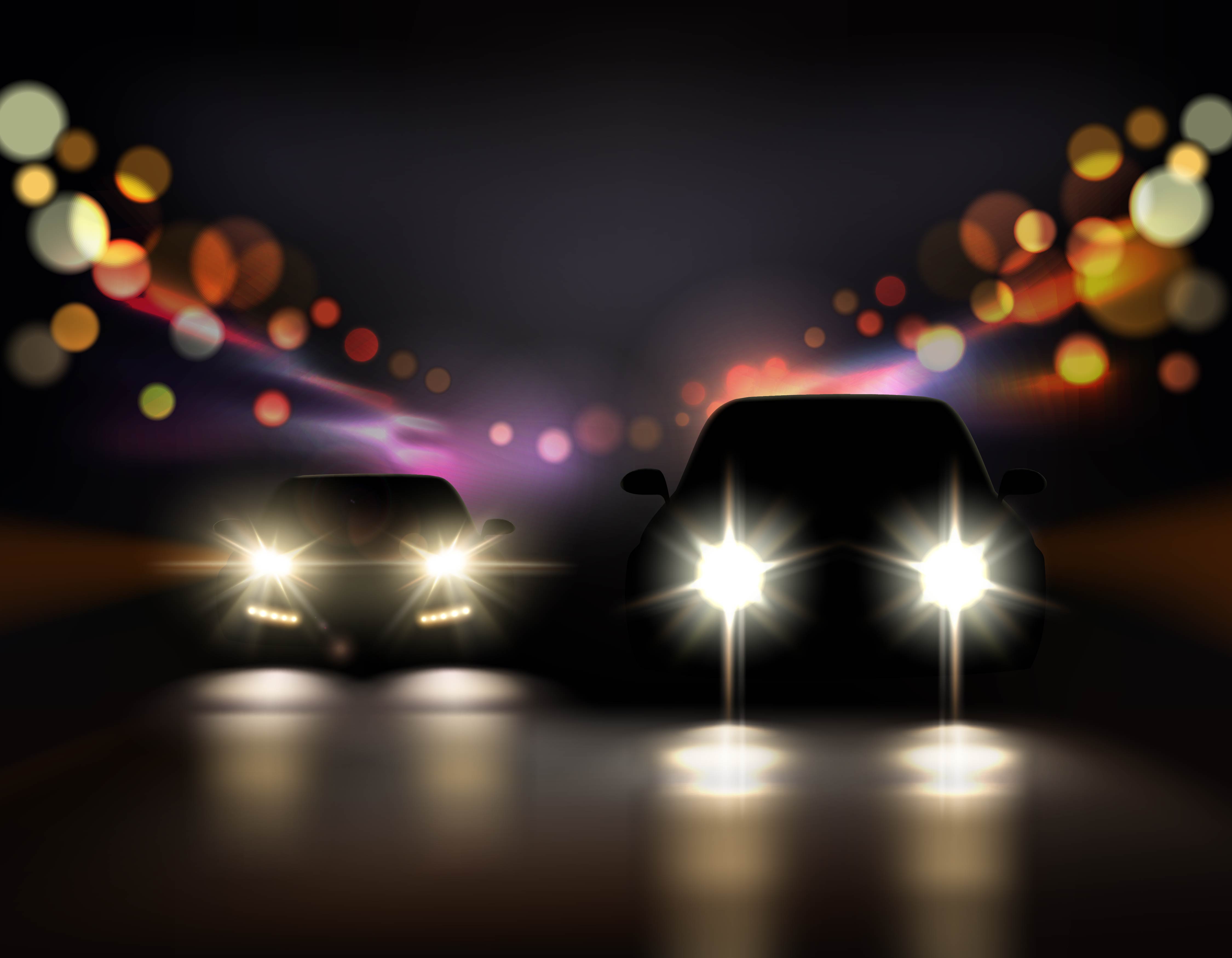 Priced as much as the EcoSport or the Brezza, the Duster is the most affordable 4m+ family SUV in India. But, the cheapest versions are petrol powered. And under Rs 10 lakh on-road post discounts, you can buy the base 85 PS RxE model but that doesn't excite us much. Buy this only if you have a monthly usage of say 1800-2000km or more. Otherwise, the 1.5 petrol does just fine. The RxL, in the Rs 10 lakh budget, gets air-con, tilt adjustable steering, all four power windows, audio system, rear arm-rest, electrically adjustable and foldable outside mirrors,  rear wash wiper, ABS and a driver side Airbag. Even the top spec models that are well under Rs 15 lakh come feature loaded. The Duster's shape hasn't changed since its launch though updates to the bumper, grille and lamps have kept it fresh.
The Duster's USP is the feeling of having a large SUV (as compared to sub 4 m options) and this is also evident once you step inside the cabin. It really is very spacious for five large adults and so is the massive boot. However, the cabin design is now beginning to feel dated and quality levels aren't too impressive either. A highlight is the way this SUV rides over broken roads – the composure and ability to absorb bad roads is excellent.
The Duster makes sense for those who want a proper 5 seater SUV with a large boot at an affordable price. That said, there are a lot of shortcomings, no wonder sales are the least in the segment and discounts are increasing every month.
Pros: 
Big car, small price
Excellent ride quality
Spacious cabin, large boot
1.5 petrol is smooth and punchy
Cons:
The design is becoming too old
Cabin design remains a sore point
Poor resale value
Sales: 
August: 613
September: 616
October: 750
16. Cars Between 10 to 15 lakhs : Volkswagen Vento
Price: Rs 10 – 14 lakh (exshowroom)
Versions: Highline petrol and diesel versions
Discounts: Rs 60K Cash + 40K Exchange Bonus + Rs 15000 Corporate (November)
Engine: Petrol / Diesel with optional auto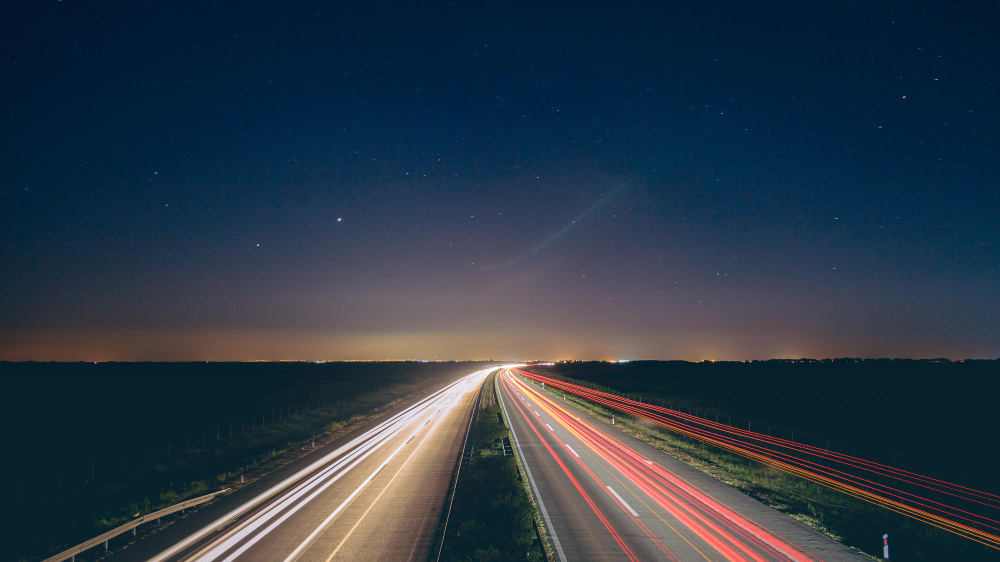 One of the lowest selling sedans in India is the Volkswagen Vento and that is a shame. Given Volkswagen's prowess in the field of passenger cars, its time they came out with a new generation Vento all together. Sales are so low, the car has benefits to the tune of Rs 1.15 lakh! The recently launched Connect Edition tries to spruce up the design but fails. On the inside, though quality is high (we love the way the doors close with a reassuring thud), design is no more modern and feature list is half empty. From a sunroof to smart keyless entry and smart stop, cooled seats or basic things like a sunglass holder.
What goes in its favour is the ride and handling package which is sure to excite young buyers. The same goes for the 1.2 petrol and its DSG gearbox. This is a turbo charged motor and the 7-speed DSG manages to extract the best from the engine. The Vents also gets a 1.6 petrol (MT only) and a 1.5 litre diesel (MT and DSG). The diesel unit delivers good performance but is not as efficient as rivals and has a rough edge to it.
With massive discounts and the new Connect edition, the Vento might be tempting as a buy. But keep our word for it and stay away!
Pros:

Brilliant 1.2 TSI petrol and DSG 'box
Feels sold – build like a tank!
Sorted dynamics will keep enthusiasts happy
Volkswagen advantage pack
Cons:

Due for a replacement with a major facelift
Not as spacious as rivals like City and Ciaz
Missing features – Sunroof, cooled seats, smart keyless entry etc
Poor resale value
Sales

August: 542
September: 430
October: 480
Latest update: Sport Edition launched in October 2018
17. Cars Between 10 to 15 lakhs: Hyundai Creta
Price: Rs 11.8 – 14.94 lakh (ex-showroom)
Versions: All except E diesel / petrol
Discounts: None
Engine: Petrol and diesel with optional auto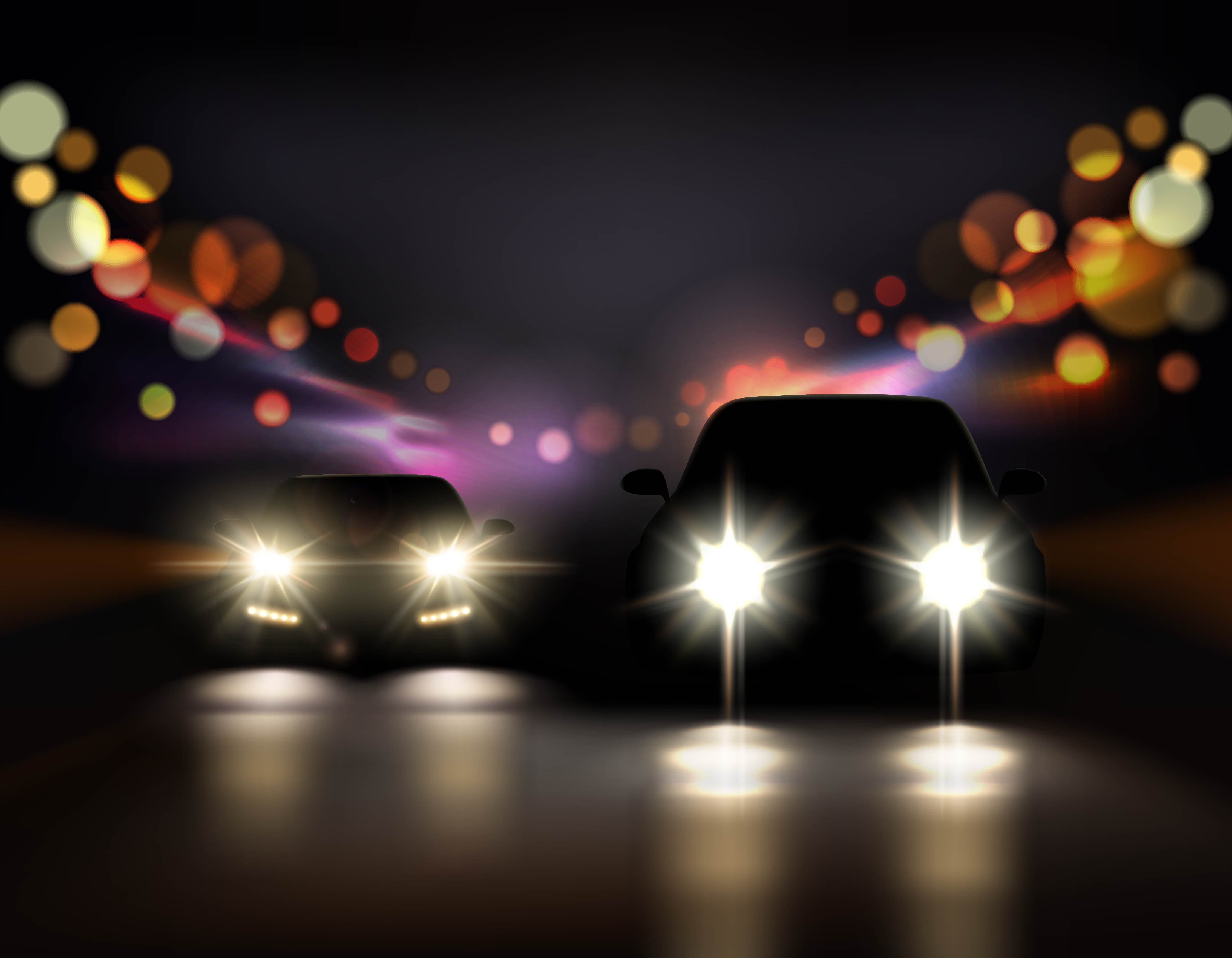 India's second largest SUV is among a handful of cars that are sold without any discounts. The Creta does come across as a perfect SUV at this price point and there is nothing stopping this from selling over 10-11k units per month. Infact, in terms of revenue generation per month, the Creta is right there on top among all other car models. That speaks volumes about how good this vehicle is.
The 2018 model got design tweaks like a new grille, bumper and those gorgeous alloy wheels. Ditto for minor changes on the inside include feature additions like powered driver's seat and wireless charging. The cabin design might need a makeover next year but space is excellent, practicality top notch with ample places for knick-knacks and excellent 2nd row space. Boot space is huge and you can push in 3-4 large suitcase as well.
The Creta gets a pair of powerful 1.6 petrol and diesel units and both these offer class leading performance thanks to relatively lower weight of the Creta. You get to opt for an automatic with both the engine options but sadly, a 4×4 is surely missed. Apart from that, the Creta, inspite of being a SUV, is easy to drive and offers more than good ride comfort with excellent dynamics. In all, this price point that is between C and D segment sedans, the Creta is a sure shot winner. Well done Hyundai, well done!
Pros:
New 2018 edition looks good
Spacious cabin, loaded with features
Excellent 1.6 engines, both get A/T option
Natural ride and handling, easy to drive
Cons:
Getting more expensive with every update
No AWD / 4×4
Rivals offer 7 seats for same price now
Sales
Aug: 10394
Sep: 11000
Oct: 11702
Latest update: 2018 Creta launched