Mahindra & Mahindra, the popular Indian car manufacturing brand, has recorded its highest ever sales in the month of July 2023. Mahindra & Mahindra is popularly known for their rugged luxury SUV's such as XUV 700, Scorpio-N, Scorpio Classic, Thar and compact SUV's such as XUV 300 and XUV 400 EV.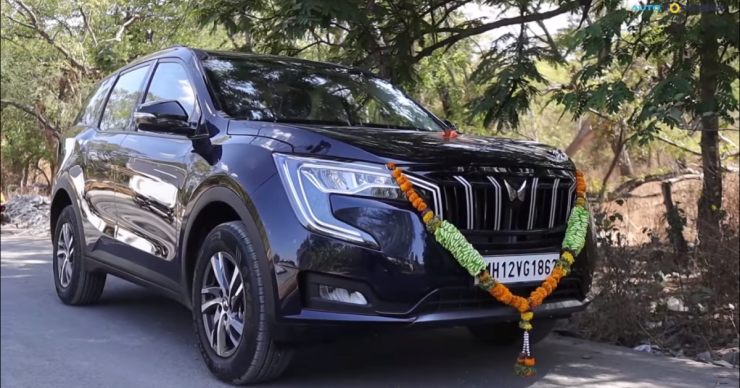 The company has reported its highest ever SUV sales in the Indian market in the month of July 2023 with sales numbers standing at 36,205 units. This is about 30% increase in sales when compared to the same month last year. The sales figures of July 2022 for SUV's were 27,854 units.
Talking about the month on month growth, Mahindra sold about 32,385 units in June 2023 as compared to 36,205 units is July 2023. This is about 11% Month on Month growth.
Mahindra also exports cars internationally and for the international business they reported a fall of 9%. Mahindra exported 2540 units (including CVs and PVs) in July 2023 as compared to 2798 units exported in July 2022. For the year to date exports, the number has fallen down by 8%. Mahindra exported a total of 9474 units in FY 2023 as compared to 10,306 units exported in the corresponding period in FY2023.
In the domain of commercial vehicles and three-wheelers, the Light Commercial Vehicle (LCV) segment for vehicles weighing 3.5 tons and above exhibited strong growth. Last month, the sales of this category reached 995 units, showing a substantial 23 percent increase compared to the 808 units sold back in July 2022.
In the three-wheeler category, which includes both traditional and electric three-wheelers, sales showed impressive growth. There was a year-on-year increase of 49 percent, with a total of 6,481 units sold last month. This is a significant rise from the 4,351 units that were sold in July 2022.
Mahindra also sells a range of electric commercial vehicles in the three wheeler space. These electric commercial vehicles are targeted towards last mile mobility in the bigger cities and towns of India.
The credits for these sales numbers for Mahindra can be given to their new launched such as the Thar, XUV 700 and the Scorpio-N. XUV 700 alone has sold over 1 lakh units in the time span of just 20 months. These cars from Mahindra are very popular in the Indian market right now and their waiting periods have skyrocketed.
The average waiting period for them is as follows –
Thar – About 1 year
XUV 700 – 8-9 months
Scorpio N – 11-12 months
XUV 300 – Up to 10 months
(Please note, the waiting periods may change depending upon your dealer and location.)