Updated March 2013
Mahindra has given the Scorpio automatic a renewed lease of life after earlier planning on discontinuing it. It now comes with a six-speed automatic transmission sourced from Bosch in Germany. This 6-speed automatic is available on the 4×2 and the 4×4 VLX trim variants. There is no change in prices for the automatic from its earlier guise. Features too remain the same – including cruise control, automatic lights and wipers, Bluetooth, airbags and ABS.
August 2012:
Mahindra is likely to discontinue the automatic Scorpio in the next couple of months according to a company source. Apparently, the supply of six-speed automatic gearboxes for the Scorpio from Drivetrain Systems International of Australia has stopped, and Mahindra will discontinue the Scorpio automatic once it exhausts its present stock.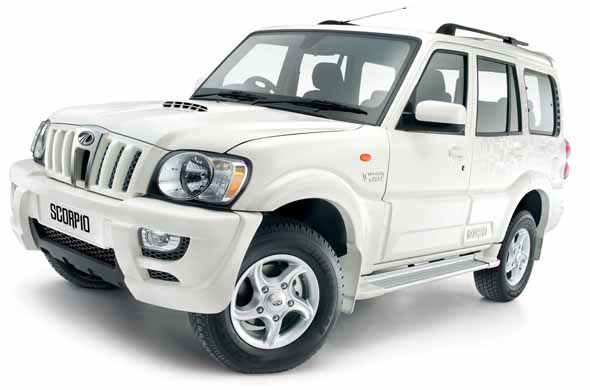 The Scorpio automatic is available in two variants – the VLX two-wheel drive version with six-speed automatic transmission priced at Rs. 11.21 lakh and the VLX automatic four-wheel drive version priced at Rs. 12.63 lakh ex-showroom Delhi. The Scorpio VLX AT was the next most-affordable diesel automatic vehicle in the Indian market, after the Hyundai Verna diesel automatic.
The exact reason for Mahindra being unable to continue sourcing automatic transmissions from DSI are unclear, as the company has been supplying its transmissions to Mahindra since 2007, even though DSI became bankrupt in 2009.
At the time of DSI filing for bankruptcy in February 2009, India's Mahindra and Mahindra and Geely Automobile Holdings of China, were in contention to buy out DSI. Geely finally bought out DSI in March 2009, and continued to supply automatic transmissions to DSI's client base.
DSI supplies four-speed and six-speed automatic transmissions to Ford, Chrysler and SSangyong Motor Corp. It was also in the process of developing 8-speed automatics, CVT and dual-clutch transmissions for other automakers.
Interestingly, Mahindra took over Ssangyong Motor Corp completely in March 2011, and plans to launch Ssangyong models such as the Rexton and the Korando in the Indian market. Mahindra had also announced during the XUV500's launch, that it was working on an automatic transmission for the XUV500. It's unclear if it planned to source that transmission from Drivetrain Systems or from Ssangyong Motor Corp, which incidentally is a Drivetrain Systems client!
Sales of the Scorpio automatic were less than 5% of the total sales of Scorpios. Last month Mahindra sold nearly 4,400 units of the Scorpio, but nearly 90% sales of the Scorpio are for the two-wheel drive manual variants, with automatic and four-wheel drive variants accounting for the rest.
If you want a Scorpio automatic, the two-wheel drive VLX automatic is available off-the-shelf right now, while the four-wheel drive automatic has a 4-6 week waiting period, as it's manufactured in batches. However, with automatic transmission supply drying up, servicing these variants may be an issue.