The TUV300 is a boxy sub-compact SUV by Mahindra that competes for the likes of the Maruti Suzuki Vitara Brezza and the Tata Nexon among others. It will receive a facelift in the coming months as the test cars have already been spotted a couple of times. The TUV300 is not a very popular choice among the buyers as it pales in front of its new age rivals, the newest of them being Mahindra's own XUV300. However, its boxy proportions and tall stance have been utilised quite well in the video below, where it has been given the Hummer treatment. Check out the video below by BANKS CUSTOM which shows this modified TUV300.
The Hummer look is quite popular on modified SUVs due to the butch stance it has. The same is the case with this TUV300, which looks quite menacing and intimidating with the Hummer lookalike modifications done on it. What plays in favour of the TUV300 is its boxy shape and straight lines, which further compliment the Hummer build. Without a doubt then we can now say that the Mahindra TUV300 is among the best-suited vehicle for this type of mod job. Let's now get to know what all has been done on this TUV300 to give it this butch look.
The front end gets a big grille with verticle slats flanked by circular projector headlamps and square indicators. The bumper is a custom unit with HUMMER written in big bold letters across it. The whole front fascia has been made to resemble the Hummer's front end, albeit on a much smaller scale. Custom squared fenders have been added at the front to make it look more like the Hummer H3, which had very large flared fenders. The ORVMs are custom big square units that are again something which every Hummer theme vehicle has.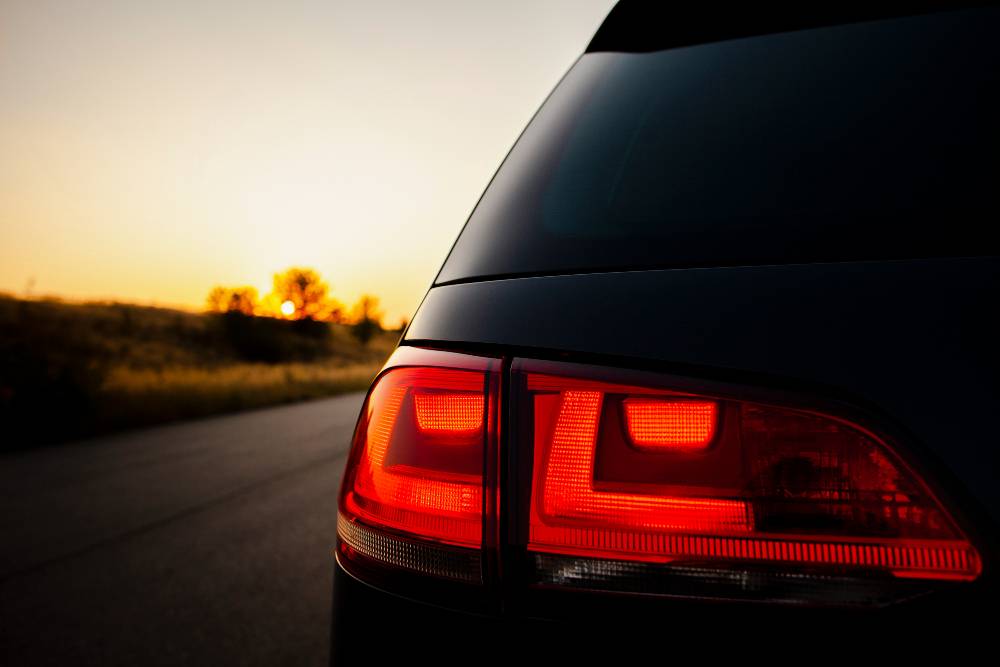 The rims have been blacked out and the whole car has been draped in black for a badass look. The sides get silver body decals with Hummer and H3 written in bold, announcing the build inspiration for the uninitiated. The rear end gets a custom black bumper along with a cycle carrier which further helps the heavy look of the vehicle. Also, the bonnet has a big black hood on top of it which is placed for aesthetic purposes.
The interiors of the TUV300 here too have been redone and now sport an orange-grey colour theme. The door pads, upholstery, dashboard along with the steering wheel, all have been draped in the same shade. The seats get leather treatment and look quite good in the video. Topping the whole package is a big LED bar on the roof. While the final product is not something that can be called as jaw-dropping or mind-numbing, it still looks pretty good and the Boxy lines of the TUV300 carry the Hummer design very nicely.