When the Mahindra XUV500 was launched on September 28, 2011 in only five cities, few expected this new SUV from Mahindra to get such an amazing response. The vehicle chalked up over 6000 bookings in just two days.
Why is the XUV500 so popular?
The reason people were lapping up the XUV500 was because it offered excellent value for money with its features.It was priced at just Rs. 10.8 lakh for the W6 variant, going up to Rs. 12.88 lakh for the top-end W8 all-wheel drive variant, and Rs. 11.95 lakh for the most popular W8 two-wheel drive variant.
Mahindra offered the XUV500 in three variants, the W6, W8 and all-wheel drive variant. Also read:Which variant should you pick, W6 or W8?The demand for the XUV500 was so high that dealers had to stop taking bookings within 10 days of launch. In fact, Mahindra had to delay the W8 all-wheel drive variant even further, and bookings for the all-wheel drive reopened much later.
Should you buy the XUV500?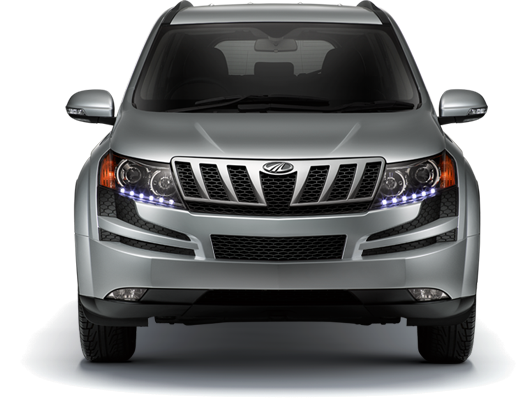 CarToq expert RoshunPovaiah got to live with the Mahindra XUV500 for a few days after its launch. In the few days that we had the XUV500, it drew crowds wherever it went. You can read the full road test review of how it was to be living with a Mahindra XUV500. You can also watch the detailed video review of the XUV500 to make up your mind.
However, not everything is rosy about the XUV500. Owners began to report a number of problems with the XUV500 ranging from electronic niggles to more serious mechanical issues. Read: Mahindra XUV500 known issues and solutions. Mahindra has been proactively working to fix these issues and in fact, there is an XUV500 with upgraded brakes and other components expected in Feb. 2013. It now has a new design. Read: Mahindra XUV500 gets new brake pedal and brake pad design. And there's a recall to fix some other minor components as well. Read: Mahindra recalls XUV500 to fix power windows, power steering hose and wiper cover
Mahindra XUV500 vs the competition
The Mahindra XUV50 represents good value for money and holds its own against newer competitors as well as existing established vehicles. It is much better value-for-money than the Toyota Fortuner for instance. It also holds up against the new Tata Safari Storme. Buyers of the new Renault Duster, which is following in the wheel tracks of the XUV500, have been confused about choosing between the Duster and XUV500.
The XUV500 is better value than the more expensive Tata Aria. However, although it has more features and is better value than the Toyota Innova, it hasn't been able to overtake the Toyota Innova in sales purely because of production constraints. Sales numbers of the XUV500 have been so good that it has completely overshadowed all sedans in the Rs. 12 lakh to Rs. 15 lakh price segment. Carmakers can do with a lesson in marketing by the XUV500.
The XUV500 is now being sold in Australia as well, in addition to South Africa and India. It's commendable that Mahindra XUV500 got 4-stars in the ANCAP crash ratings.