In a strategic move to make significant inroads into the rapidly evolving electric vehicle landscape in India, Mahindra & Mahindra, the country's major SUV manufacturer, has unveiled a comprehensive roadmap for launching its already unveiled five new electric SUVs under its new EV brands. Mahindra a while ago introduced two distinct brands: the iconic XUV brand with the Twin Peak logo in Copper and the all-new electric-only BE brand. Under these new brands, the company will be launching 5 new EV SUVs namely the XUV.e8, XUV.e9, BE.05, BE.07, and BE.09. Each of these vehicles is set to launch between 2024 and 2026.
Mahindra XUV.e8 – December 2024
The Mahindra XUV.e8, the first vehicle to be launched under Mahindra's electric revolution, is slated to hit the roads in December 2024. This electric SUV has undergone several changes from its concept model, with a more conventional design resembling that of the XUV700. The production model features a front fascia similar to the XUV700, equipped with vertical slats on the closed grille and distinctive C-shaped all-LED headlamps. With copper-colored highlights, the XUV.e8 adds a unique touch to its exterior. The larger dimensions and upgraded battery pack of 60-80 kWh are expected to provide a real-world range of 400-450 km, making it a compelling contender in the electric SUV segment.
Mahindra XUV.e9 – April 2025
Also read: 10 DC Design cars & how they look in the REAL world: Maruti Swift to Mahindra XUV500
Scheduled for an April 2025 launch, the Mahindra XUV.e9 showcases the brand's commitment to innovation and design. Built on an all-new INGLO platform developed in collaboration with Volkswagen, the XUV.e9 is expected to share similarities with the XUV700 and feature an interior akin to its legacy counterpart. With a focus on sustainable technology and forward-thinking design, the XUV.e9 stands as a testament to Mahindra's dedication to a cleaner future.
Mahindra BE.05 – October 2025
The Mahindra BE.05, set to be released in October 2025, brings an exciting and dedicated electric 4×4 SUV to the market. Built on the INGLO platform, the BE.05 retains a unique design while offering a sustainable and efficient mode of transportation. With battery pack options of 60-80 kWh and fast charging capabilities, this electric SUV promises a driving range of around 435-450 km, making it a formidable competitor to existing electric offerings.
Mahindra BE Rall-E – October 2025
For off-road enthusiasts, Mahindra presents the BE Rall-E, an electric 4×4 SUV launching in October 2025. Based on the BE.05, the BE Rall-E offers rugged design elements, LED lighting, and a roof-mounted rack for off-road essentials. While interior details are yet to be fully revealed, the BE Rall-E demonstrates Mahindra's commitment to providing sustainable solutions for a variety of driving experiences.
Mahindra BE.07 – October 2026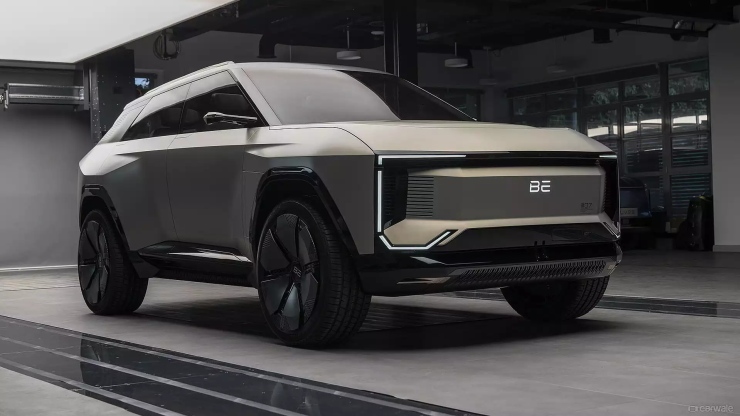 Closing the lineup, the Mahindra BE.07 is poised to redefine the family SUV segment with its launch in October 2026. With its sleek design, advanced features, and eco-friendly attributes, the BE.07 is set to offer an impressive driving experience. Equipped with a high-performance electric motor and battery packs of 60-80 kWh, this SUV is expected to provide a similar range and charging capabilities as its counterparts.
Also read: Upcoming 2022 Maruti Suzuki Vitara Brezza rendered