Mahindra is currently one of the biggest SUV manufacturers in India. They have a variety of products starting from the Bolero and going all the way to the XUV700, which is the flagship SUV. Along with ICE vehicles, Mahindra is also working on electric cars. The excitement around this is also on the rise. The manufacturer has already showcased concepts of some of these upcoming EVs. A year ago, Mahindra tied up with Volkswagen to source components like batteries and electric motors for EVs. However, we now have reports suggesting that Mahindra will be using blade cell batteries from BYD.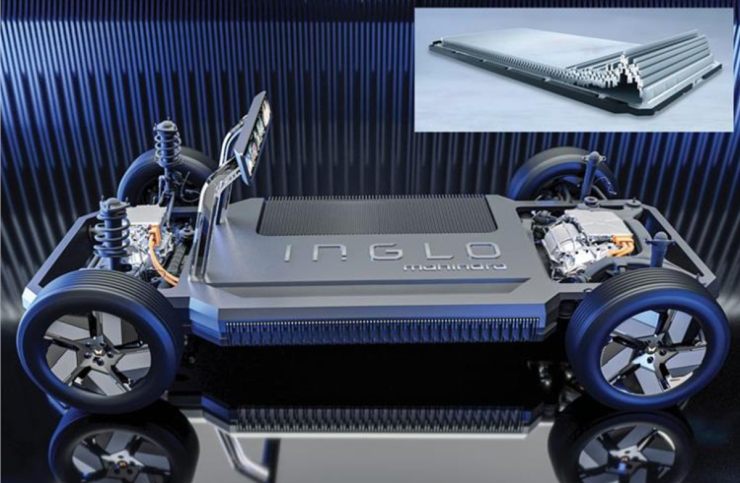 Mahindra had tied up with Volkswagen, and it was much more challenging than Mahindra had actually expected. Since the agreement with Volkswagen was not exclusive, Mahindra was also talking to BYD. Mahindra's upcoming electric vehicles will use two battery sizes: one is a 60 kWh battery pack, and the other is an 80 kWh battery pack. Both of them were supposed to be using LFP technology. Volkswagen was supposed to supply the 60 kWh unit, while the larger one was being supplied by BYD. Volkswagen could not offer the 80 kWh battery pack, but BYD could, using their blade cell technology.
Also read: 10 DC Design cars & how they look in the REAL world: Maruti Swift to Mahindra XUV500
A report from Autocar suggests that due to delays from Volkswagen's side, Mahindra will now be sourcing both the 60 kWh and 80 kWh battery packs from BYD until Volkswagen is ready with the next-generation unified cell technology. Volkswagen is most likely to come up with these critical parts only by 2026-27. The unified cell design has several advantages over the older LFP cells. It is bigger in size and offers higher energy density and better heat management. This would result in a better driving range and faster charging times.
BYD's blade cells are also extremely advanced and will be used in electric vehicles from other brands like Maruti. BYD will not be manufacturing these cells in India, which means manufacturers will have to import the cells from China. This will actually reflect in the final price of these electric cars. Apart from the batteries, the electric motor to be used in the Mahindra XUV.e8 electric SUV will be supplied by the French component supplier Valeo. The XUV.e8 is an electric version of the XUV700, which was showcased last year. An image revealing the design patent of the production version of the XUV.e8 SUV has already surfaced online.
The XUV.e8 may look similar to the XUV700, but it's worth noting that the XUV.e8 and other future EVs from Mahindra are based on a new platform. Mahindra's born-electric INGLO skateboard platform has been specifically developed for electric vehicles. The XUV.e8 will measure 4,740mm in length, 1,900mm in width, and 1,760mm in height. The upcoming EV will have a wheelbase of 2,762mm, which is 45mm longer, 10mm wider, and 5mm taller than the XUV700. Mahindra has also previously confirmed that they will offer an AWD system, and the battery pack range will be 80 kWh.
Mahindra's XUV.e8 is expected to generate anywhere between 230 PS and 350 PS. Apart from the XUV.e8, Mahindra is also working on other electric SUVs such as the XUV.e9 and BE.05. Mahindra is expected to launch the XUV.e8 electric SUV in the market by late 2024.
Via: Autocar
Also read: Upcoming 2022 Maruti Suzuki Vitara Brezza rendered