Recently we published a story on safety features in cars such as airbags and ABS, and whether it's worth paying the extra cost for such features in your car.
We didn't expect the kind of response we got for that story, from our readers and friends on Facebook. Almost everybody who responded to the story wanted these basic safety features in their cars. The trouble is, almost all carmakers in India, offer these features only in their top-end variants making them unaffordable.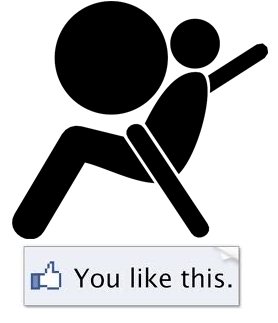 For instance, take this conversation between our readers:

Jyoti Sajnani: "Always buy a car with airbags and ABS. It's a must."

Himanshu Arora: "Jyoti, what if it's not in your budget?"

Jyoti Sajnani: "Himanshu, you have to extend your budget a little bit. Your life is more valuable than money."

Sreeraj Krishnan K adds: "Please don't consider safety as a luxury."
That captures the essence of this debate. Safety features such as airbags and ABS are not within the reach of people buying the lower end variants of a particular car model. For instance Maruti does not offer ABS or Airbags in the Swift LXi, but it offers ABS as an option in the VXi and both ABS and Airbags in the ZXi. So a buyer of a Swift LXi cannot afford ABS and Airbags in his car without opting for the ZXi which is nearly Rs.1.2 lakhs more expensive! He may not want the other features that the top end variant offers such as integrated music system, power windows, central locking, alloy wheels, rear wash-wipe and fog lamps.
Toyota is one carmaker who has managed to think through this issue, and understands that safety is a key deciding factor in the car buying decision. While Toyota does not offer either ABS or airbags on the base J version, it offers it as an option pack on the G variant (which is also a no-frills version), and standard on the V and VX versions.
If this option is available across all models it would be better.

Reader Ullas Kumar says: "All buyers out there, please make an informed decision when it comes to buying vehicles, safety features like ABS and airbags should not be considered as luxuries and ignored just for saving some initial cost and insurance premiums. And manufacturers should take more responsibility when it comes to customer safety and make these features as standard on all their models. The small amount you save out of not opting for safety features may lead to a big loss in future with regards to your life!"
We agree. There should be no compromise on safety. Airbags and ABS should not be options, they should be made mandatory.

Another reader Nitin Kumar makes an interesting point. He says: "The government only focuses on wearing of helmets. I think the government should be sued for the biased approach, not implementing [airbags and ABS] on all grades of cars."

How important is safety in a buying decision, can be seen in Bhavana Sn's comment: "Obviously, man I don't want to die after I have bought myself a car. It's meant to be driven. I mean, what's the use of buying a car without safety features? It's a must."
Why then are carmaker's shying away from offering airbags and ABS in all variants of cars? One reason, is the higher cost. This will push up prices of cars by at least Rs. 25,000, and would put them at a disadvantage against their competition. In this highly competitive market, Rs. 25,000 is a huge asking price, and directly impacts buying decisions. They are left with little choice then to add these features only on the higher end variants, which also are loaded with luxury features.

As reader Prosenjit Roy sums up: "Car makers' lack of accountability coupled with the Government's apathy has led to a situation where the basic safety measures are equated with luxury. It is pathetic that the car makers charge a heavy premium for airbags and ABS/EBD etc which are basic safety devices. The Government should make it mandatory to have these in all models. The European and American car makers comply with these rules then why not here? It will probably never happen as the auto lobby will campaign against it and some minister in the Government will get richer."

He makes an interesting point. One solution is to mandate these safety features by law, as reader Raku Nath says: "The government should make a rule that airbags and ABS should be a must in all models."

There's no point leaving it to carmakers to decide, as they wouldn't want their profitability to be affected. Reader Javeed Pasha says: "I don't blame the manufacturers. End of the day, all are money minded. The government should take ownership."

And not just cars. It should be made mandatory for all classes of vehicles, a Fleming Nongspung suggests: "Nothing is worth more than life. So why [be miserly]? By the way, why not have ABS and airbags in trucks and buses too, why only in cars?"
Point well taken. Looking at the response that you, our readers, had to that airbags and ABS not being available across all variants of cars, here's an appeal to the government and carmakers. Please don't short change us on safety. Make it mandatory for all cars to have ABS and airbags. Other conveniences such as power steering, power windows, music system etc can remain optional.