March is a month when carmakers pull out all the stops to increase sales, and with the market being in the doldrums lately, the offers are getting more attractive. If you are in the market for a mid-size sedan, such as a Volkswagen Vento, Maruti SX4, Skoda Rapid or a Honda Civic, here are four juicy offers to consider, saving a bit of cash.
Volkswagen, Maruti, Skoda and Honda are offering good deals on their sedans, while others such as Tata and Hyundai are offering benefits and discounts on select models. Here's what's on offer.
Volkswagen Vento
Volkswagen is asking you to drive into their showrooms in any old car of yours and exchange it for a Volkswagen Vento and pay just Rs. 1 in addition to the valuation price of your old car! The rest of the cash for the Vento can be paid a year later, after 11 months in either full payment or a further 36 EMIs depending on the amount remaining.
This offer is unique because it gives you an 11 month EMI-free period, allowing for better financial planning. If you perhaps forsee that you would have more money a year later than you would now, but you need a new car now, it is a good deal to go for, as it saves you the hassle of EMI outflow for an entire year.
This offer is valid on all models of the Volkswagen Vento only, in exchange for any old car (which will be valued on the spot and taken as down payment). The Vento is currently available in six models and priced between Rs. 7.29 lakh and Rs. 9.90 lakh. Also read: Volkswagen offers Vento for half price in split payment deal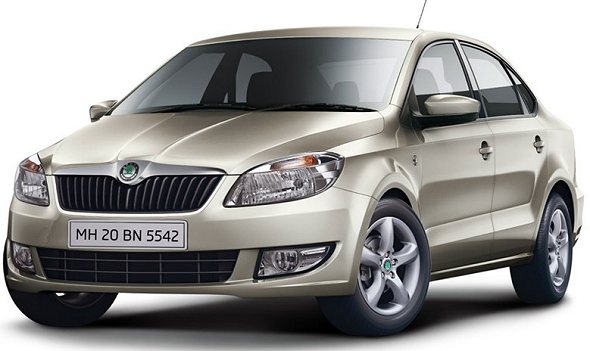 Skoda Rapid
Skoda has an interesting offer on the Rapid, which is a variation on the Vento offer. Skoda is offering a fixed EMI payment of Rs. 8,999 for 47 months (almost four years). Down payment amounts vary depending on the model of the Skoda Rapid you are choosing. For instance, if you pick the base Skoda Rapid Active 1.6 petrol, you have to pay a down payment of Rs. 1.87 lakh and then the fixed EMI for 47 months. On the top-end Skoda Rapid Elegance diesel, the down payment is as high as Rs. 4.51 lakh. In the 48th month, you have to make a balloon payment of Rs. 1,55,475. This scheme which was initially valid only for February has been extended to March to get rid of excess inventory of 2012 manufactured Skoda Rapids. Last month, a dealer in Gujarat ran an innovative offer of offering a Skoda Fabia free after five years if one bought a Skoda Rapid. Also read: Skoda Rapid buy 1 get 1 Fabia free offer
Maruti SX4
The Maruti SX4 is a really slow-selling car now. In February 2013, Maruti managed to sell just 215 cars, a really bad drop for a car that sold 2,033 cars in February 2012. And it's one of the few cars were a better deal is being offered on the diesel variant. Those of you looking for a diesel car, this is one car to consider for its low purchase price now.
Maruti is offering Rs. 30,000 cash discount straight on the petrol and CNG variants of the SX4. But the more juicy offer is on the diesel SX4 with a straight Rs. 50,000 cash discount. The SX4 is priced between Rs. 7.15 lakh and Rs. 9.16 lakh without the offer. With the offer, the top-end SX4 diesel gets an ex-showroom price of Rs. 8.66 lakh, making it one of the most attractively priced diesel cars in its segment. Also see: Maruti offers Rs. 80,000 off on SX4 Celebration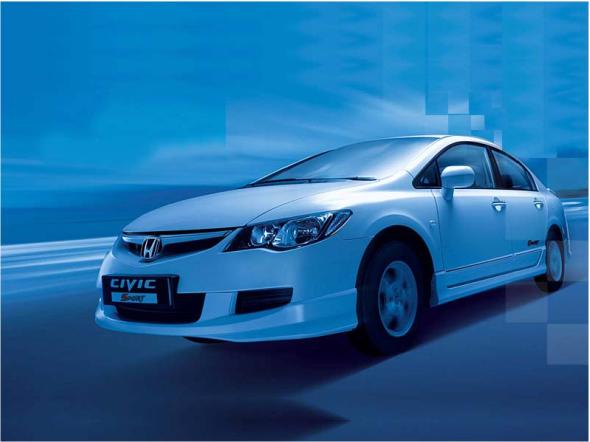 Honda Civic
The Honda Civic, which was once a top-seller in its segment has been almost left for dead. In February 2013, the Honda Civic (which is incidentally still on sale contradictory to rumours), sold just 21 cars, down from 208 cars it sold in February 2012. The Honda Civic is priced between Rs. 12.59 lakh and Rs. 14.88 lakh without any offers.
Honda is offering a total package worth Rs. 1.45 lakh on the Civic, which includes free-insurance, free accessories and a comprehensive cash discount on the car. However, being a petrol car, demand is quite poor for the Civic right now in the premium mid-size segment. Still, if you are a fan of the car, this is a good time to negotiate a deal. Also see: Used Honda Civic buyers checklist