India's largest car maker, Maruti Suzuki has cut down production of its petrol small cars such as the Alto, A-Star, Estilo, M800 and the popular MPV, Omni for three days (May 25th, 26th and June 2nd). The company had cut down production of roughly 8,000 – 8,500 units of these models, in total.
"Petrol car sales are very low these days as the market sentiment is down. We do not believe in creating excess stock. So, we adjust our production accordingly," Mayank Pareek, Managing Executive Director (Marketing & Sales), Maruti Suzuki was quoted as saying by a news agency. Pareek added that the company used to have inventories for three weeks, but for petrol models (due to slow demand) it is now around four and a half weeks.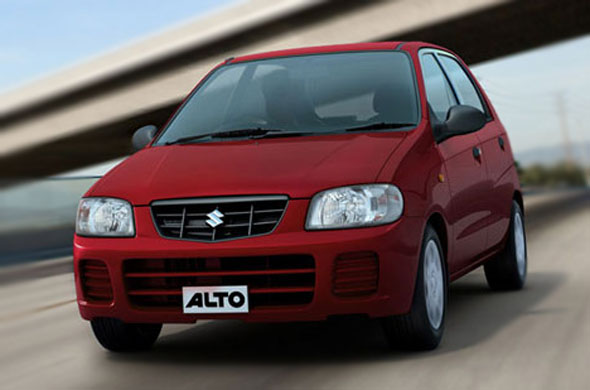 The demand for entry-level small cars have come down significantly due to the impact of steep petrol price hikes and consumers preference for diesel cars. Pareek mentioned that this petrol price hike will increase the skew between petrol and diesel vehicle demand, which is already very wide and that it will severely affect the sales of entry level cars, which are mainly petrol driven. It's not just Maruti Suzuki, which is facing the heat due to slow demand for petrol cars. Even Hyundai and Ford increasingly focus to ramp up diesel cars production. Also read: Hatchback sales in May 2012
Hyundai, for instance, is planning to setup a diesel plant in India. Though the company announced its plans to build a diesel plant in 2010, it is still weighing the pros and cons and take a decision. At present, the company imports diesel engines for its volume drivers, i20 and Verna. Local production of diesel engines will help bring down production costs and ramp up production of diesel cars quickly as per local demand.
Ford India plans to tap into the demand for diesel cars by offering more diesel cars. "We are working to offer more diesel vehicles to keep up with increased demand," Michael Boneham, president and managing director, Ford India said. He added that Ford has increased capacity at its Chennai Engine Plant to 340,000 engines with an investment of USD 72 million that will be commissioned very soon.