Maruti has apparently come up with a solution to the new Maruti Swift's low-speed braking problem. Members of the CarToq community had complained about braking issues in the new Swift, saying that the brake pedal tended to become hard and the car wouldn't stop at extremely slow speeds, when driving with the clutch pedal half depressed.
Update: How the Internet pestered Maruti Suzuki into fixing the swift braking problem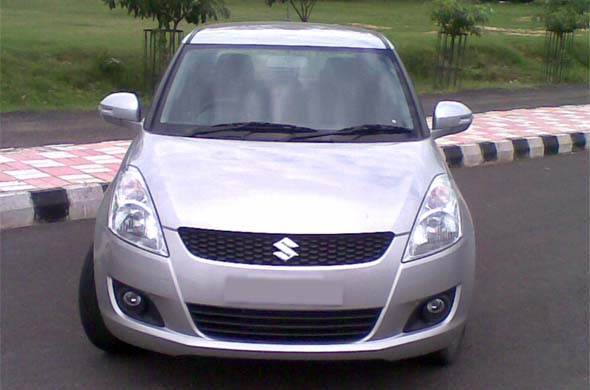 The problem
CarToq community members Toms Mathew, Sibiraj, Arun Vijayaraghavan, Mangalam Singhania and others had reported this problem on CarToq in May this year. Read: Braking problems in new Swift
These members had taken the car to various Maruti dealerships across the country but no permanent solution was found and the problem continued to occur. CarToq experts tried to replicate the problem with dealer test cars around the country but were not successful. A detailed note to Maruti about the problem did not get any response either, with Maruti refusing to acknowledge the problem.
In late July, more members across forums had begun to report the same problem with the Swift. However, Maruti did not initiate a recall, but has apparently been silently working on the problem in the background without making it official. Read: Will Maruti recall new Swift for braking issues?
In early August, there was a partial acknowledgement of the issue through the company's Facebook page, but Maruti's response was that drivers needed to change their driving style with the new Swift and not use "half-clutch" in peak traffic or slow speed driving conditions. Read: Maruti says Swift owners facing braking issues are driving wrong!
The solution
However, now Maruti has found a solution to the braking problem and is quietly calling customers who have complained about the brakes and fixing it. The problem was because the engine rpm would fall below idle rpm when there was load on the engine when using half clutch, and hence not enough vacuum was being generated to assist the brake booster – leading to the brake pedal becoming hard.
The solution that Maruti has apparently come up with involves updating the software of the Swift's ECU, which then takes care of this problem. CarToq member Toms Mathew, in Bangalore, got a call from Maruti and was asked to bring his Maruti Swift ZXi into the dealership. There was a technician there as well as the TSM (Territory service manager) and they checked his car. After replicating the problem, the car was taken into the shop-floor and 15 minutes later the car was driven out again, and the problem disappeared.
Two days ago another CarToq community member Sibiraj, in Kerala, was also asked to bring his Swift LXi in and the problem was fixed in exactly the same way. The software on the ECU was upgraded, according to Sibiraj. The problem has not recurred in Sibiraj's Swift either.
What we think has been fixed is that the ECU now refuses to let the engine rpm drop below idle rpm under any driving condition. As long as it stays above idle rpm, there is enough vacuum being generated for the brake booster. CarToq community member Ayyappa Raj has this problem in his Swift and thinks this is the solution as well.
Maruti technicians are being cagey as to what they changed, but the gist of it is that the parameters on the ECU were not correct and these were set right. But they are not officially calling this a recall as it perhaps has other legal connotations. SIAM had issued a code of conduct for manufacturers to recall cars that had a problem, but that was a purely voluntary role. Another plausible explanation as to why the company isn't officially recalling cars, but only calling customers who have this problem is perhaps because it's not prevalent in all Swifts or perhaps a change in ECU configuration requires ARAI certification again.
What to do if you have this issue?
Now if you are a Swift owner and you are facing this particular braking problem at slow speed, here's what you can do. Call your local Maruti service station and detail the problem to them. Ask if it can be fixed and do inform them that service centers in Bangalore and Kerala have already done this. If it's an official fix, all service stations will have the information about this and will be able to fix it for you.
If you still need help, please share your experience with the CarToq community and Swift owners who have got this problem fixed will be able to guide you.