The Indian car market has seen some unexpected changes in sales over the past month. Now Maruti Suzuki is offering discounts on the A-star.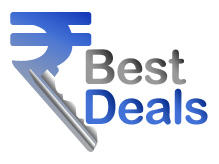 As the market gets more and more competitive, car manufacturers are trying hard to make their products more viable and attractive through discounts.
Maruti Suzuki may be the most popular brand in India but even the undisputed champions of car sales have to step up their game every once in a while. Maruti Suzuki managed to sell 779 units of the A-star which had sold 905 units in June. Here's what discounts Maruti is offering on the A-Star.
The discount
Now the A-star has not been a 'star' for Maruti but thanks to the brands value it sells in decent numbers. The company is offering a total discount of over Rs 45,000 on the car. This includes a cash discount worth Rs. 28,000 and an exchange bonus of Rs. 15,000.
But wait there's more Maruti Suzuki also offers free extended warranty worth Rs 1,900 for the 3rd year and MGA (Maruti Genuine Accessories) worth Rs. 5,000.
The A star competes with cars like the Chevrolet Beat, Hyundai i10 and even the Ford Figo. All of these cars seem to be doing better than the A-star. Chevrolet sold 5,255 units of the Beat in July while the i10 and Figo sold 8,828 and 5,273 units respectively.
Now if we compare the i10, Figo and the Beat we realize that the Chevy small car sold the least number of cars from the lot. However the Beat's July sales are still more than the Maruti Suzuki A-Star's sales for the past four months (4,943 units).
It is obvious that the A-Star desperately needed some price shedding to rope in customers and Maruti seems to have done just that.
Other offers
Apart from the A-Star, Maruti Suzuki is also offering discounts on the Sx4 and Zen Estilo. They offer up to Rs. 16,000 as cash discount , a Rs. 30,000 exchange bonus, Rs. 4,000 worth third year extended warranty and Rs. 5,000 worth of MGA on the Sx4.
On the Zen Maruti offers cash discounts of up to Rs. 25,000, a music system with two speakers worth Rs. 10,000 and an exchange bonus worth Rs. 20,000.
These offers will help Maruti boost sales for these models temporarily but a long term solution needs to be charted out to hold ground against the fierce competition, especially in the small car segment.