Maruti Suzuki dealers in Mumbai and Pune have launched the 'Swift Alpha', a limited edition of the Swift VXI variant with new features at no additional cost. The Swift Alpha is priced at Rs. 5.07 lakh, ex-showroom, Mumbai and Rs. 4.93 lakh, ex-showroom, Pune.
The Swift Alpha comes packed with interior style kit, music system with Bluetooth feature, speakers, seat covers and designer floor mats. On the exterior, the Swift Alpha gets door visors, door sill guard, rear spoiler and mud flaps. The following are the features offered in the Swift Alpha.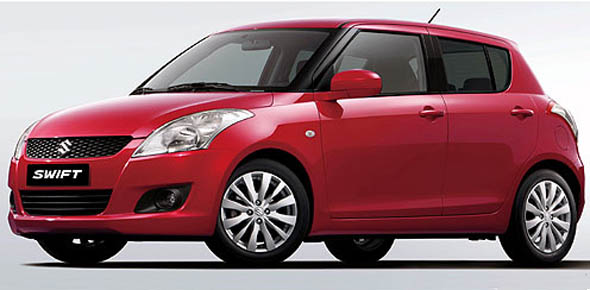 Dealers resort to "limited editions" to clear stocks off their shelves. This works well for both buyers and the dealer. However, not all "limited edition" models are really value. In this case, the accessories offered with the VXi may not really be as good as what can be sourced aftermarket.
[table id=860 /]
The rapid dieselization of market has pushed car makers and dealers to offer great discounts on petrol- powered cars and the 'Swift Alpha' is one such example. Also read: Maruti Swift diesel road test and review