The Mahindra Thar has been in the market for couple of years, and has been seller right from the word go. It's one of the most popular and affordable 4×4 SUV one can buy in India. Just days ago, Maruti Suzuki unveiled their answer to the Thar – the 5-door Jimny – at the 2023 Auto Expo. Maruti Suzuki has already opened bookings for Jimny, which has amassed over 3,000 bookings in just two days. With the interior and engine specs of the Jimny already available online, here's a quick comparison between the Mahindra Thar & Maruti Jimny SUVs.
Looks!
Thar: Has more street presence
Mahindra Thar gets the classic 'Jeep' design, and this just makes it look timeless. Mahindra offers round halogen headlamps, rugged-looking bumpers, 18 inch alloy wheels, cladding around the wheel arches, hard top and soft top options and so on. In terms of proportions, the Thar has it just right. As for dimensions, Mahindra Thar is 3,985 mm long, 1,855 mm wide, and 1,844 mm tall. The SUV has a ground clearance of 226 mm and the wheelbase stands at 2,450 mm. All these figures are more than the comparable numbers for the Jimny, making the Thar significantly larger than the new Maruti 4×4. And this means the Thar looks a lot more substantial than the Jimny on the road.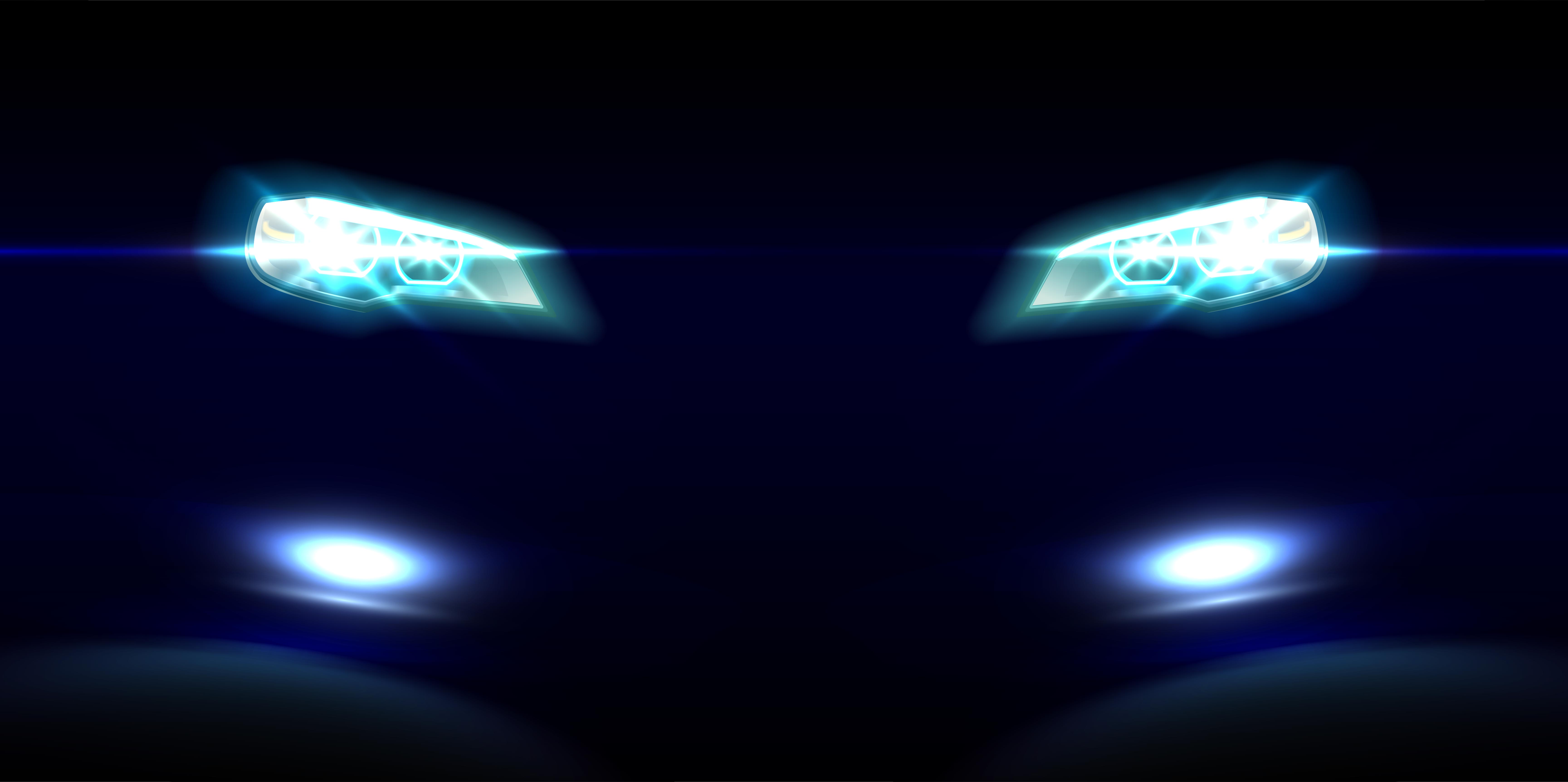 Also read: Buying a pre-owned Mahindra Thar is better than buying a new one: 5 reasons
Jimny: Compact, and will fit most parking lots better!
In terms of looks, the design is very similar to the 3-door version which was already on sale outside India. The Jimny gets round projector headlamps, headlamp washers, 15 inch alloy wheels, spare wheel mounted on tailgate (just like Thar), tail lamps mounted on rear bumper, and so on. This makes it look boxier than the Thar. Talking dimensions, Jimny is 3,985 mm long, 1,645 mm wide and 1,720 mm tall. While it is just as long as a Thar, it's not as wide or tall as the other SUV. And the Jimny only comes with a hard top option. While the Jimny is a size smaller than the Thar, this only means that it'll fit parking slots better, and also be able to squeeze through smaller gaps in crowded Indian roads. 
Off road chops: Even-stevens
Taking about off-roading, Mahindra Thar gets an approach angle of 42 degrees and a departure angle of 37 degrees. The breakover angle on this SUV is 27 degrees and has a water-wading capacity of 625 mm. Mahindra is also offering AT tyres which are suitable for off-roading even in stock form. The Thar is likely to be just as capable as the Jimny for nearly 99 % of buyers. For the rest of the 1 %, the shorter wheelbase. lighter weight and smaller dimensions of the Jimny may prove advantageous when the trail gets very narrow and rocky.
Maruti Suzuki Jimny has an approach angle of 36 degrees and a departure angle of 50 degrees (which is more than Thar). The ramp breakover range on this SUV is 24 degrees which is slightly less than Thar. The water-wading capacity of Jimny is currently not known. While the Thar offers more power and torque thanks to its turbocharged petrol and diesel engines, the significantly lighter weight of the Jimny (it's over 500 kilos lighter than the Thar) will blunt much of the Thar's displacement and power advantage. 
Interior: The Jimny's the more practical of the two
And this comes down to the extra pair of doors for rear seat passengers. This is currently missing in Thar. Talking about interiors specifically:
Thar

Mahindra is offering features like fabric seats, front-facing seats for rear passengers, roof mounted speakers and a touchscreen infotainment system that are drizzle resistant. There is automatic climate control and the steering wheel gets control for the infotainment, MID and cruise control. As Thar is still a 3-door SUV, accessing second row seat is an issue and it also offers less boot space. When it comes to ease of access, Thar is not the best in this segment. However, the Thar offers more space thanks to its overall larger dimensions. Bigger-built people may prefer the Thar!
Jimny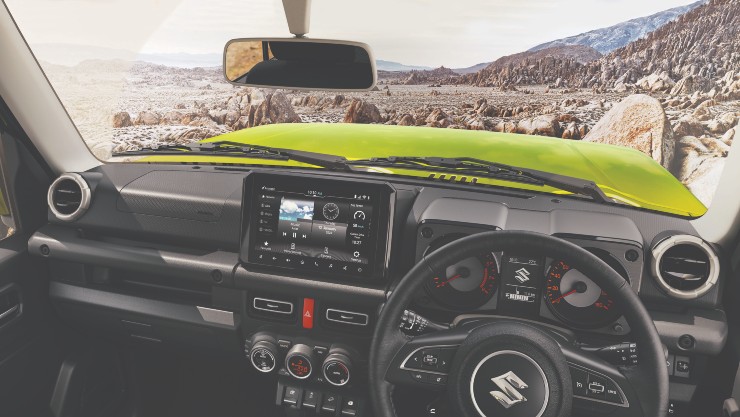 The interior on Jimny also look utilitarian just like Thar. Ther is a 9 inch touchscreen infotainment system, hard plastic on dashboard, steering mounted controls for cruise control, telephony and audio, twin pod instrument cluster with MID in the center. The design of the interior looks retro in many ways. The seats are fabric and as there is a rear door, accessing the second row is much easier and it also offers more space for rear passengers. There is decent space in the boot when compared to Thar. All in all, the Jimny is the more practical of the duo for everyday use. 
Engine: Thar is clearly the more powerful of the two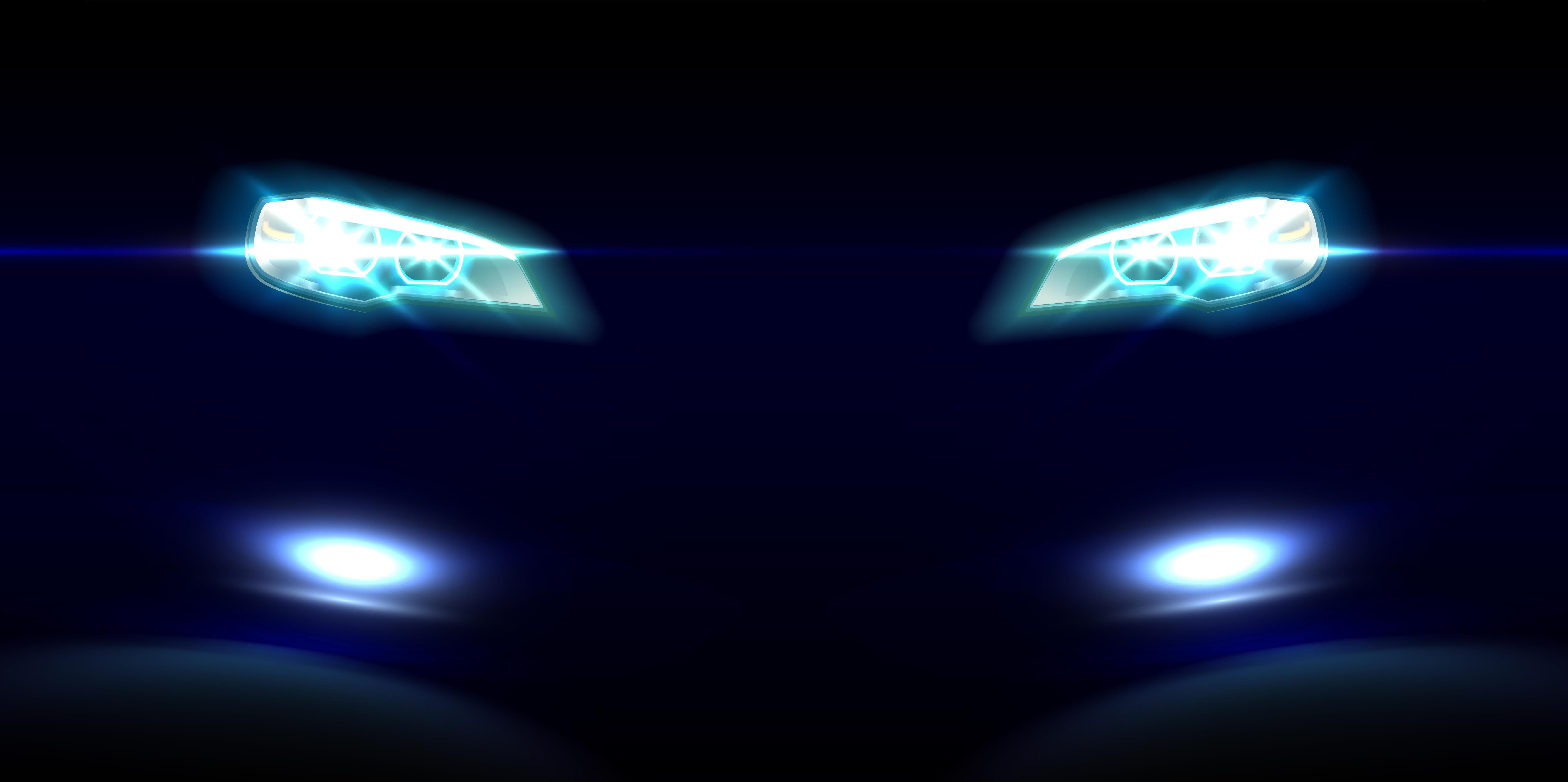 Mahindra Thar is currently available with both petrol and diesel engine options. This is not the case with Jimny. Maruti offers the SUV with a petrol engine only. Mahindra Thar petrol version uses a 2.0 litre Stallion turbocharged engine that generates 150 Ps and a maximum of 320 Nm of torque. The diesel version uses a 2.2 litre mHawk turbocharged engine that generates 130 bhp and 320 Nm of peak torque. Both petrol and diesel engine options are available with a manual and 6-speed automatic transmission.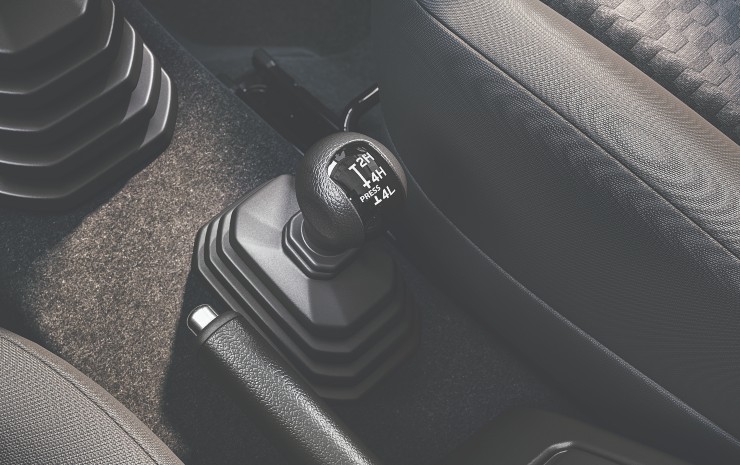 Maruti Jimny on the other hand uses a 1.5 litre naturally aspirated K15B petrol engine. This engine generates 101 Bhp and 130 Nm of peak torque. The SUV gets a proper 4×4 system just like Thar. The engine is available with a 5-speed manual and a 4-speed automatic transmission. While the Thar offers a lot more options for buyers, the Jimny offers a single engine. Maruti will be banking on the Jimny's much lower kerb weight (1,190 Kg vs 1,750 Kg of the Thar) to make up for the lack of horses under the hood.
Price: On a budget? Jimny! Want an undiluted 4X4 experience: Thar!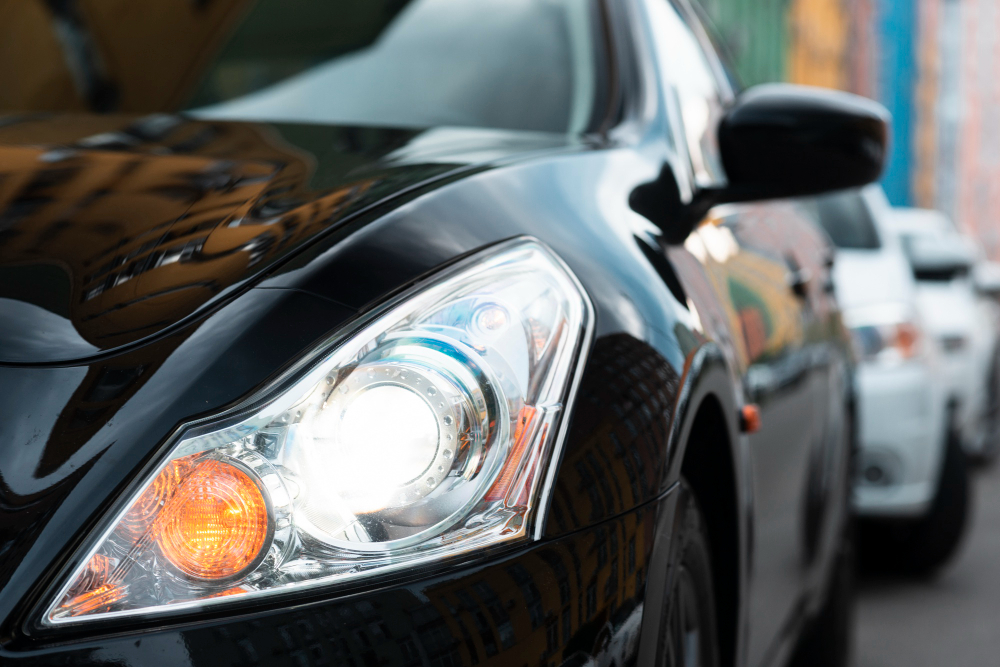 Mahindra offers Thar is two formats. There is a RWD and a 4×4 variant on offer. The price for RWD Thar starts at Rs 9.99 lakh, ex-showroom and the 4×4 variants start at Rs 13.59 lakh, ex-showroom. Maruti Suzuki has not announced the prices for Jimny yet but, it is likely to price this 4×4 SUV quite aggressively. There are several videos on the internet that say that Maruti might launch it at an aggressive price as low as Rs 7.99 lakh, ex-showroom. There's more to both these SUVs than just the pricing. The Thar, for instance, offers a convertible option for those who seek an authentic 'Jeep' experience. The Thar can also be had with just a rear wheel drive option, making it cheaper and more fuel efficient. So, the Thar on the whole offers a more rounded experience and can cater to a wider set of buyers. Maruti Suzuki's trump card for the Jimny has to be a very sharp price tag!
Also read: 10 DC Design cars & how they look in the REAL world: Maruti Swift to Mahindra XUV500