The cat will finally be out of the bag on the 7th of June 2023, when Maruti Suzuki announces prices for the hugely awaited 4X4 SUV – the Jimny, reports ACI. The 5 door model, which goes on sale in India first, will eventually be sold in international markets. The 2023 Maruti Suzuki Jimny is likely to be priced at least Rs. 1 lakh cheaper than its chief rival – the Mahindra Thar, which is a much larger SUV in comparison. Leaked prices, whose veracity remain in question, allege that prices of the 5 door Jimny 4X4 Manual would start from Rs. 9.99 lakh, making it a full Rs. 4 lakh cheaper than the 3 door Mahindra Thar Petrol 4X4 Manual. If Maruti Suzuki indeed manages to pull off this pricing for the 5 door Jimny, it'll easily be the most affordable 4X4 SUV sold in India.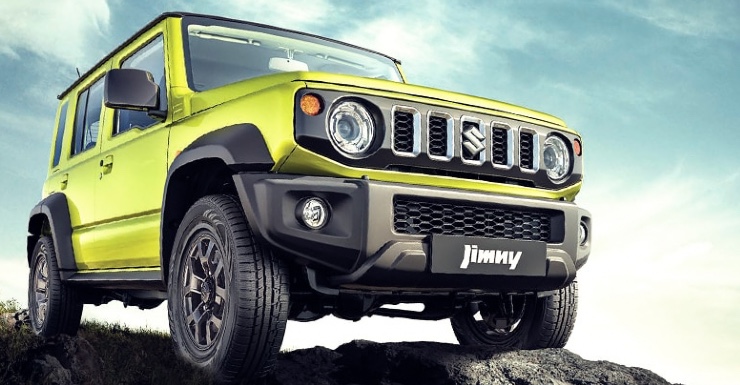 Apart from allegedly revealing the price for the base trim, the leak suggested that the top-end Jimny 5 door would be priced at Rs. 13.99 lakh. This again, is about Rs. 3.6 lakh cheaper than the Thar 4X4 Petrol Automatic. The top-end trim of the Jimny 4X4 gets a 4 speed automatic gearbox. All variants of the Jimny 4X4 get the same engine though – the tried and tested 1.5 lter K-Series motor, with 104 Bhp-135 Nm on tap. The manual trims get a 5 speed manual gearbox.
While the 3 door Mahindra Thar sold in India is offered with 2.2 liter turbo diesel and 2 liter turbo petrol engines, there's no diesel on offer with the 5 door Jimny. It shouldn't really matter considering the fact that the Jimny is a much smaller and far lighter car than the Thar 4X4. While the Thar is also available with a rear wheel drive layout in a lower 4X2 trim, the Jimny gets 4X4 as standard across all trims.
Also read: Maruti Suzuki greenlights Jimny for launch in India
While Maruti Suzuki has already received about 30,000 pre-bookings for the 5 door Jimny, it remains to be seen if all these bookings get converted into actual buys. A lot will hinge on pricing though as India is a extremely value conscious market. Knowing Maruti Suzuki and its deep understanding of the Indian market, we expect a cracker of a price tag for the 5 door Jimny. '
Why 5 doors for India?
One word, practicality! A 3 door Jimny, which while being slightly more capable in tough, off road conditions, is not very practical for everyday, family use. This is the sole reason why Maruti Suzuki has opted for the 5 door layout on the Jimny, making it eminently usable as an everyday family car. Maruti Suzuki also plans to export the 5 door Jimny from India.
Also read: Upcoming 2022 Maruti Suzuki Vitara Brezza rendered