Maruti Suzuki is renowned for its compact, reliable, and fuel-efficient vehicles. However, when it comes to performance, it is not typically the first automaker that comes to mind. Among its conservative lineup, the Jimny, its newest offering, stands out as a capable and versatile SUV that has captured the hearts of many adventure enthusiasts since its recent launch. However, despite all the praise, some people have complained that it is underpowered. To address this issue, a performance shop in India has recently found a solution. KS Motorsports, a performance parts shop, has announced that it currently offers an aftermarket supercharger system that can enhance the Jimny's performance by adding an impressive 50 Bhp to its power output.
The shop recently shared a post announcing that it currently has the highly-anticipated belt-driven supercharger kit by HKS Japan, one of the most popular aftermarket JDM parts manufacturers, in stock. The price for the kit will be revealed upon request. However, the post states that the kit comes equipped with all the required parts for installation.
Also read: 10 DC Design cars & how they look in the REAL world: Maruti Swift to Mahindra XUV500
According to KS Motorsport's post, the kit includes the HKS GTIl-7040 S/C unit, which serves as the heart of the kit and delivers the desired power gains. It also includes essential components such as HKS S/C fluid, a reservoir, cooler core, hoses, and an HKS S/C Pulley. Additionally, the kit features an HKS Blow-off valve, an intake air cleaner filter (Mushroom Filter), an intercooler S/C bracket, an S/C crank pulley, a tensioner adjust set, an 8pk S/C belt, and polished aluminum color intake piping. The package also includes silicone hoses, as well as the necessary bolts and nuts for installation.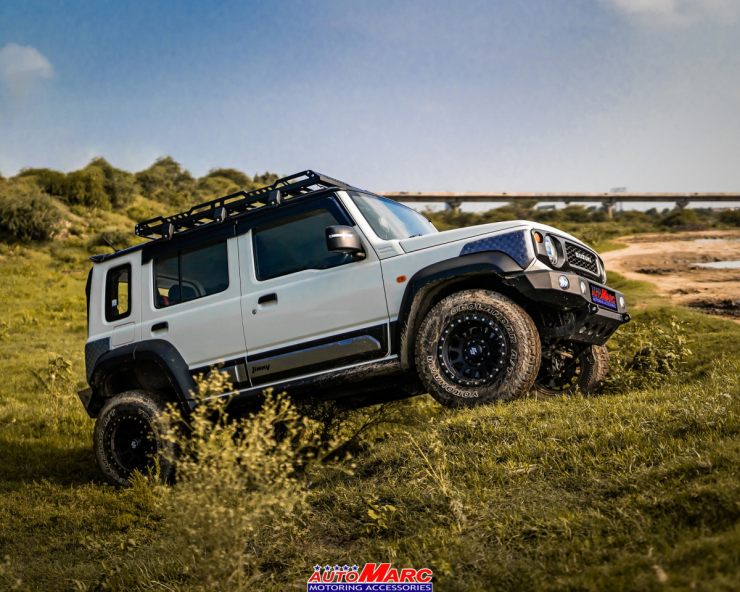 With the installation of this supercharger kit, Maruti Suzuki Jimny owners can expect a remarkable increase of 55 wheel horsepower and a significant boost of 67 Nm of torque. These upgrades will undoubtedly transform the driving experience, providing a thrilling ride both on and off the road.
Advantages of the Maruti Suzuki Jimny Supercharger Kit
Enhanced Power and Torque
The primary advantage of installing the HKS supercharger kit is the substantial increase in power and torque. With an additional 50 Bhp and 67 Nm, the Jimny's performance will be elevated to new heights, allowing for quicker acceleration and improved off-road capabilities.
Improved Overall Performance
The supercharger kit enhances the overall performance of the Maruti Suzuki Jimny, making it more capable in various driving conditions. Whether tackling steep inclines or navigating challenging terrain, the added power will provide the necessary confidence and capability.
Seamless Integration
The HKS supercharger kit is designed to seamlessly integrate with the Jimny's existing engine components. This ensures a hassle-free installation process and reliable performance while maintaining the vehicle's durability and longevity.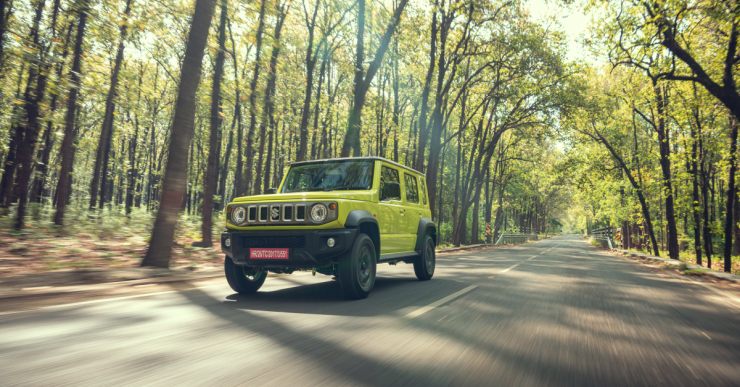 Disadvantages of the Maruti Suzuki Jimny Supercharger Kit
Cost
While the exact pricing of the supercharger kit is yet to be revealed, it's important to consider that aftermarket performance upgrades can be a significant investment. Potential buyers should carefully evaluate their budget and priorities before deciding to proceed with the installation.
Warranty Implications
Installing an aftermarket supercharger kit may void certain aspects of the vehicle's warranty. It's crucial for Jimny owners to thoroughly review their warranty terms and consult with authorized service centers to understand any potential impacts on warranty coverage.
Fuel Efficiency
It's important to note that the increased power output may have an impact on fuel efficiency. The additional strain on the engine could lead to higher fuel consumption, and owners should be prepared for this potential trade-off.
Also read: Upcoming 2022 Maruti Suzuki Vitara Brezza rendered